Australian Patrol Vehicles 6x6
Overview
Australian Patrol Vehicles converts Toyota Land Cruiser 70 series pickup trucks into military combat vehicles. Their first vehicles are built on a 6x6 platform.
Table of contents
Australian Patrol Vehicles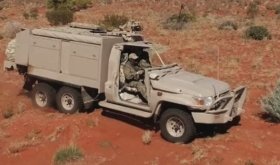 Australian Patrol Vehicles is the military branch of the company Australian Expedition vehicles.
It does develop and build military vehicles based on civilian Toyota chassis. These civilian vehicles are modified to suit the requirements for military use. The Modifications include both the chassis (suspension) and the custom body. The 4x4 version does get a coil spring conversion.
Conversion
Frame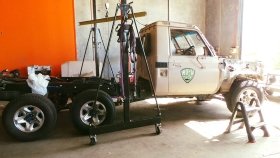 The first two prototypes build by APV (in 2015), did use a different 6x6 conversion. These vehicles did have leaf springs on the rear axles. These are the vehicles featured in the youtube videos below.
Later vehicles use the JMACX 6x6 conversion kit. This conversion replaces the rear frame section of the Toyota frame. The factory frame is cut on top of the rear axle, where the replacement frame is welded into place. The JMACX frame has longer rails and all mount points for the 2 rear axles.
Axles and 6x6 drive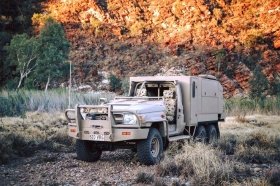 The vehicles use the heavy duty axles from JMACX. The second axle drives the third axle via a pass-through and a centrifugal clutch.
Suspension
All axles use coil springs. The suspension does also have uprated shock absorbers with a remote reservoir, which helps to cool down the shocks during high-speed off-road driving.
Body
Australian Patrol Vehicles does also build the body of these army vehicles.
The civilian Toyota cab does get mounting points for various equipment. A removable roof is available as an option.
The canopy on the back is designed for military applications and can be customised to suit the customers' requirements.
Specifications
Engine: Toyota 4.5 L V8 turbo diesel, 153 kW
gearbox: 5-speed manual or 6-speed automatic
Length: 5820 mm
Width: 1820 mm
Height: 2100 mm
Tyres: 285/75/16
GVM: 6300 kg / 13889 lb
Tow Rating: 3500 kg
Fuel tanks: 180 L + 320 L
Links
Gallery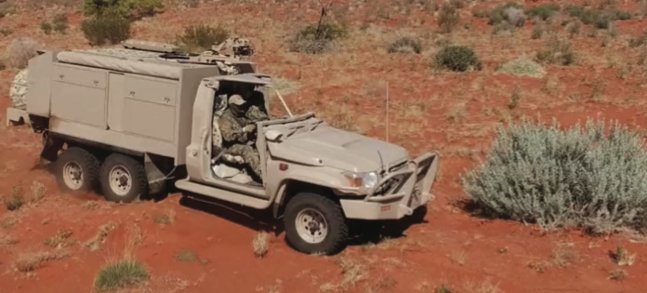 Australian Patrol Vehicles Toyota 6x6 (Picture credits: Australian Patrol Vehicles)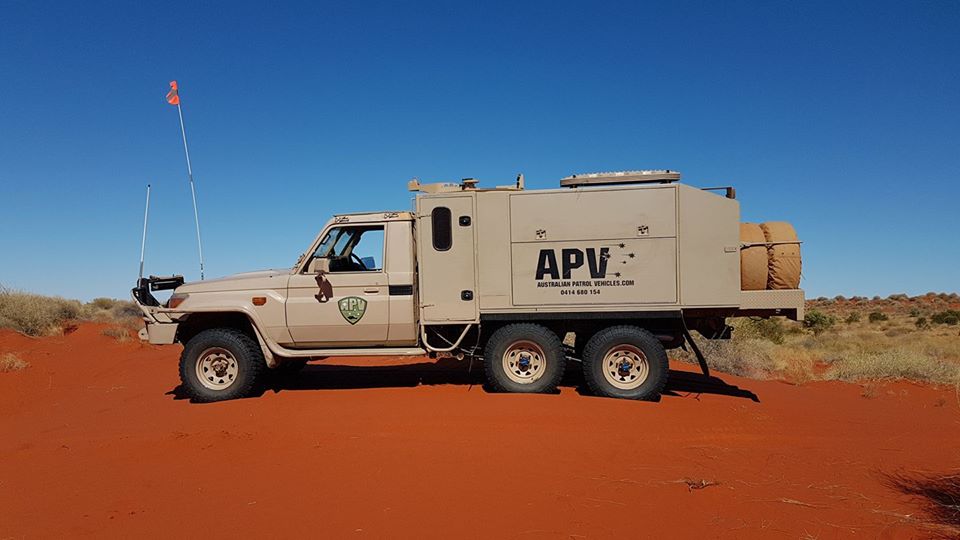 Australian Patrol Vehicles Toyota 6x6 (Picture credits: Australian Patrol Vehicles)
736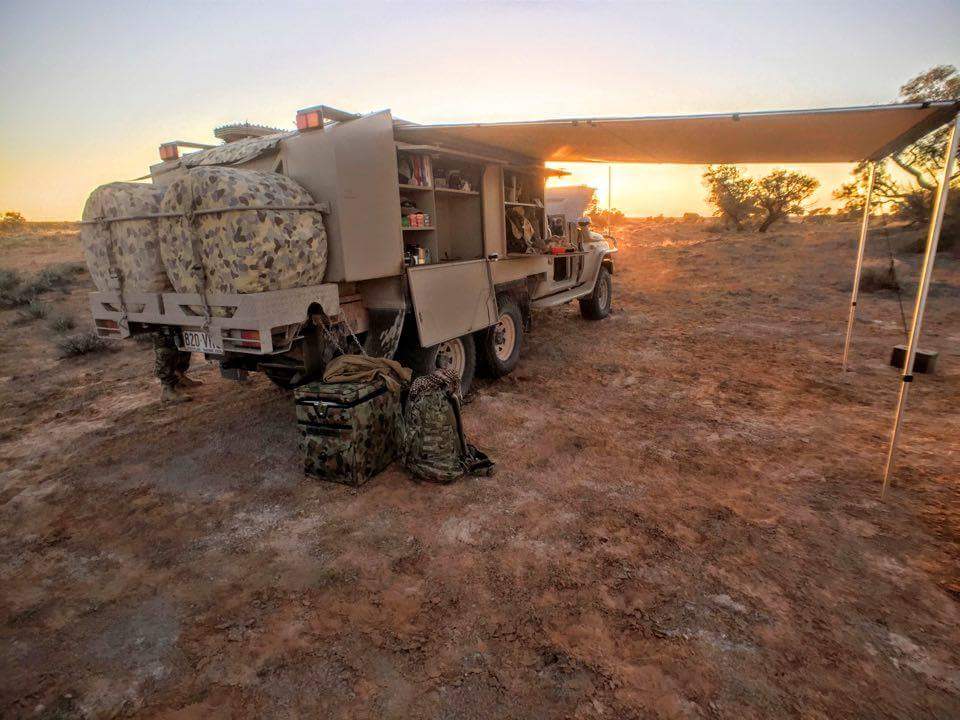 Australian Patrol Vehicles Toyota 6x6 (Picture credits: Australian Patrol Vehicles)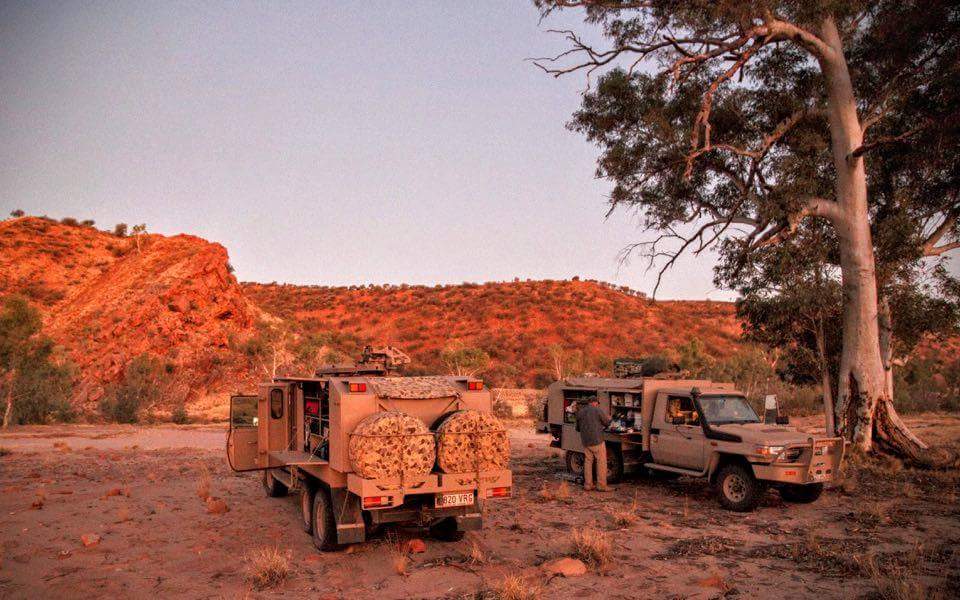 Australian Patrol Vehicles Toyota 6x6 (Picture credits: Australian Patrol Vehicles)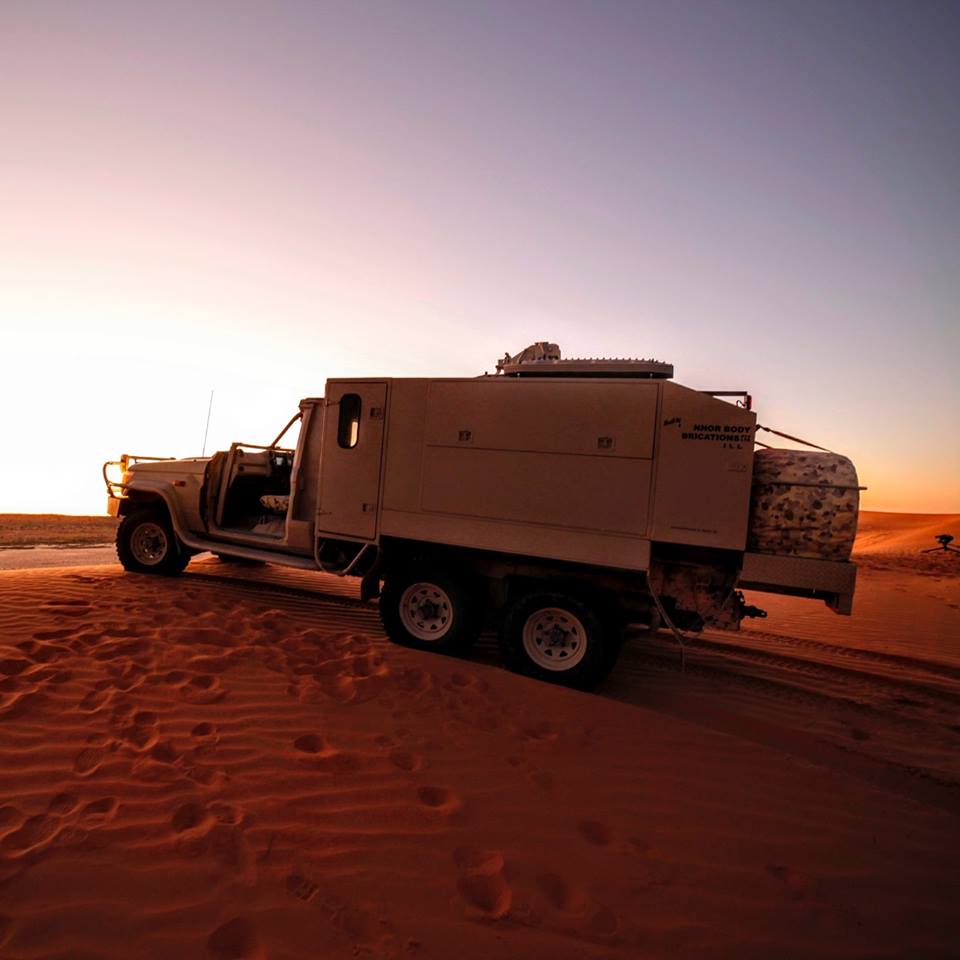 Australian Patrol Vehicles Toyota 6x6 (Picture credits: Australian Patrol Vehicles)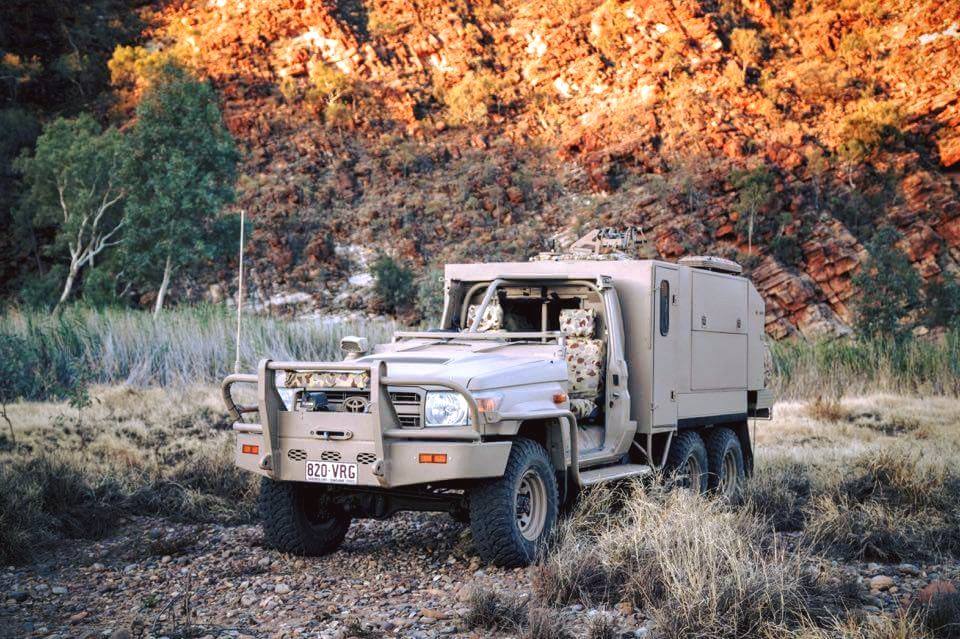 Australian Patrol Vehicles Toyota 6x6 (Picture credits: Australian Patrol Vehicles)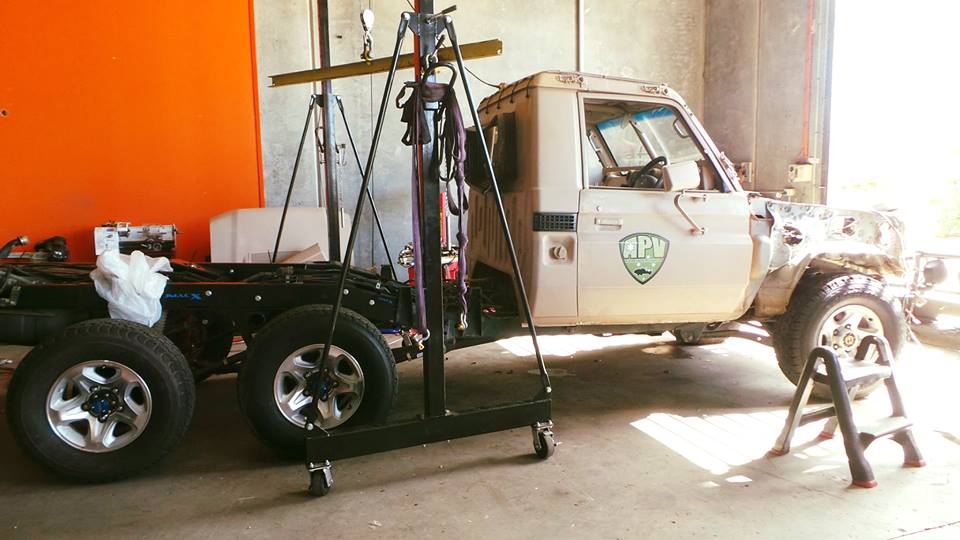 Australian Patrol Vehicles Toyota 6x6 (Picture credits: Australian Patrol Vehicles)