PCOR 4x4 LC79 Supertourer 6x6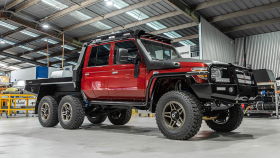 Overview
The LC79 Supertourer 6x6 by PCOR is a Toyota Land Cruiser 79 converted into a heavy accessorised 6x6 off-road touring vehicle. The 6x6 conversion replaces the rear section of the frame. The tray is by PCOR. Al range of options is available to customise the vehicle even further.
PCOR 4x4
PCOR ( Patriot Campers Off Road) is a subsidiary of the Australian company Patriot Campers. Patriot Campers produces a range of camper trailers which can cope with the harsh conditions of the Australian Outback. PCOR modifies 4x4 vehicles from various manufacturers (Toyota, Ford, Ram) for off-road touring. It does also build a range of trays and canopies for these vehicles.
Supertourer 6x6
Base vehicle
The base vehicle is an Australian spec Toyota Land Cruiser 79. It does have a 4.5 L V8 turbo diesel engine.
Customers outside Australia can order a vehicle based on the specifications for their country or a Middle East spec Land Cruiser powered by a 4.0 V6 petrol engine.
6x6 conversion
One of the most prominent features of this vehicle is the 6x6 conversion, using a kit by JMACX. Which replaces the rear section of the frame. Uprated axles housings and a modified rear suspension are part of this 6x6 conversion.
The rear suspension in this conversion consists of coil springs assisted by air suspension.
The front suspension has a lift kit.
The wheels are a PCOR 4x4 design and the tyres can be 33 or 35-inch in diameter.
Tray
The tray is a PCOR 4x4 product.
Specs
PCOR 4x4 offers its Supertourer 6x6 in various GVM specifications. Starting at 4495 kg (car license) up to 6300 kg. Including 5500 en 5800 kg versions. The GCW (truck + trailer) starts at 7995 kg up to 10795 kg.
Links
Gallery
Video
Pictures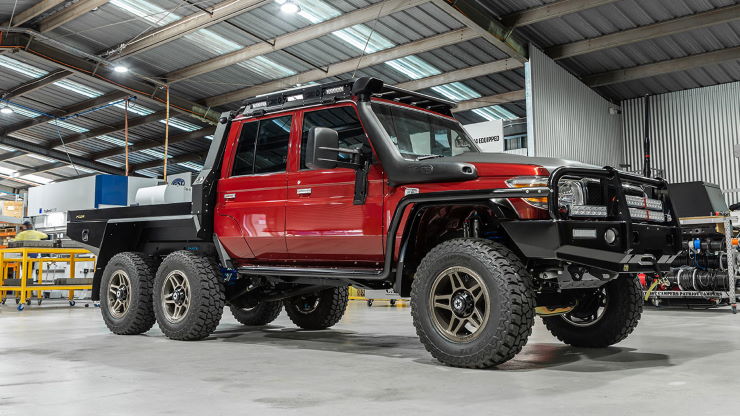 Picture credits: PCOR 4x4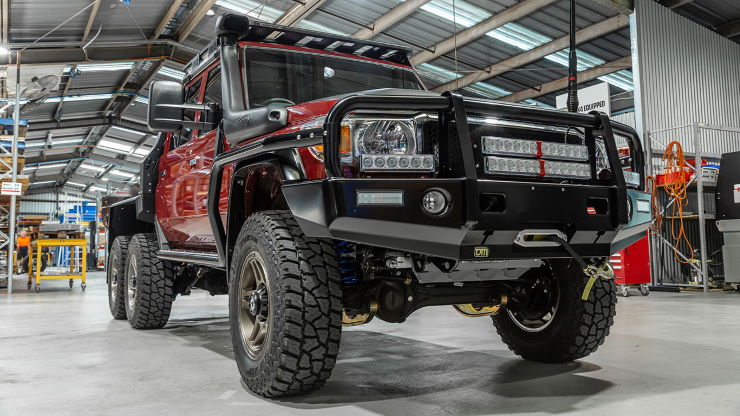 Picture credits: PCOR 4x4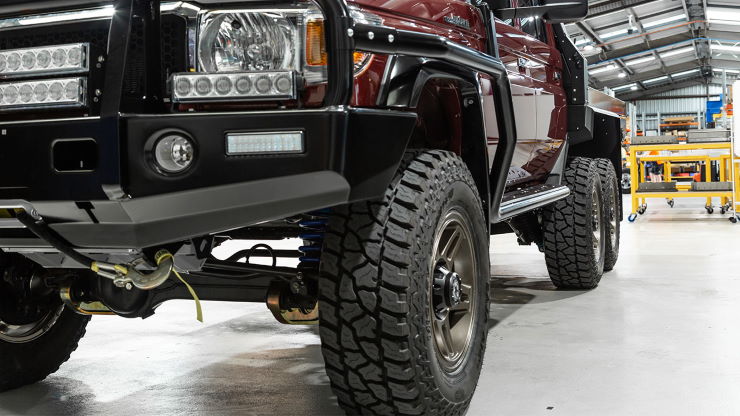 Picture credits: PCOR 4x4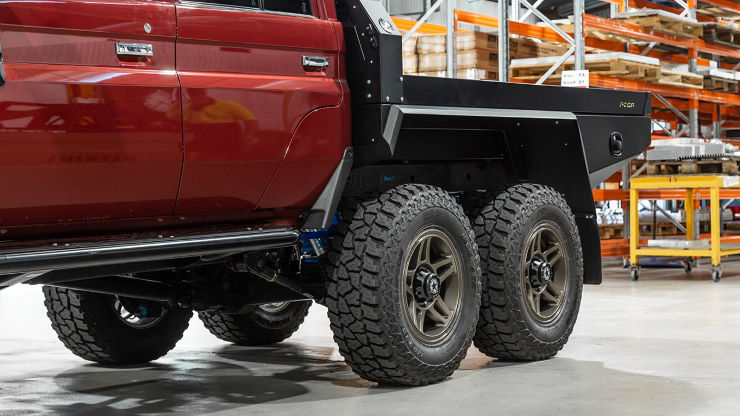 Picture credits: PCOR 4x4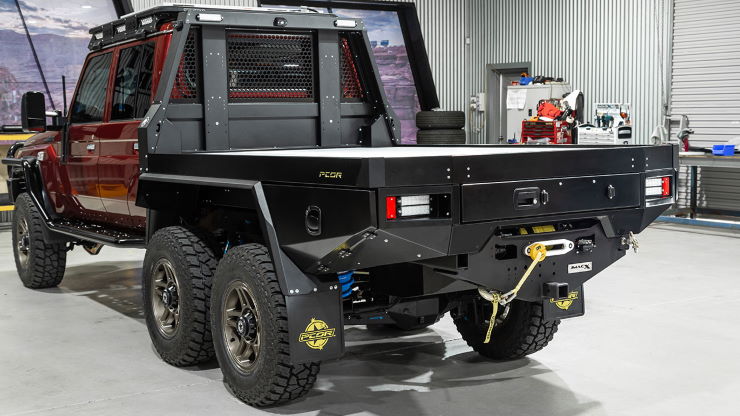 Picture credits: PCOR 4x4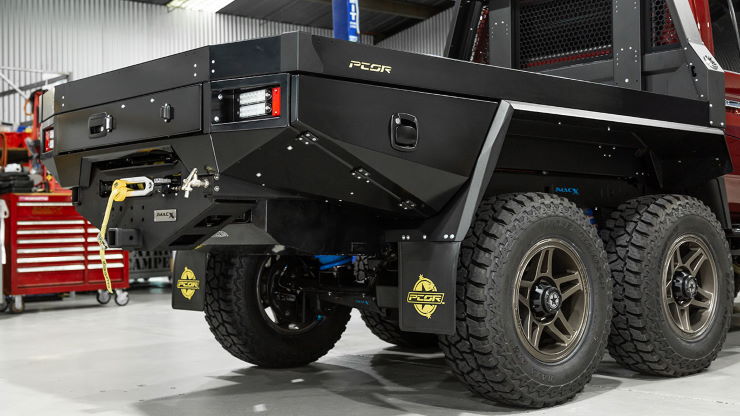 Picture credits: PCOR 4x4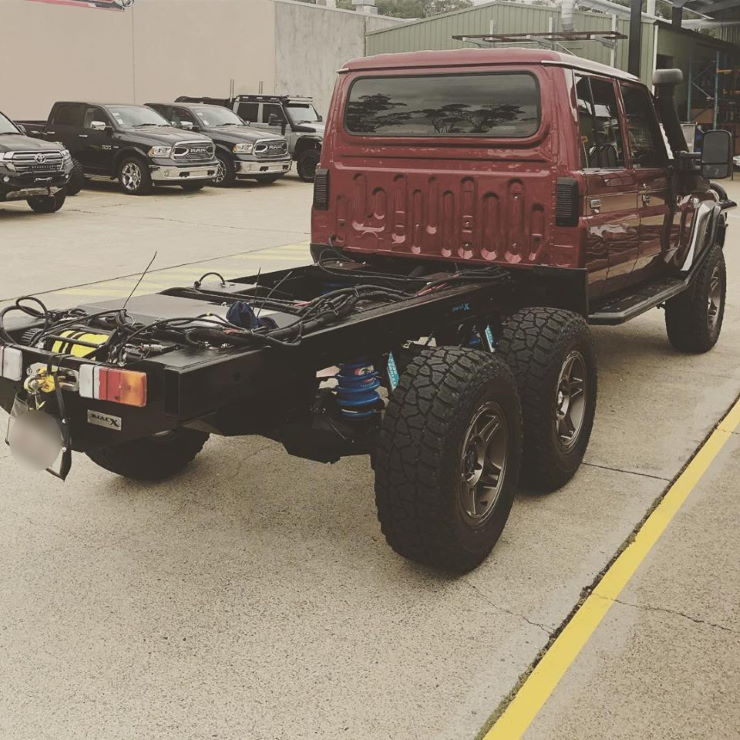 Picture credits: PCOR 4x4