Australian Expedition Vehicles 6x6
Overview
Australian Expedition Vehicles offers a 6x6 conversion for the Toyota Land Cruiser 70 and 200 series. The 5-door 200 series SUV is converted into a dual cab pickup truck before the 6x6 conversion.
Table of contents
Australian Expedition Vehicles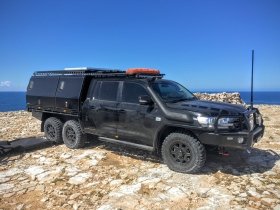 The company Australian Expedition Vehicles offers various repair and upgrade services for light off-road vehicles. Upgrades like a coil conversion and chassis extensions are offered for the Toyota 70 series.
The company does also repair vehicles, including damaged frames.
An automatic gearbox conversion is offered for the Toyota 70 series.
Top of the line are the 6x6 conversions.
Conversion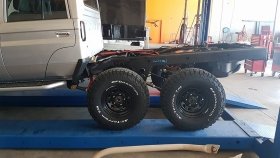 Frame and body work
The conversion of a Land Cruiser 200 series starts by converting the 5 door SUV into a dual cab pickup truck. The second step is the replacement of the rear frame section. This is replaced by the frame section from the JMACX 6x6 conversion kit. The frame conversion of the Toyota 70 series is similar to the one of the 200 series.
Axles and 6x6 drive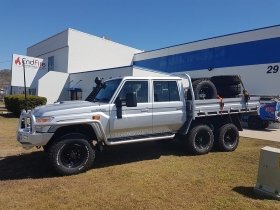 2 heavy-duty axles complete this conversion. The third axle is driven via a pass-through in the second axle. A centrifugal clutch connects both rear axles and engages when the second axle loses traction. A that point, the third axle is driven.
Suspension
The rear suspension of both 6x6 conversions uses coil springs. An air suspension is optional.
Specificatons
Links
Gallery
Australian Expedition Vehicles - TV Commercial from Above The Barr on Vimeo.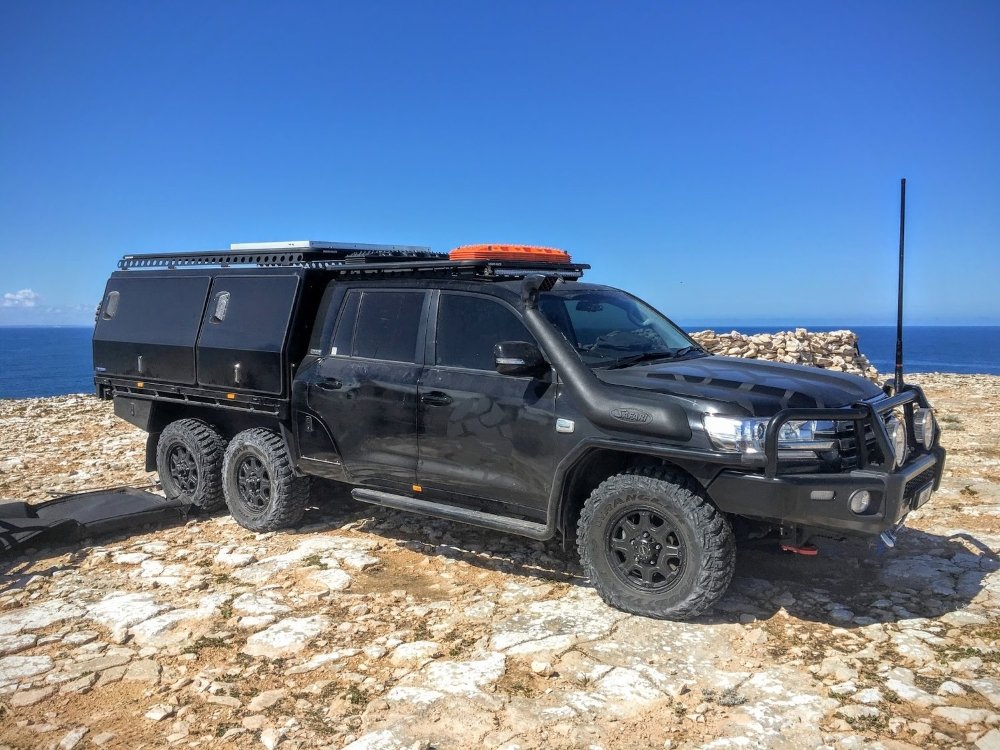 Picture credits: Australian Expedition Vehicles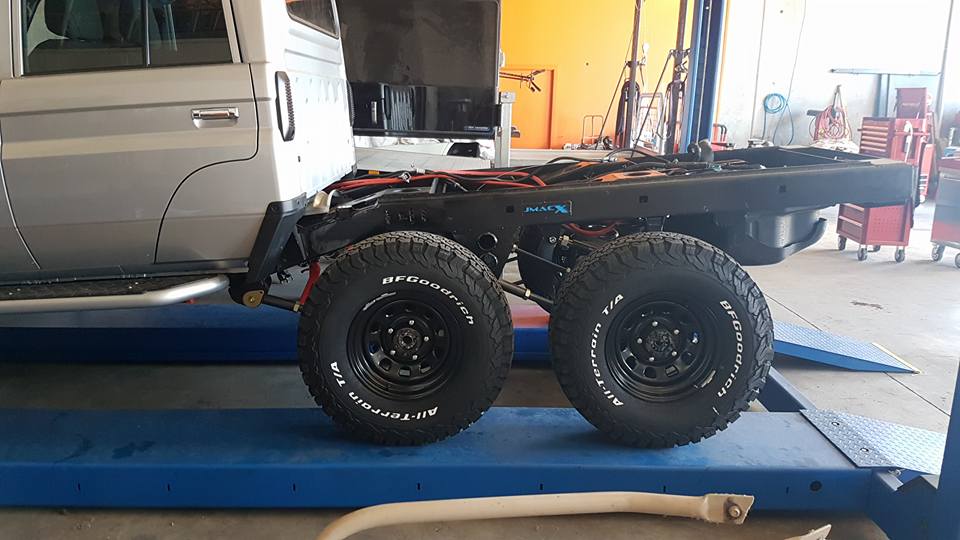 Picture credits: Australian Expedition Vehicles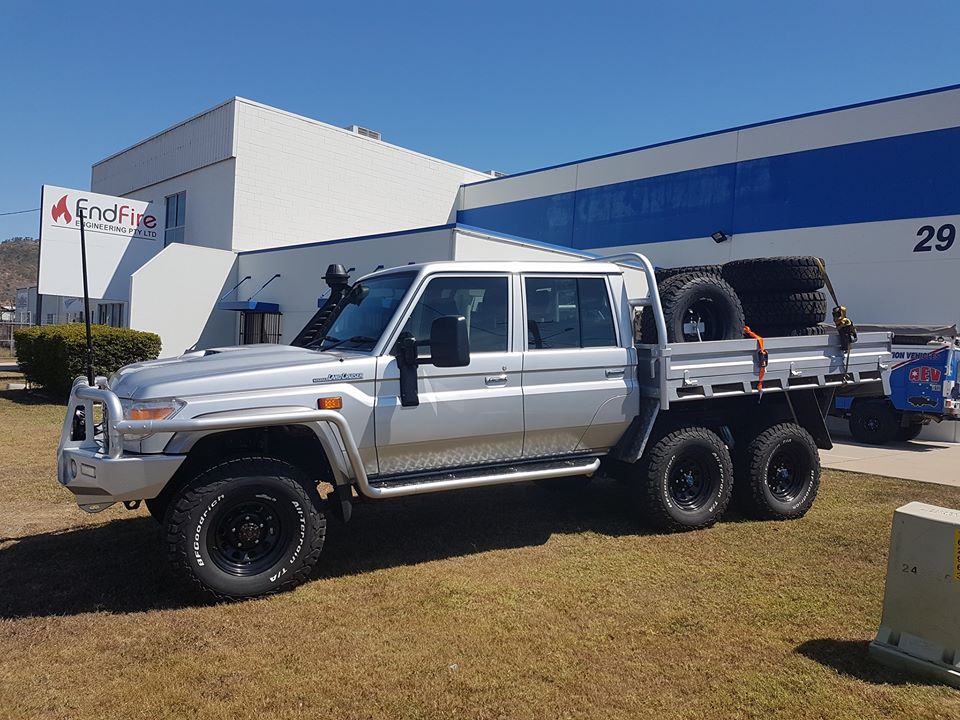 Picture credits: Australian Expedition Vehicles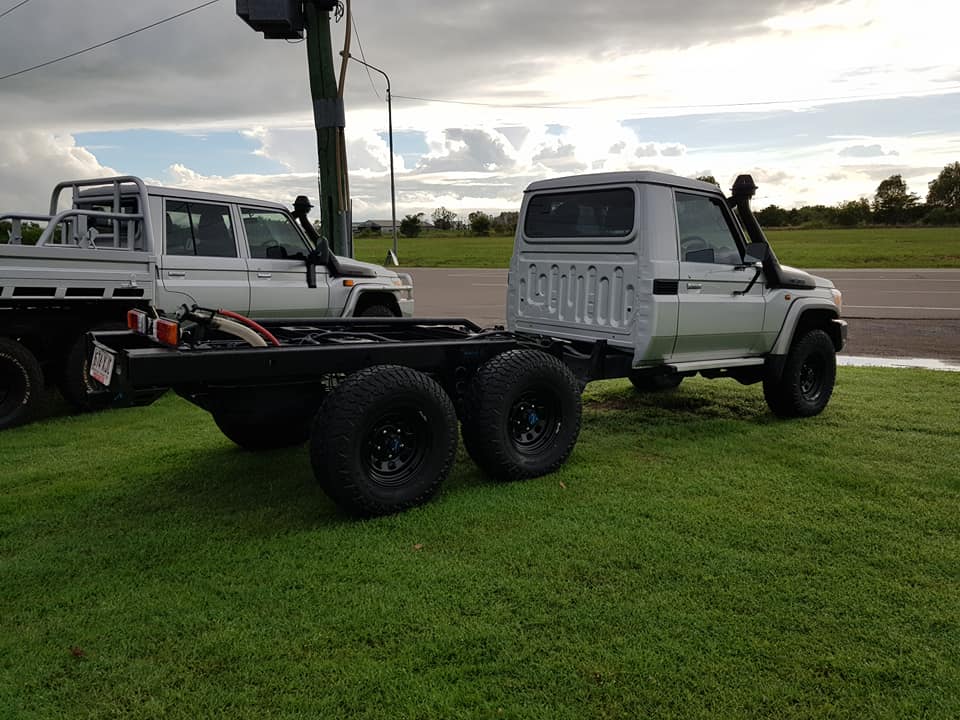 Picture credits: Australian Expedition Vehicles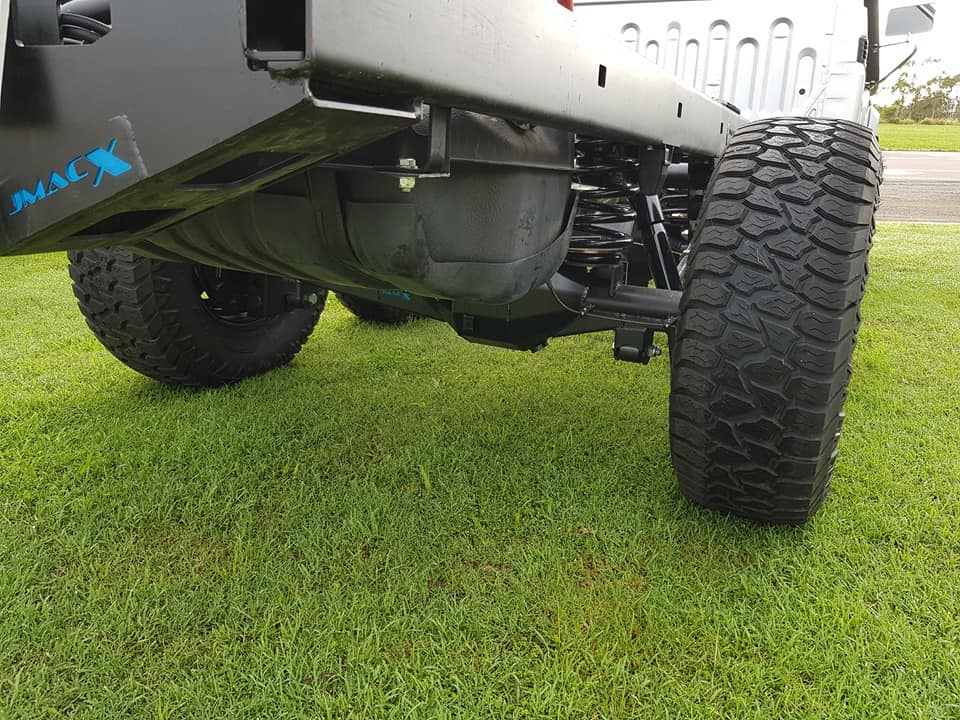 Picture credits: Australian Expedition Vehicles