Nissan Patrol 6x6 conversion by 6x6 Australia
Overview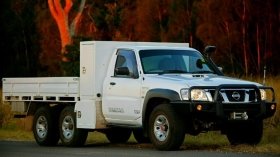 The Nissan Patrol conversions are mainly 6x6 pickup conversion and 5 door SUV to double cab 6x6 pickup conversion. Some chassis have been used as a platform for small off-road busses. You can find more details on the conversion here.
Links
Conversion
The conversion of the Nissan Patrol 6x6 is similar to the other conversions by 6x6 Australia. The frame is stretched on op of the rear axle.
Both rear axle have a coil suspension with a load sharing mechanism.
Gallery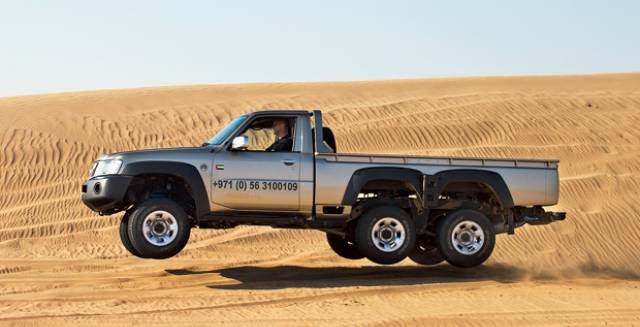 Nissan Patrol pickup 6x6 (Picture credits: SellAnyCar.com)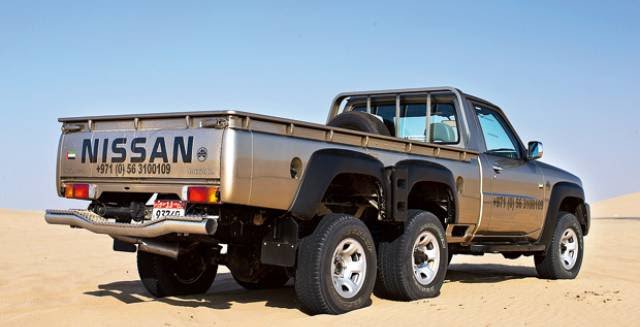 Nissan Patrol pickup 6x6 (Picture credits: SellAnyCar.com)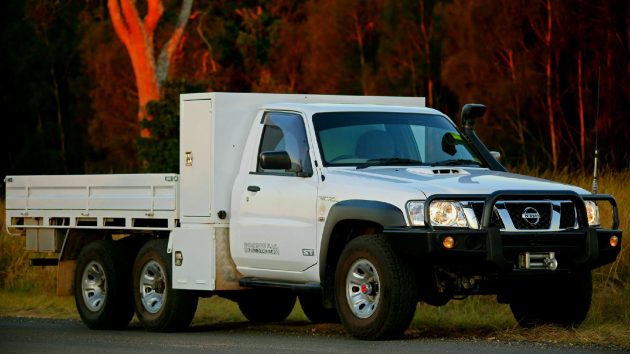 Nissan Patrol pickup 6x6 (Picture credits 6x6 Australia)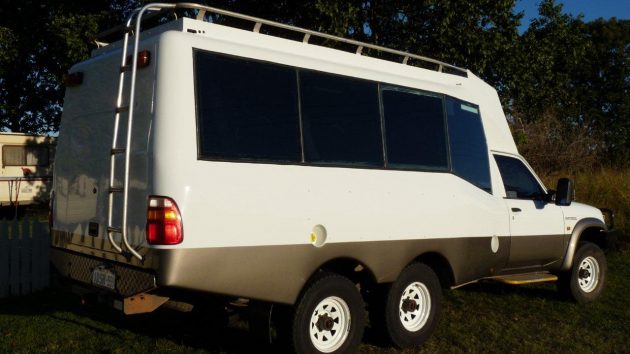 Nissan Patrol safari tour bus with 13 passenger seats (Picture credits 6x6 Australia)