Toyota 70 series 6x6 conversion by 6x6 Australia
Overview
The Toyota Land Cruiser 79 6x6 conversion by 6x6 Australia does have coil springs with a load sharing mechanism. Various wheelbases are available.
Table of contents
Conversion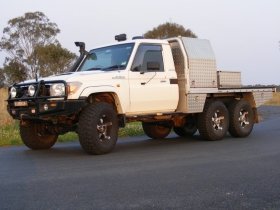 During the conversion, the frame will be cut on top of the rear axle and an 1000 mm chassis extension is added in place.
The layout of the rear suspension and the drive of the third axle is identical to other conversions by 6x6 Australia. The rear axles get coil springs with a load sharing mechanism. The second axle is modified to install a pass through. This drives the third axle via a self locking clutch.
6x6 Australia offers various customisations for its 6x6 conversion. This includes a custom wheel base and lift kits. (suspension)
You can find more details here.
A number of the Land Cruiser 70 conversions have been used as a platform for minibuses and campers.
Land Cruiser 79 6x6 HD
The company offers an HD version of its 6x6 conversion. It does use 2 custom rear axles.
Specifications
The vehicles uses the stock engine, transmission and transfer case.
The LC 70 series conversion is under the Australian regulations available as a car or a light truck. (different drivers license)
Car version
GVM: 4495 kg / 9909.78 lb
GCM: 7995 kg / 17625.95 lb
Light truck version
GVM: 6080 kg - 7500 kg
GCM: 8500 Ton
Links
Gallery
Video
Pictures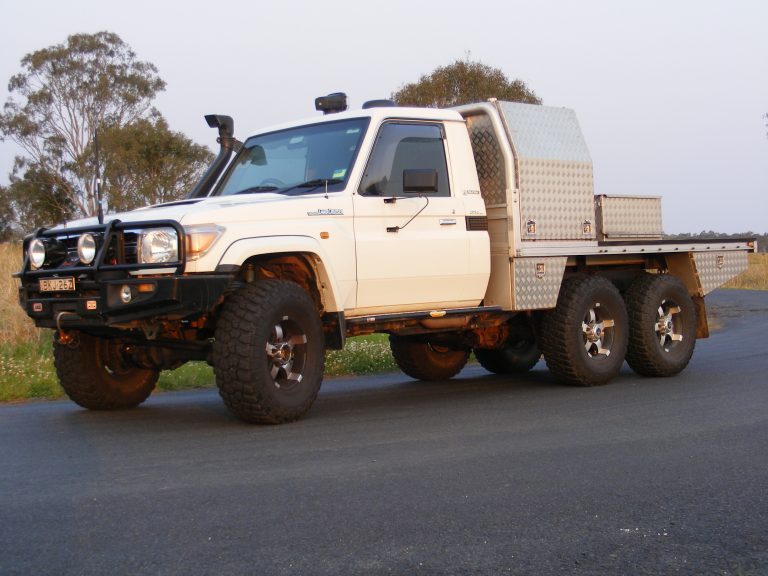 Toyota Land Cruiser 79 6x6 (Picture credits: 6x6 Australia)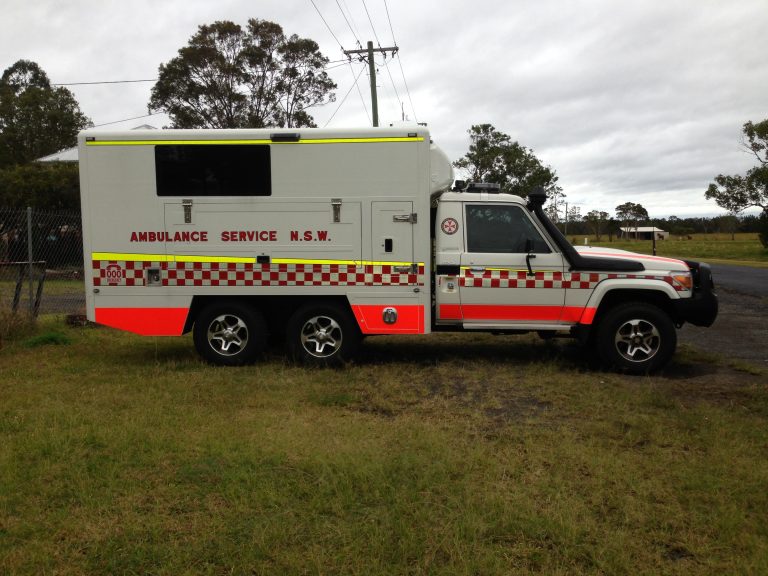 Toyota Land Cruiser 79 6x6 ambulance (Picture credits: 6x6 Australia)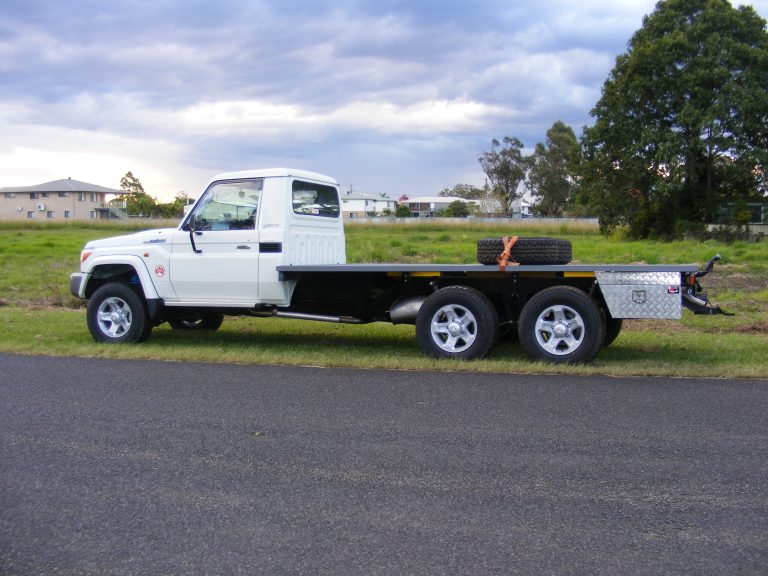 Toyota Land Cruiser 79 extra long wheelbase (Picture credits: 6x6 Australia)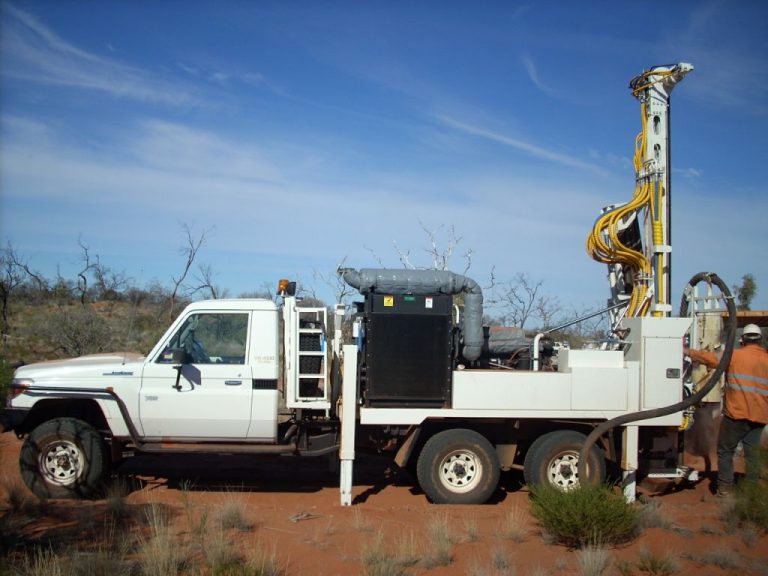 Toyota 6x6 drilling rig (Picture credits: 6x6 Australia)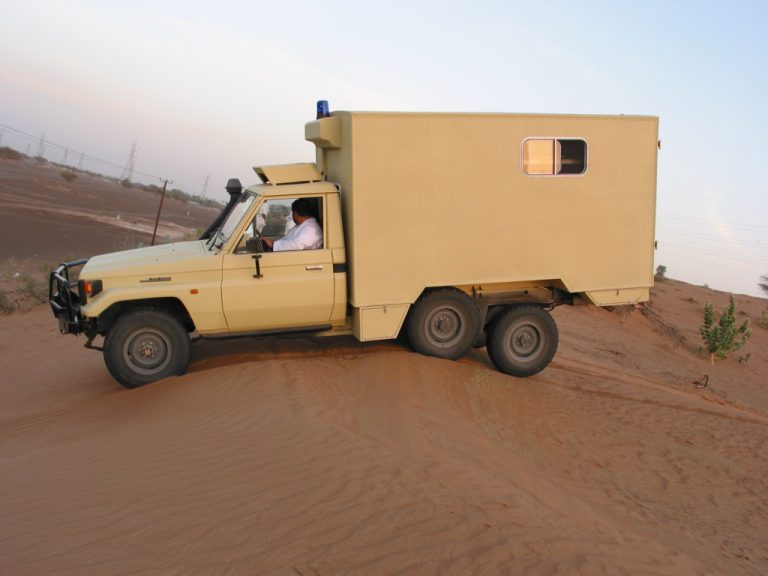 Desert ambulance during test in Dubai, in 2003 (Picture credits: 6x6 Australia)