SVI Engineering MAX 3 Six-Wheeler
About SVI Engineering
The South African company SVI Engineering offers armoured vehicles based on commercial available vehicles.
The range of armoured vehicles includes versions of various cars and commercial vehicles.
Beside armoured versions of cars, SVI does also offer armoured military vehicles. The range of military vehicles includes a large vehicle on a proprietary chassis and a small vehicle range build on top of a Toyota chassis.
SVI MAX 3 Six-Wheeler
The SVI MAX 3 is an armoured vehicle build on top of a Toyota Land Cruiser 79 chassis.
The Six-Wheeler version is the 6x6 version. It does have a stretched chassis with an non-drive third axle.
Links
Gallery
Video
Pictures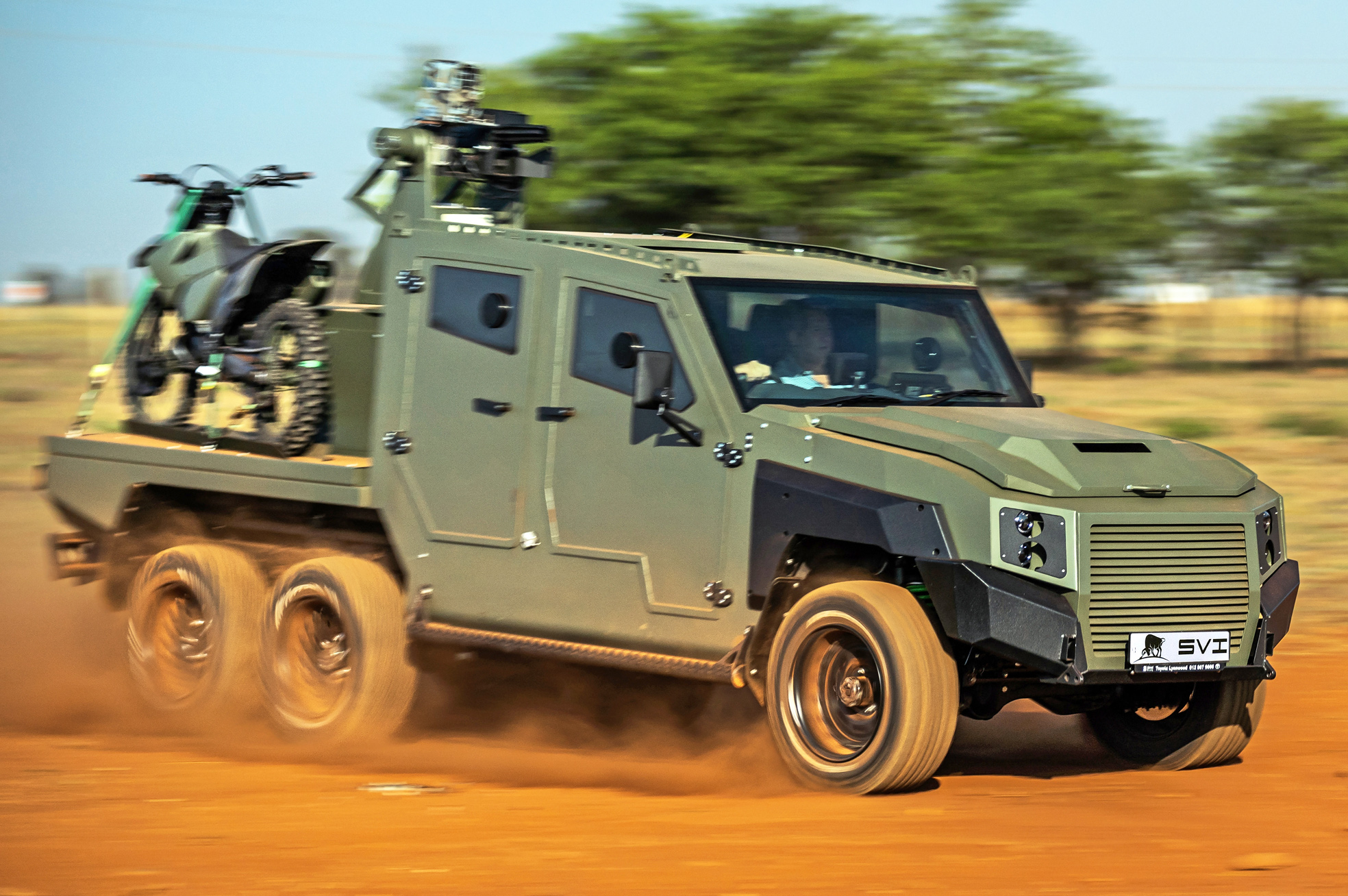 SVI MAX 3 Six-Wheeler (Picture credits: https://www.facebook.com/sviengineering)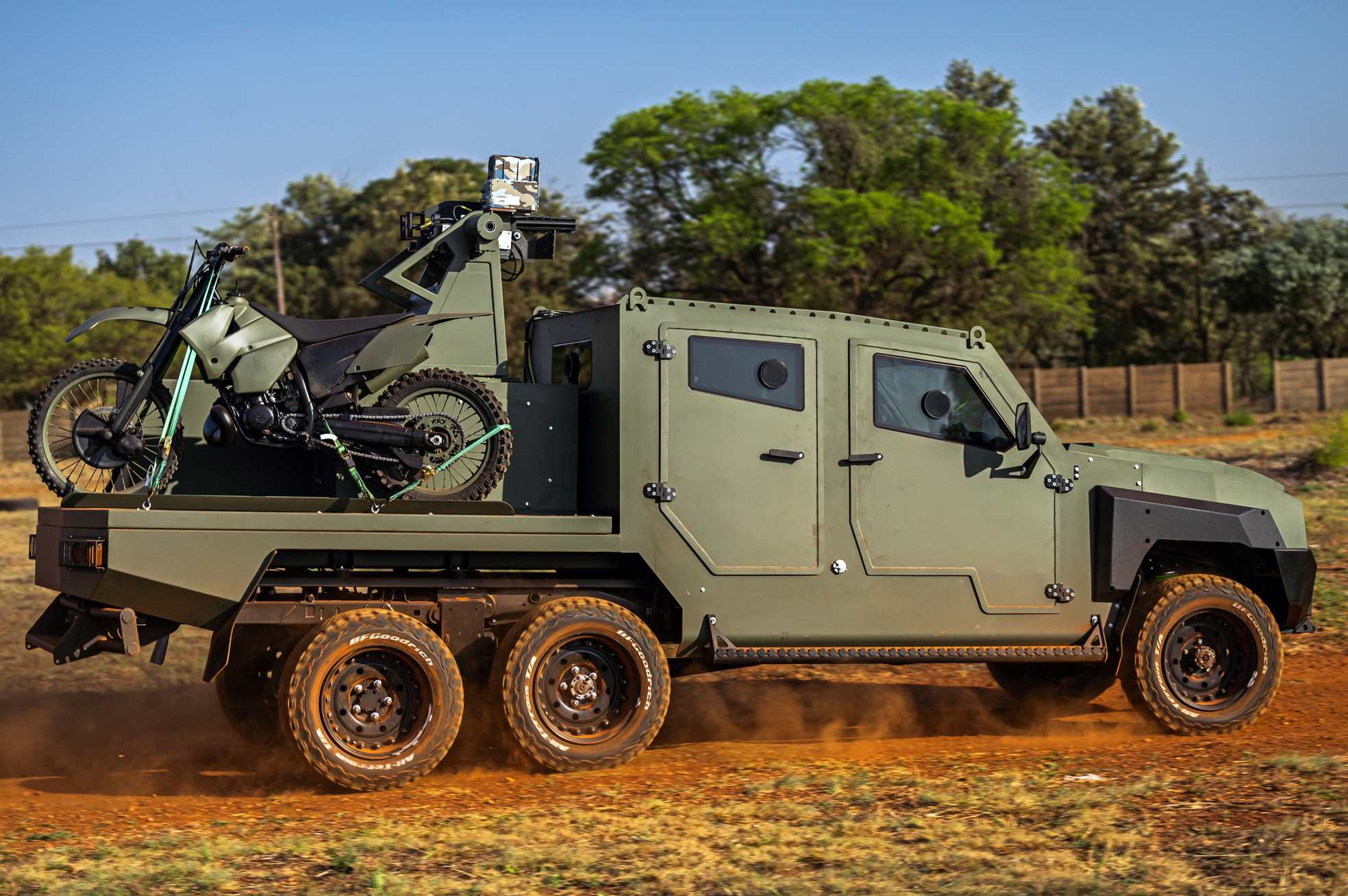 SVI MAX 3 Six-Wheeler (Picture credits: https://www.facebook.com/sviengineering)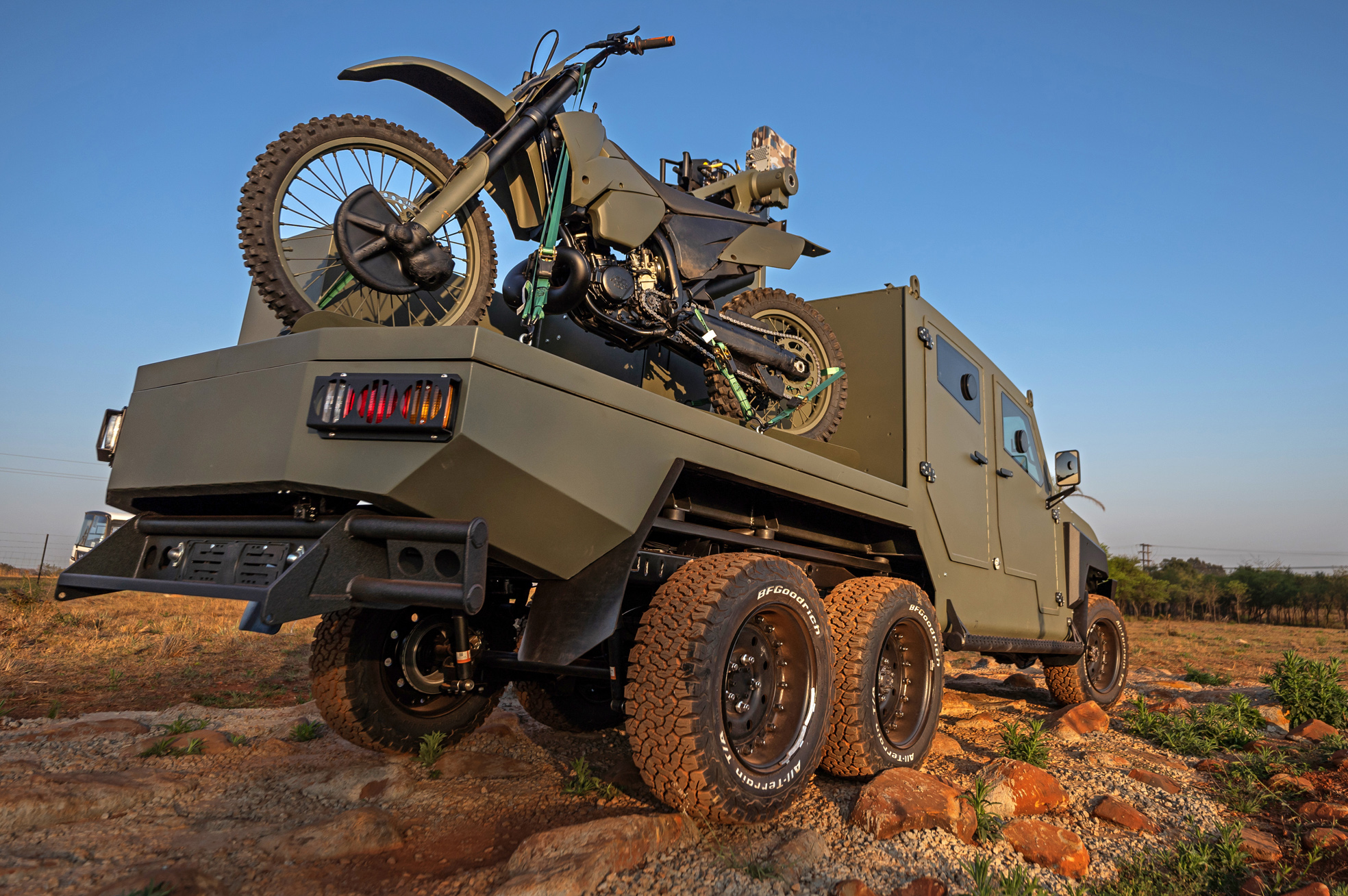 SVI MAX 3 Six-Wheeler (Picture credits: https://www.facebook.com/sviengineering)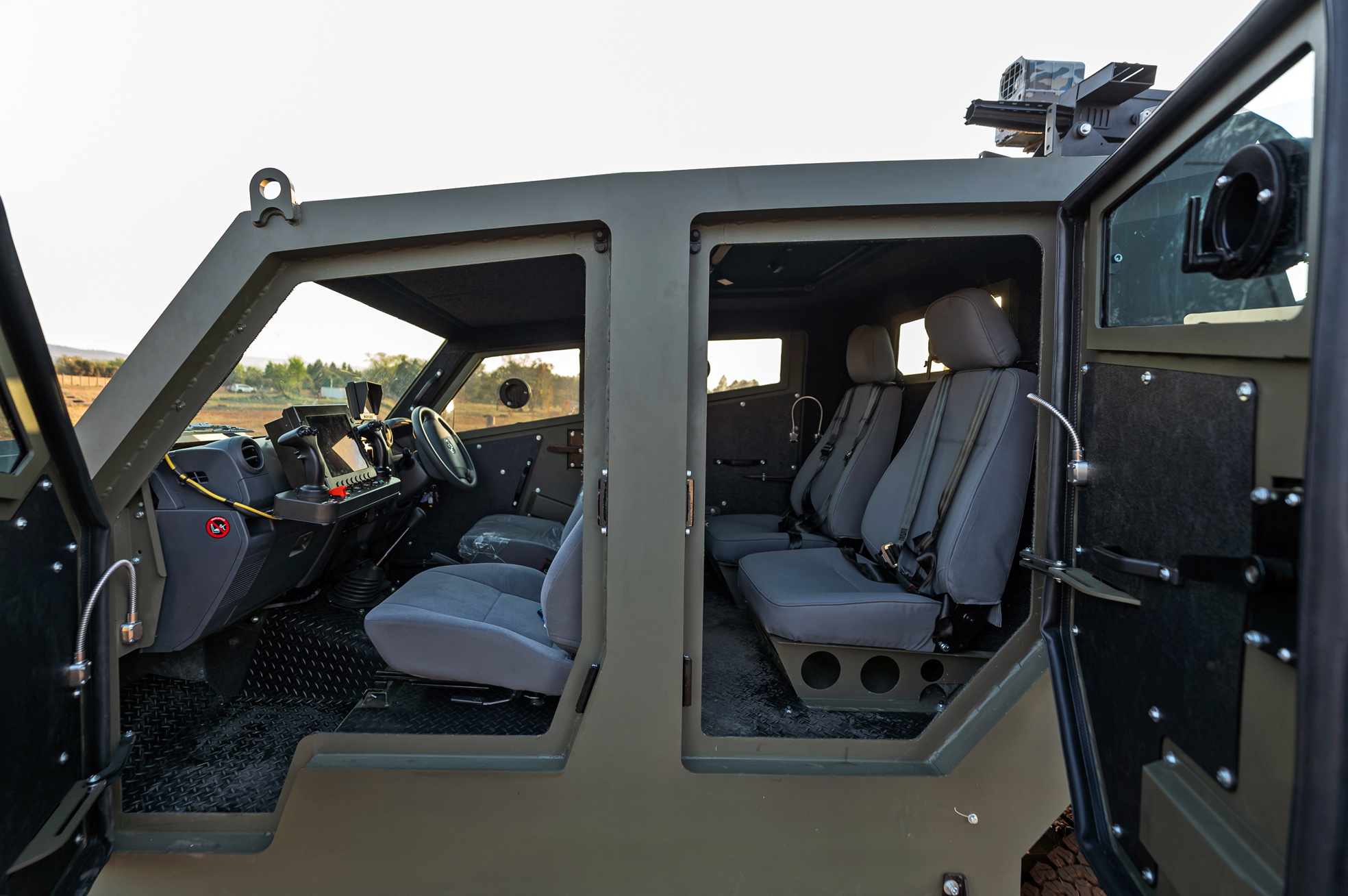 SVI MAX 3 Six-Wheeler (Picture credits: https://www.facebook.com/sviengineering)