SC Supacat LRV 600 6x6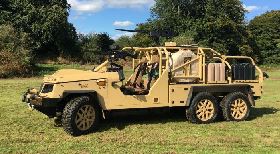 Overview
The SC Supacat LRV 600 is a 6x6 conversion for the SC Supacat LRV 400. It is possible to order the LRV 600 as a conversion kit or a complete vehicle.
The automotive platform is from a Land Rover Discovery 4.
SC Supacat
SC Supacat is a British manufacturer of military vehicles. Their range of vehicles consists of the HMT (nicknamed the Jackal in the UK) 4x4 and 6x6 vehicles. The LRV is a smaller vehicle with a similar body as the HMT.
SC Supacat LRV 600
The LRV is designed as a conversion kit, to convert the LRV 400 into a 6x6 vehicle. Removing the conversion kit is possible. It is also possible to buy the LRV 600 6x6 as a complete vehicle and convert it later into a 4x4 version.
The SC Supacat LRV 400 uses the platform of the Land Rover Discover 4. So it does have a V6 turbo diesel engine, an 8-speed automatic gearbox, permanent 4-wheel drive with a high/low range transfer case and independent suspension on all axles. The LRV 600 modules does also use a Discover 4 rear axle.
Specifications
Engine: 3 L V6 turbo diesel 256 HP / 600 Nm
Gearbox: automatic 8-speed, Hi and Low range
GVM: 5500 kg
Kerb weight: 3150 kg
Length: 5635 mm
Width: 1830 mm
Height: min 1800 mm
Wheelbase: 2885 mm
Top speed: 160 km/h
Links
Media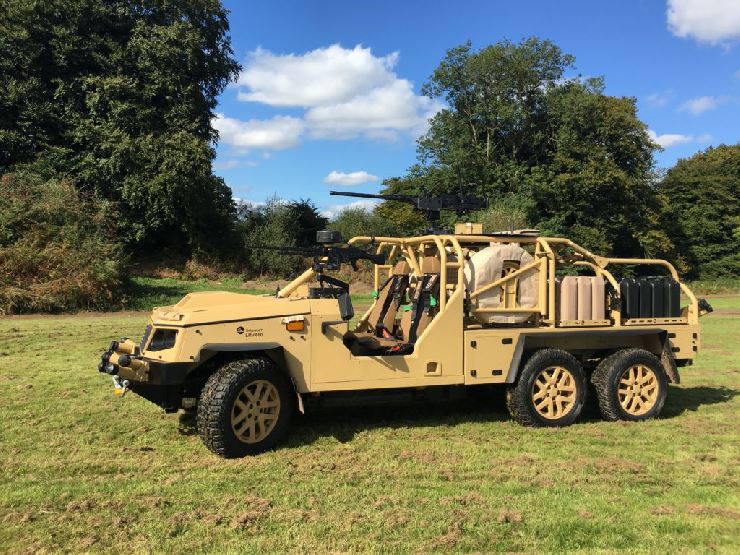 Picture credits: SC Supacat