Sbarro Windhawk 6x6
Overview
The Sbarro Windhawk 6x6 is a off-road vehicle build on special order in 1979. It did have a state or the art hydraulic suspension.
Links
Sbarro

The small Swiss company Sbarro made a name building high performance replicas, sports cars, exclusive vehicles and concept cars. It did also build a small number of off-road vehicles, including a one-off 6x6 version.
Over the years, Sbarro did build a number of 6-wheel concept vehicles.
It's founder, Franco Sbarro now runs a car design school in France.
Windhawk 6x6
The Sbarro Windhawk 6x6 was presented in 1979, it was built on special order. The vehicle is based on the Sbarro Windhound 4x4 (introduced in 1978).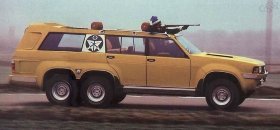 Technical details on the Windhawk are be bit vague. All sources indicate it does have a Mercedes 6.9L V8 petrol engine (217 hp). Most sources say Sbarro did use a G-wagon chassis (also introduced in 1979) and stretched it for the 6x6 vehicle.
The suspension of the vehicle can change the ride hight from 25 to 42 cm, thanks to a hydraulic system. Some sources indicate the third axle is hydraulically driven (presumably only at low speeds).
Even the seats can be lifted hydraulically. The vehicle was ordered for use during falconry. Thanks to the sunroof and the lifted seats, the passengers can shoot without leaving the vehicle.
The top speed of the vehicle is claimed to be around 200 km/h (125 mph).
Over the years, Sbarro did present a number of 6 wheel show cars.
Gallery
The Windhawk 6x6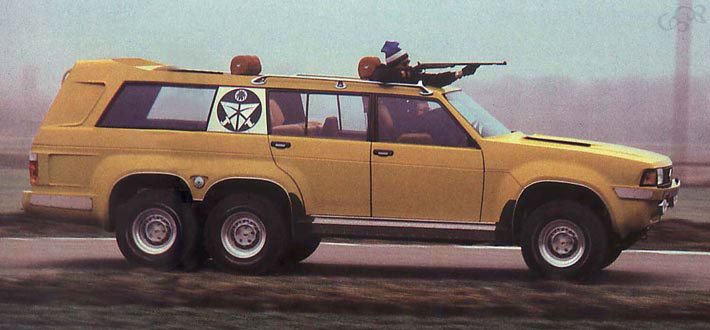 6 wheel concept vehicles by Sbarro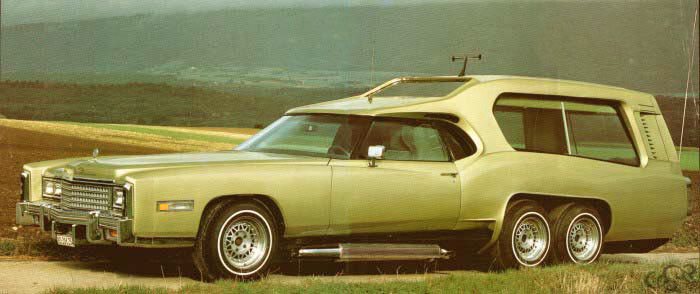 Sbarro Function Car (1978). This vehicle was designed to be a luxurious office on wheels. Sbarro planned a limited production run, but this plan failed. The base vehicle is a Cadillac Eldorado.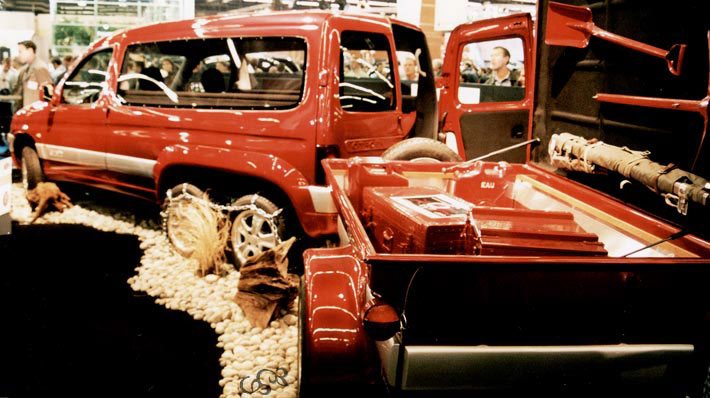 Citroen Berlingo Croisiere jeune (2000)

Sbarro Citroen C-Crosser prototype (2007)