Marce 6x6 Rescue Attack Pumper
Overview
The 6x6 Rescue Attack Pumper is a light 6x6 fire truck by Marce Fire Fighting Technologies. The chassis is a 6x6 conversion of the Land Cruiser 79 V8.
About Marce Fire Fighting Technologies
The South African company Marce builds fire trucks on chassis from various manufacturers.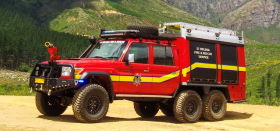 The chassis
The base vehicle is a Toyota Land Cruiser 79 V8 turbo diesel. Marce converts these vehicles into 6x6 trucks using a conversion kit from JMACX (Australia). This kit replaces the rear section of the frame, including the axles and suspension. The rear axles have a coil spring suspension. A drive-through in the second axel drives the third axle.
Marce builds its own front bumper/bullbar.
Fire fighting equipment
Marce builds its own fire fighting body and can sell it fully equipped with various fire fighting equipment.
The first customer ordered his Marce 6x6 Rescue Attack Pumper with a 1200-litre water tank and a 200-litre foam tank.
Links
Gallery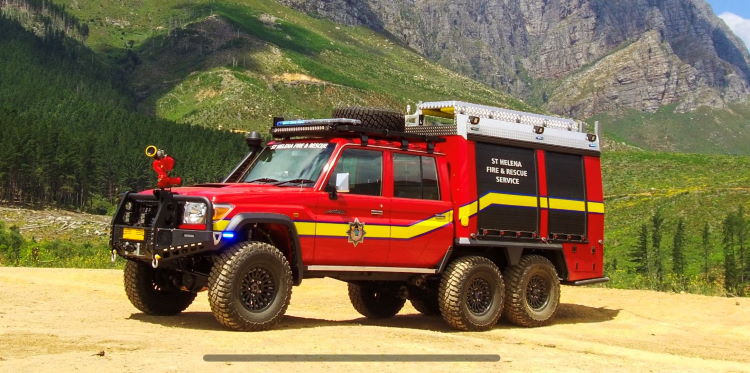 (Picture credits: Marce)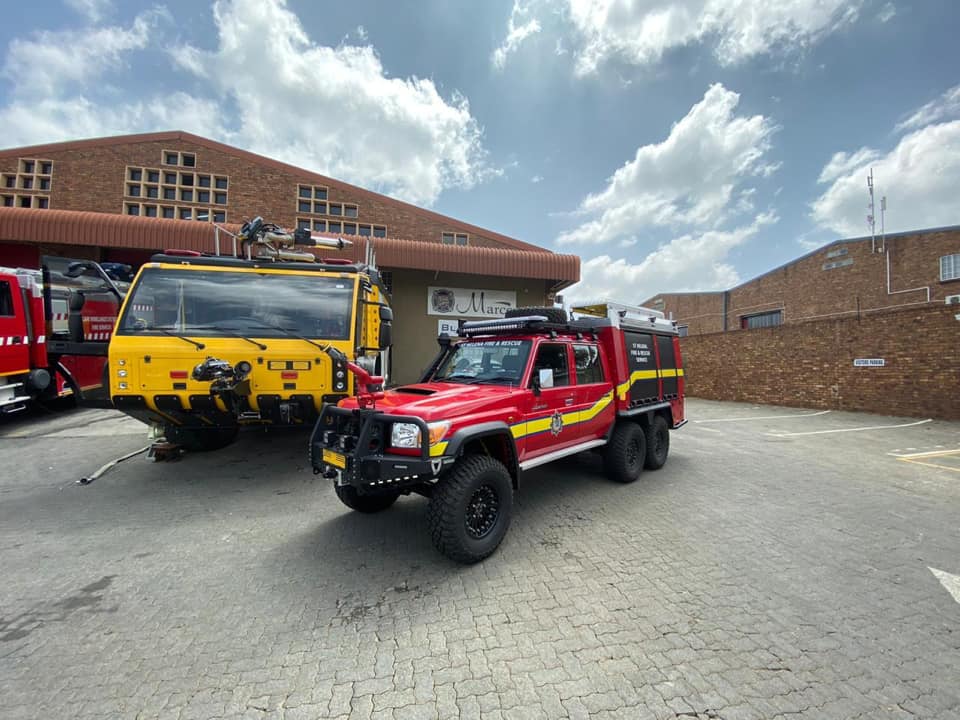 (Picture credits: JMACX)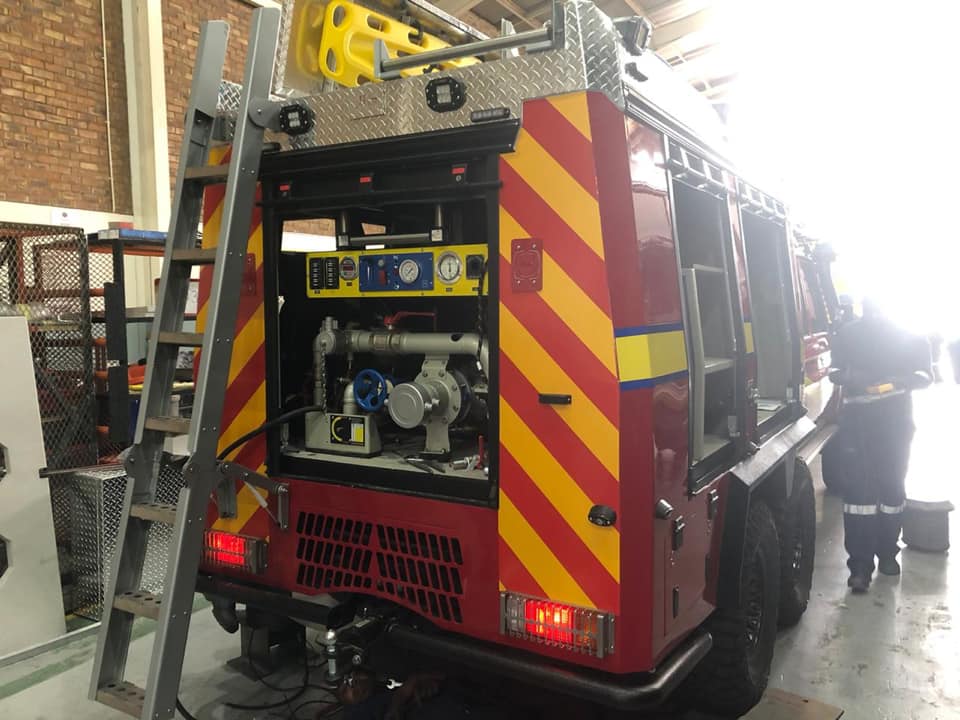 (Picture credits: JMACX)