IBEX 6x6
Overview
The IBEX 6x6 is the 6-wheel version of the IBEX 4x4. The IBEX is specialised off-road vehicles build in low volumes.
IBEX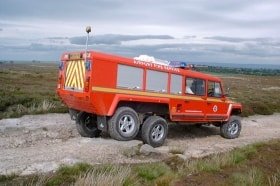 The IBEX is a small volume off-road vehicle build by Foers Engineering Ltd. It is available as a 4x4 or 6x6.
Foers Engineering can deliver the IBEX as a complete vehicle or a kit car for self-build applications. The kit car version comes with a body and chassis, but without the engine, gearbox or axles. It is possible to use Refurbished components in a kit car build.
Due to its low volume production, the manufacturer can offer its vehicle in various wheelbases and cab configurations.
These vehicles can run on 35" tyres without any modification.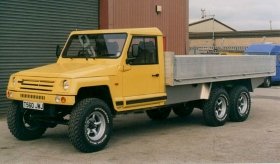 IBEX 6x6
The 6x6 version is available in 3 cab layouts (single, king cab and crew cab) and six wheelbases. Other configurations are available on request.
Most body panels are from aluminium and the bonnet (hood) of a composite material.
Chassis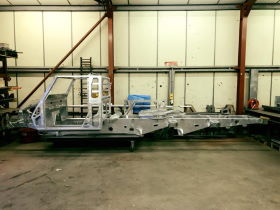 The galvanised steel chassis is an in-house development by IBEX.
Given the low production volume, the manufacturer can offer custom chassis with various wheelbases.
Foers Engineering can deliver a vehicle which body is part of the structural integrety. An example is the 6x6 fire engine which is in service at Gamston airport (this is the fire engine in the pictures)
Engine and gearboxes
The running gear is from Land Rover vehicles, including the Diesel engines and V8 petrol found in the Defender. The Ford diesel engines used on later Land Rover defender models are also available. Other engine options are available on request.
IBEX build vehicles powered by BMW en GM LS engines. The 6x6 fire engine in the gallery does have a rover V8 tuned by TVR. (4.6L, 220 hp)
The gearboxes and transfer cases are also Land Rover units.
6x6 drive
Some 3-axle version does have permanent 6x4 drive, on the first and second axle (Land Rover units). The 6x6 drive is selectable. The third axle is driven from a PTO on the transfer case, via a clutch which engages the 6-wheel drive.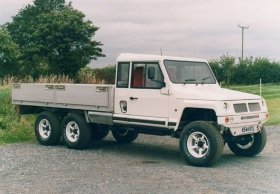 Other 6x6 variants have permanent 6-wheel drive and two differential locks, one in the central transfer case and one in between the rear axles. With the option of diff locks in the three axles, these 6x6 versions can have up to 5 diff locks.
All axles use coil springs. The coil springs on the rear axles have no load sharing mechanism. It is possible to assist the rear coil springs by adding air suspension.
Foers vector winching system
The IBEX has the option of a central mounted winching system, called the Foers vector winching system. This winch is accessible from the front and rear of the vehicle.
Links
Gallery
Videos
Pictures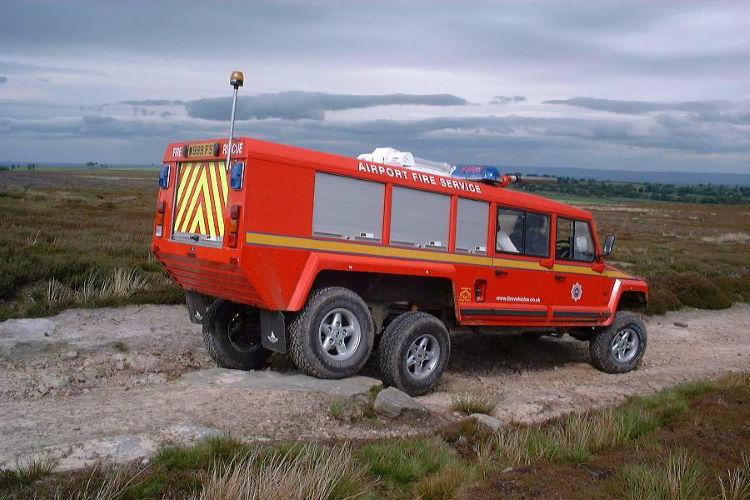 IBEX 6x6 fire engine in service at Gamston airport (Picture credits: IBEX)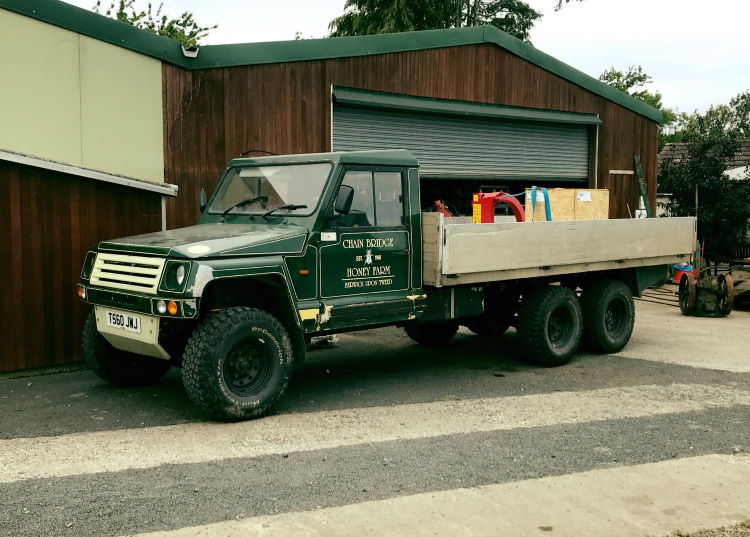 IBEX 6x6 (Picture credits: IBEX)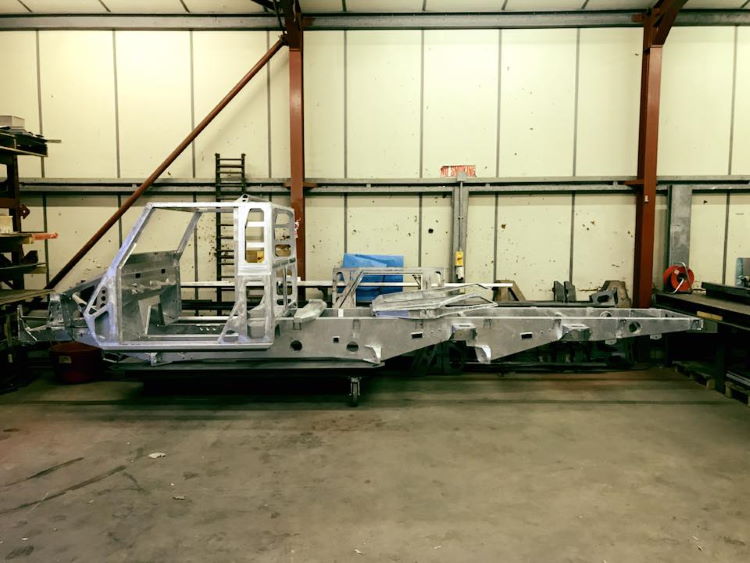 IBEX 6x6 chassis (Picture credits: IBEX)