Dodge WC62 and WC63 6x6
Overview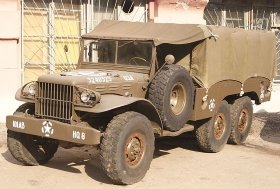 The Dodge WC62 is based on the Dodge WC51. At one point during World War II, the US army did need a vehicle which could carry more soldiers than the WC51 could do. The WC62 was designed as a stretched WC51, with a extra axle.
On the road the WC62 is a 2 wheel drive vehicle. The front axle and the 3the axle can be powered (separately) when driving off-road. So the vehicle can be driven in a 6x2, 6x4 and 6x6 formula.
The WC63 is a WC62 equiped with a Braden MY2 7500 pound winch.
In total 23 092 vehicles (WC62 & WC63) have been build.
After WW II, a large number of these vehicles where used by European armies. (France, Norway, …)
Some of these vehicles did have a second career at local fire brigades.
Restomod vehicles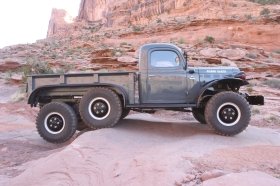 The Dodge WC62 and WC63 where never sold on the civilian marked. A number of decommissioned army vehicles were converted to civilian vehicles. The cab form a 1950's power wagon does fit on the the frame of a WC62/WC63.
A number of so called restomod companies offer a restored vehicle on the chassis of a WC62 or WC63. The engine is often replaced by a Cummins 4 cylinder (turbo) diesel or a V8 petrol power plant.
The truck bed on these restomods is custom made to look period correct.
Specifications
Dodge WC62
Engine: 6 cyl, in-line, 3772 cc (3.7L), 92 hp.
Gearbox: 4-speed, single speed transfer case
Length: 5470 mm / 17 ft 11 in
Height (with canvas cover): 2.21 m / 7 ft 3 in
Height (with top down): 1.57 m / 5 ft 2 in
Weight: 3 141 kg / 6,925 lb
Width: 2110 mm / 6 ft 11 in
Payload: 1500 kg / 3,300 lb
Dodge WC63
The WC63 is identical to the WC62, except for the Braden MU2 7,500 pound capacity winch.
Length: 5720 mm / 18 ft 9 in
Height (with canvas cover): 2210 mm / 7 ft 3 in
Height (with top down): 1570 mm / 5 ft 2 in
Weight: 3250 kg / 7,175 lb
Width: 2110 mm / 6 ft 11 in
Payload: 1500 kg / 3,300 lb
Links
Wikipedia article on the Dodge WC series:
Dodge ex-army vehicles used by fire brigedes in the French departement Hérault (in the South of France):
Review restomoded WC63
Gallery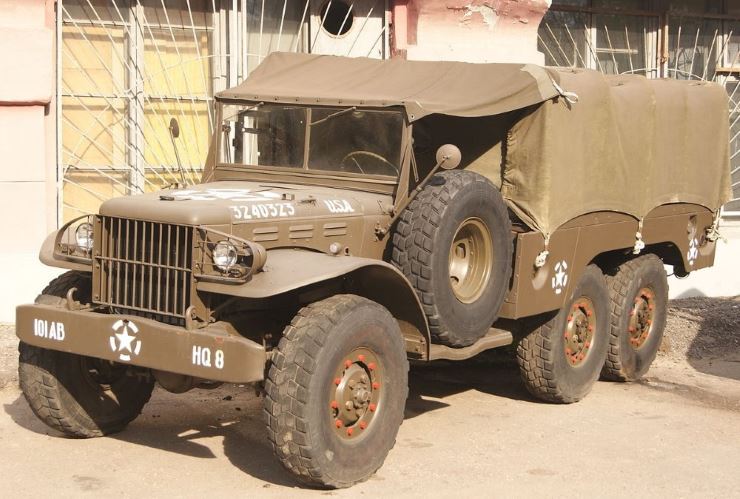 Dodge WC62

Dodge WC63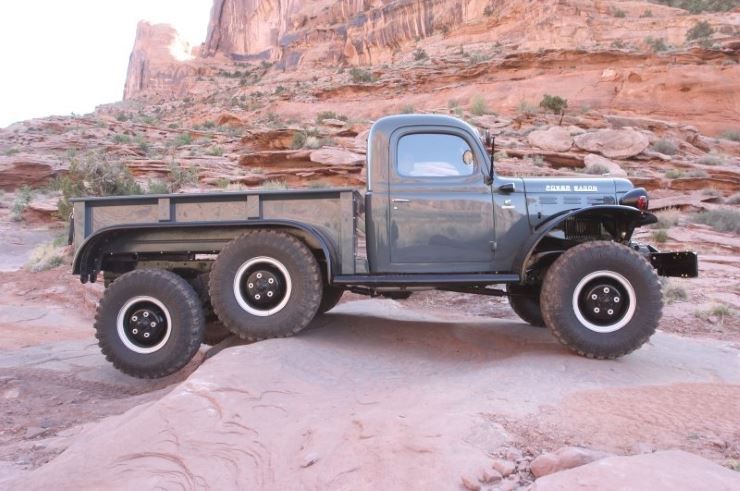 Dodge WC63 restomod (Picture credits: www.fourwheeler.com)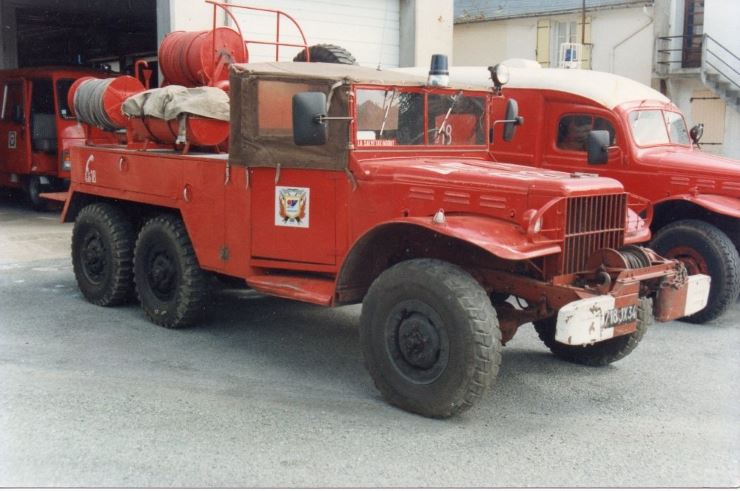 Dodge WC63 fire truck (in France)