ASC International F.Z.E. Hornet
Overview
The Hornet by ASC International F.Z.E. is a Special Operations Vehicle (SOV), based on a heavy modified Toyota Hilux. Its available in a 4x4 and 6x6 version.
ASC International F.Z.E.
The Dubai based company ASC International F.Z.E. does have production facilities in the United Arab Emirates, Canada and Germany. It produces armoured vehicles and army vehicles based on modified civilian vehicles.
Hornet 6x6
The frame of the 6x6 version is almost a new design. The front suspension keeps the original Toyota layout, but it can handle a higher axle load. The rear suspension is a new design.
The drivetrain retains the Toyota engines and gearboxes. The engine options are two diesels (2.4 L and 2.8 L turbo diesel) or a petrol (4.0 L V6). Upgraded engines are an option. The gearbox can be a manual or an automatic gearbox.
A second transfer case drives both rear axles.
The Hornet does have a Central Tyre Inflation System (CTIS) and 315/70R17 tyres (35-inch).
Gallery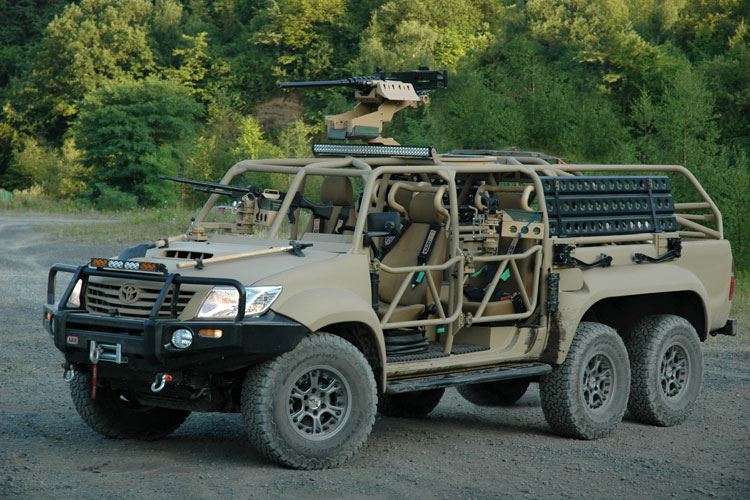 Video report on the Hornet 4x4