USA 6x6
Overview

This company does not exist anymore. During the years it was in business, it did build 6x6 conversions of various vehicles (Dodge, Ford, Jeep, Toyota, …). Other businesses were the sales of refurbished ex-military rockwell 2 1/2 axles and wheels.
Links
Conversions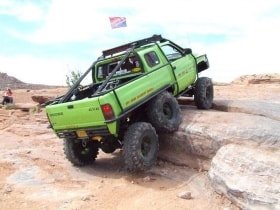 De suspension setup did depend on the customer requirements. Some vehicles do have a rear suspension on leaf springs and a central pivoting point (load sharing), other vehicles do use coil springs of air suspension. The third axle is powered via a second transfer case which is mounted on the second axle, or via a pass-through on the second axle.
The first vehicle converted by USA6x6 (in 2001), was de Dodge T-Rex 6x6. This vehicle is covered in a number of car magazines. It is built for serious off-road driving and did compete in a number of off-road events. The engine is a Dodge V10 petrol engine. The rear axles have a coil suspension.
The second vehicle build bij USA6x6 is a Jeep 6x6, which has 6-wheel steering. It is also build for off-road competition.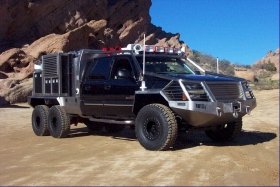 Conversion number 3 did also grab a fair share of media attention. It was displayed at the 2003 Detroit auto show. The base vehicle is a Chevrolet Silverado HD Crew cab diesel. This Silverado 6x6 is the basis for an advanced video surveillance vehicle, the SmarTruck II. The vehicle is the result of work by various companies and de US Army TACOM National Automotive Center. More information on the Wikipedia site.
Other more low-profile conversions ware based on Ford F-series pickups, Jeeps and even a Toyota 70 series for a customer in the Middle East.
The last conversion was based on a Dodge 3500 Mega Cab.
The website link below is a URL at the internet archive. There you can find various versions of the USA6x6 website from 2001 till 2008, when the company did close its doors. The company starship custom vehicles, does have pictures for vehicles converted by USA6x6 on its website. It appears they have taken over the conversion business from USA6x6.
Gallery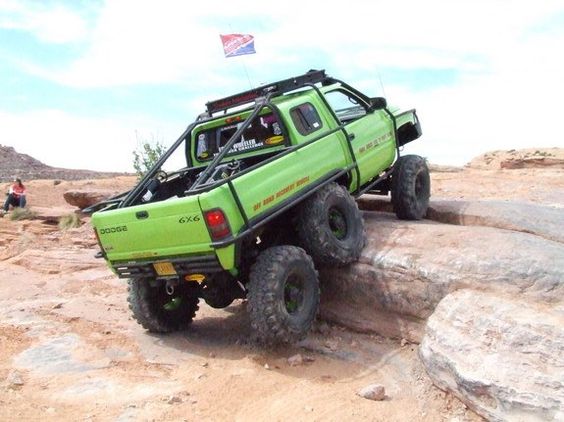 Conversion nr. 1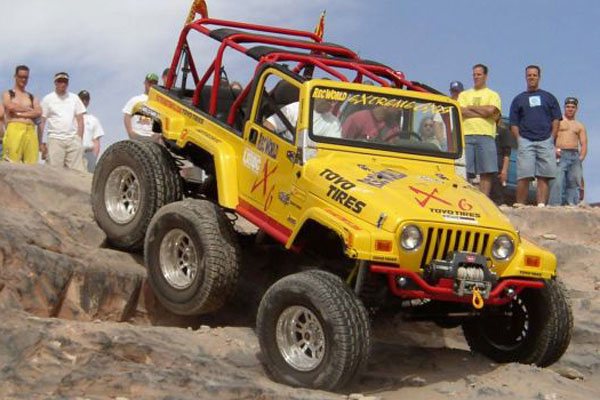 Conversion nr. 2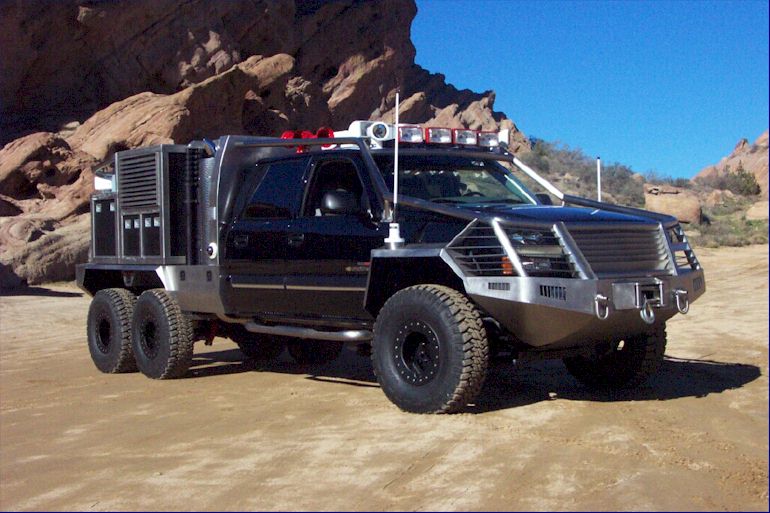 Conversion nr. 3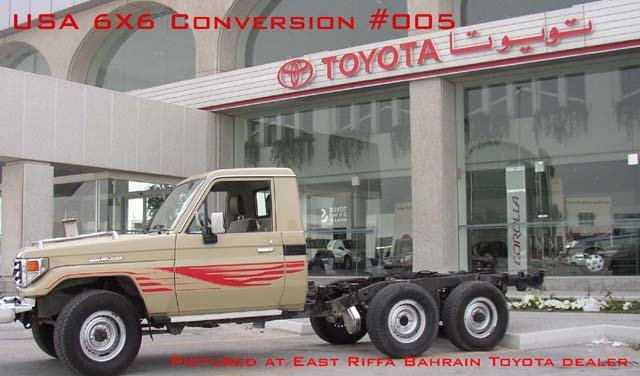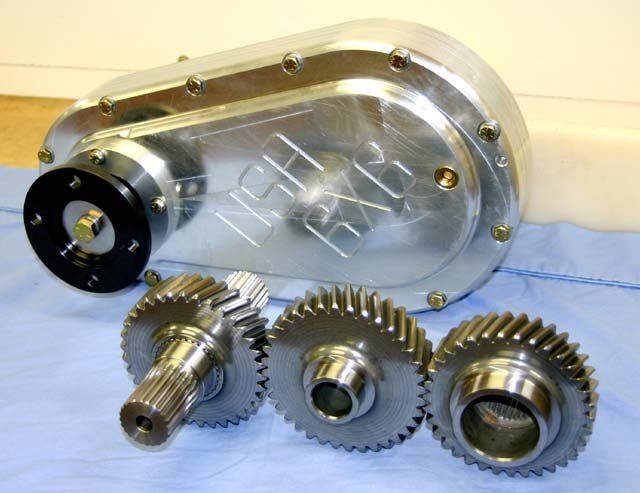 This gearset was mounted on the second axle, to power both rear axles.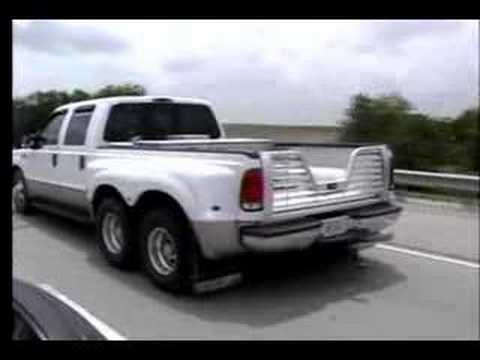 This video links to a new page (the video can't played in a iframe)