Toyota 79 6x6 Africa
Overview
This conversion by TJM Pretoria East (South Africa) is based on a Land Cruiser 79 V8. Both rear axles have leaf springs and the power to the rear wheels is provided by a second transfer case. A lift kit and 37" tyres are mounted.
Table of contents
Conversion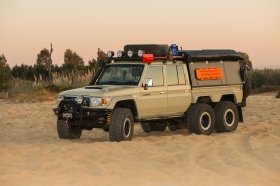 This vehicle is converted into a 6x6 drive formula. It does have 37" tyres, a TJM suspension upgrade and it can be outfitted with several options.
Frame
According to the website, the frame was extended by about 1 meter and reinforced using Domex steel.
Body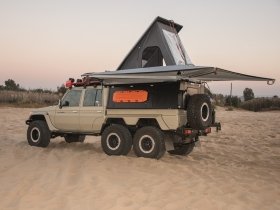 The vehicle is modified to make space for larger tyres. The vehicle uses 37" tyres. The manufacture indicates tyres up to 40" can be used, in case a large lift kit is mounted. The truck bed is the one from a Land Cruiser 79 single cab, modified to the house the 2 rear axles and the large tyres. A flat bed is optional.
Suspension
The suspension uses TJM springs, coils at the front and leaves at the back. The leaf springs at the back are probably the standard springs TJM sells in its lift kits. The springs on the third axles are mounted in a narrow track, so they clear the springs on the second axles. It looks like there is no load sharing mechanism on the 2 rear axles.
Axles and 6x6 drive
The 3 axles are stock Toyota axles. The tyres are 37" tall, mounted on 17" bead-lock rims.
A second transfer case powers both the rear axles. The vehicle can drive as a 6x2, 6x4 and 6x6.
Specifications
GVM: 6000 kg
Payload: 3500 kg
Links
Gallery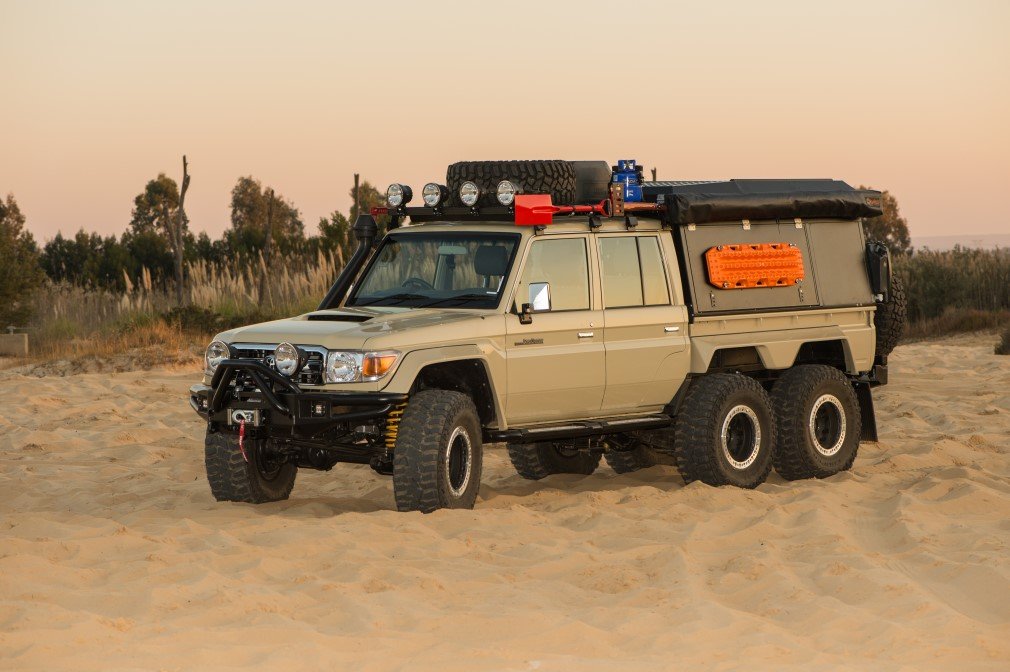 Toyota 79 6x6 conversion by TJM Pretoria East (image credits TJM Pretoria East)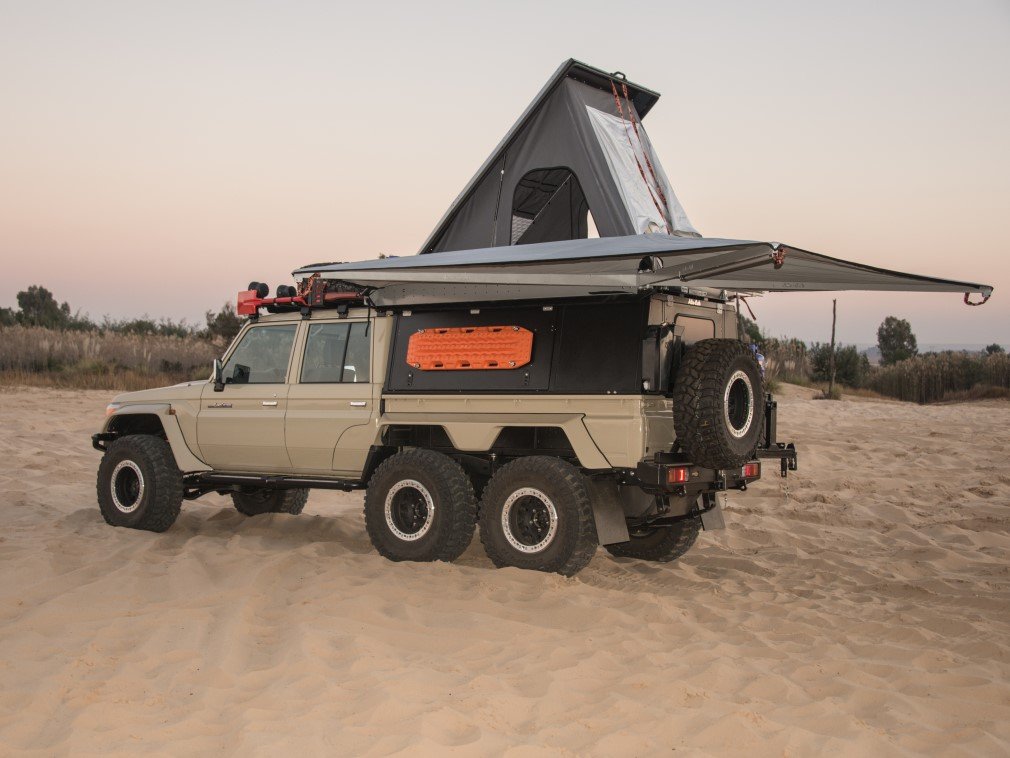 Toyota 79 6x6 conversion by TJM Pretoria East (image credits TJM Pretoria East)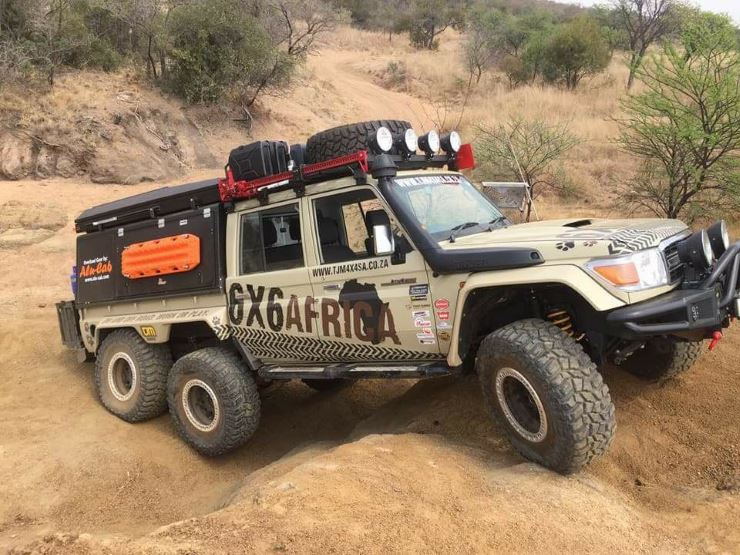 Toyota 79 6x6 conversion by TJM Pretoria East (image credits TJM Pretoria East)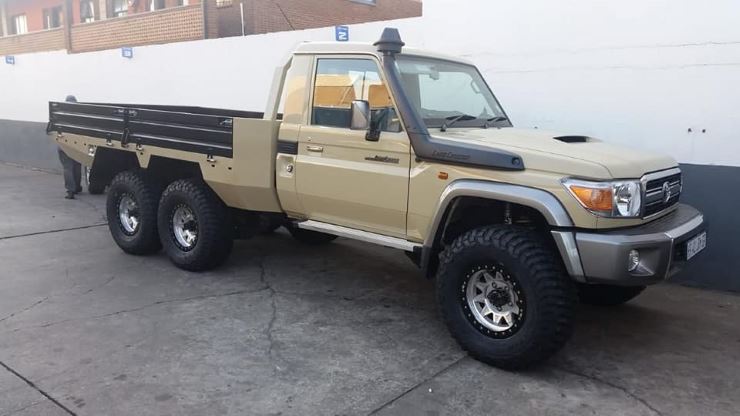 Toyota 79 6x6 conversion by TJM Pretoria East (image credits TJM Pretoria East)