Specialised vehicles
Overview
Specialised vehicles PTY LTD converts vehicles into a 6x4 tag axle setup. The 6-wheelers do have air suspension.
Links
Specialised vehicles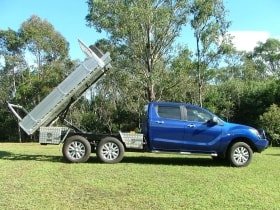 The company can also convert a 5 door SUV (body on frame) in to a single cab or double cab pickup truck. Both as a 4x4 or as a 6-wheeler.
Other services are chassis repairs and modifications, GVM upgrades, towing upgrades, tipper kits, air suspension upgrades, restorations, …
Conversion
Specialised vehicles PTY LTD converts pickup trucks from various manufactures into 3-axle vehicles. This includes vehicles from Holden, Toyota, Mazda and Ford.
This conversion adds a tag axle (6x4 setup).
Suspension
Both rear axles receive air suspension. This suspension setup provides a load sharing and adjustable ride hight. The original rear axle retains a leaf spring for axle location.
Gallery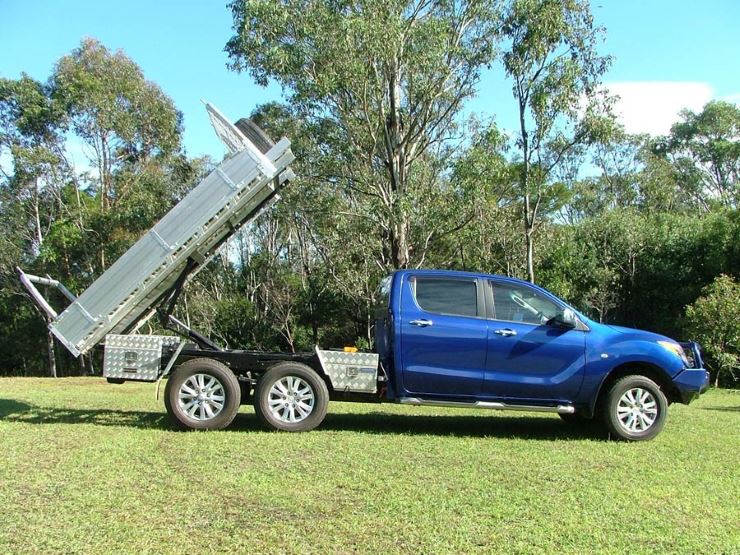 Image credits: http://www.specialisedvehicles.com.au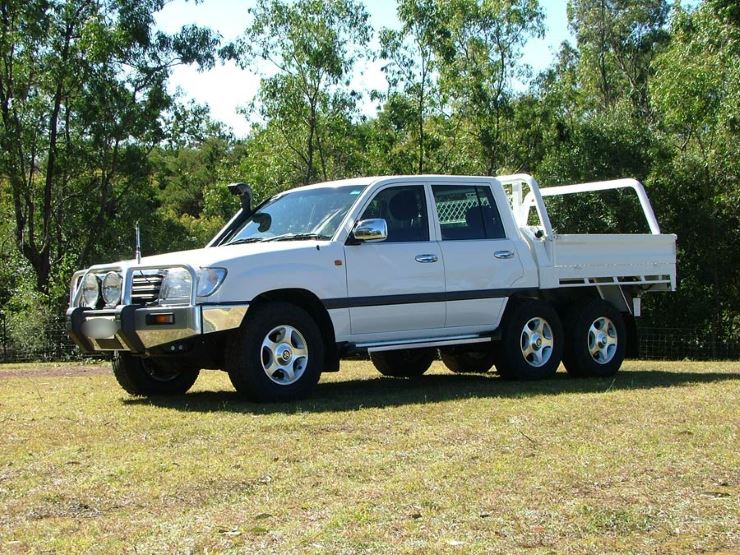 Image credits: http://www.specialisedvehicles.com.au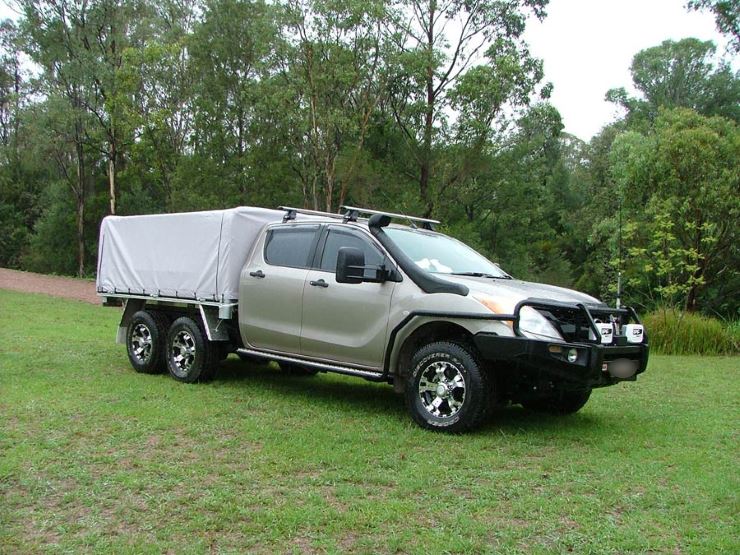 Image credits: http://www.specialisedvehicles.com.au