Six Wheeler conversions
Overview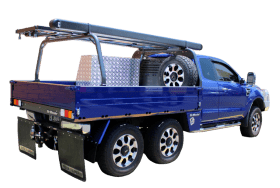 Six Wheeler conversions offers 3-axle conversions for various pickup trucks. This conversion stretches the frame of donor vehicle to add a tag axle. (not driven) The current model line-up is based on the Ford Ranger, Mazda BT-50, Isuzu D-Max, Toyota Land Cruiser 79 and the Volkswagen (VW) Amarok.
Links
Conversion
Frame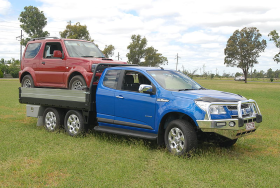 This conversion adds an extension to the rear of the original frame. A subframe mounted on top of the frame caries the tray (truck bed) and acts as a reinforcement of the stretched frame.
Suspension
The base vehicle keeps its original leaf suspension on the driven rear axle. An additional leaf spring connects both the rear axles and pivots around a central pivoting point. This mechanism provides a load sharing between the rear axles. Due to the fact the second axles keeps its original leaf suspension, the weight distribution over the rear axles is uneven. It should have a weight distribution of around 60/40. (60% of the weight on the driven second axle).
The extra weight on the second axle provides additional grip for the driven rear axle and a sorter turning circle. The vehicle does have less understeer, thanks to the 60/40 weight distribution on the rear axles.
Ford Ranger SixTrak
Six Weeler Conversions built the first Ford Ranger SixTrax in December 2017.
The vehicle is a Ford Ranger 4x4 converted into a 6x4 tag axle (lazy axle) configuration.
The tube (truck bed) is custom made by Six Wheeler conversions. It is made out of a steel frame with a checker plate floor and a fiberglass skin. Only the tailgate and the rear lights are stock Ford parts.
Specifications
The driveline of the vehicles is stock.
GVM:
standard version: 4490 kg / 9898.75 lbs (legal limit Australian car license)
light truck version:

Ford Ranger / Mazda BT-50: 4840 kg
Toyota Land Cruiser 70: 5500 kg
Gallery
http://www.sixwheeler.com.au/six-wheelers/gallery/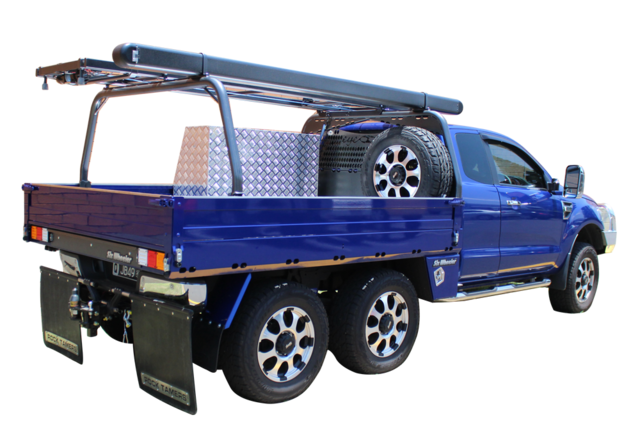 Image credits: http://www.sixwheeler.com.au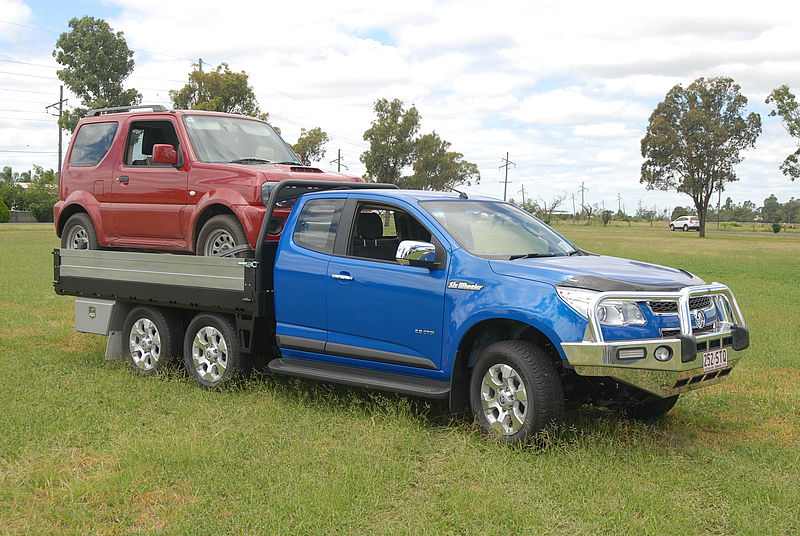 Image credits: http://www.sixwheeler.com.au
The Six Wheeler Ford Ranger SixTrak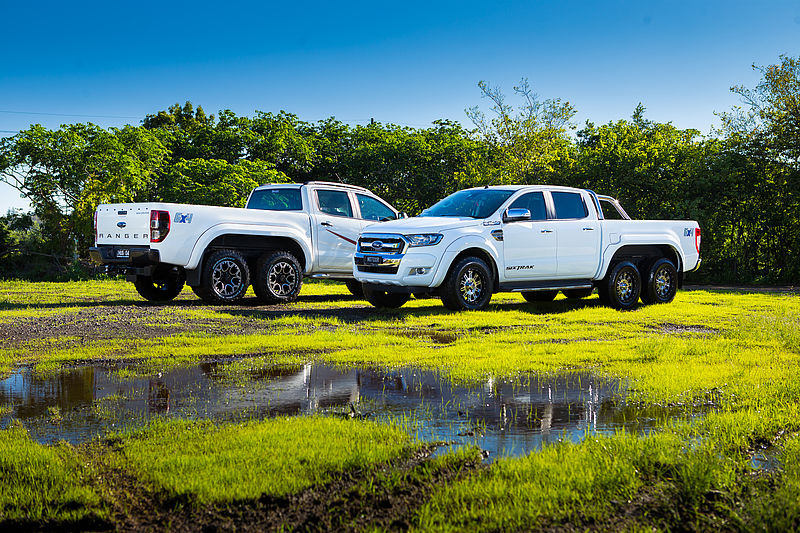 Image credits: Six Wheeler Conversions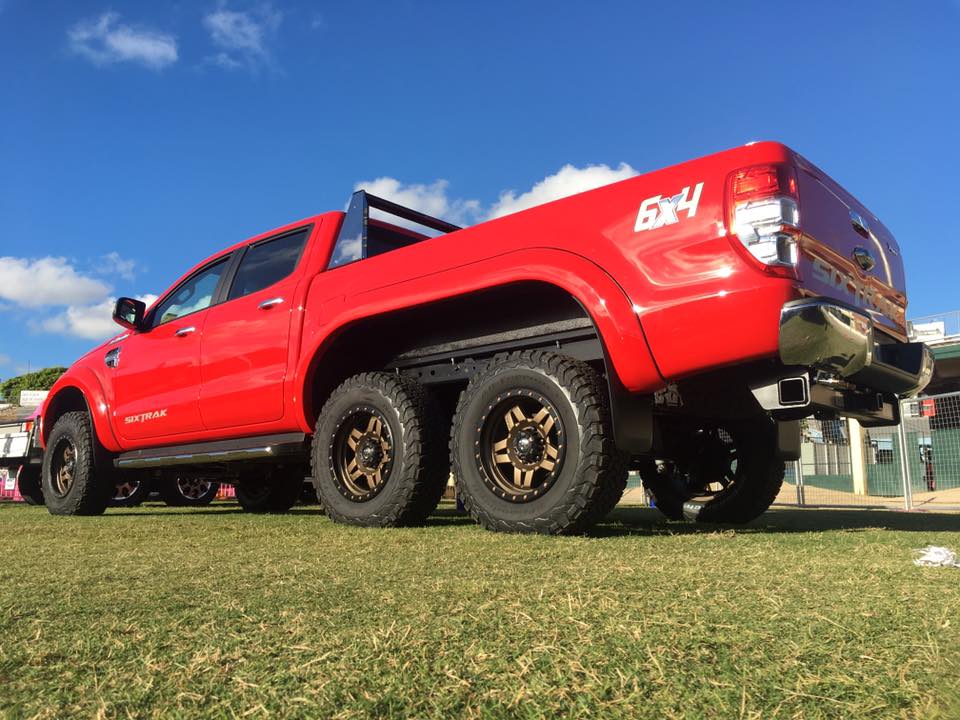 Image credits: Six Wheeler Conversions

Image credits: Six Wheeler Conversions