Toyota Land Cruiser 79 6x6 by Ravon Auto
Overview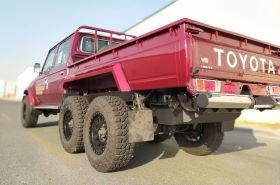 Ravon auto converts the Toyota Land Cruiser 79 single cab and double cab into a 6x6 drive vehicle. The rear suspension has coil springs with a load sharing.
The vehicle is available as a chassis cab conversion, as a 6x6 vehicle with a bed and accessories or as an off-road camper.
Ravon auto
The Dubai based company Ravon auto does sell quality parts for off-road vehicles, off-road accessories and camping equipment.
The company does also build 6x6 conversions of the Toyota Land Cruiser 79.
6x6 conversion
Frame
The conversion of the frame starts by cutting it in half on top of the rear axles. A new frame section connects the two parts of the original chassis.
A reinforcement of the front section prepares the chassis for the increased GVM.
Suspension
The 6x6 conversion does have coil springs with a load sharing on the rear axles. The coil springs provide a comfortable suspension. The combination of the coil springs with the load sharing mechanism gives an extensive axle articulation, which results in a great the off-road traction.
Axles and 6x6 drive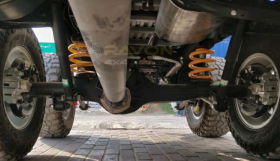 Both rear axles are modified Toyota units. The axles have a track width correction, a reinforced axle housing and heavy-duty Chromoly axle shafts. The differential in the second axle is an after-market Ford 9-inch differential, which as an air locker. The other axles have the original OEM diff locker.
The second axle drives the third axle via a pass-through and a mechanical clutch which locks when the second axle loses traction.
The vehicle does have disc breaks on all axles.
Engine options
The vehicle is available with 3 engine options:
4.0 L V6 petrol (170 kW and 360 Nm)
4.2 L I6 diesel (94 Kw and 280 Nm)
4.5 L V8 turbo diesel (151 Kw and 430 Nm)
All three engine options have a 5-speed gearbox and a 2-speed transfer case.
Specifications
GVM: 6300 kg
Curb weight 2700 kg
Length: 6010 mm
Widht: 1870 mm
Hight: 2010 mm
Links
Gallery
Pictures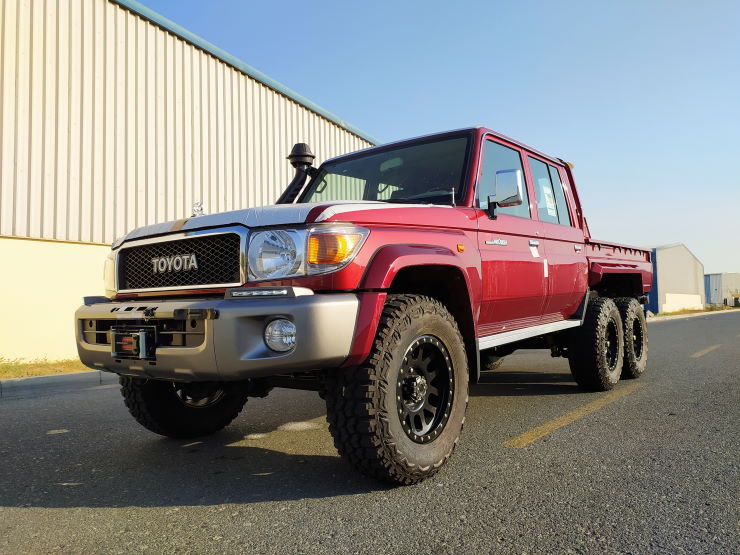 Toyota Land Cruiser 79 6x6 by Ravon Auto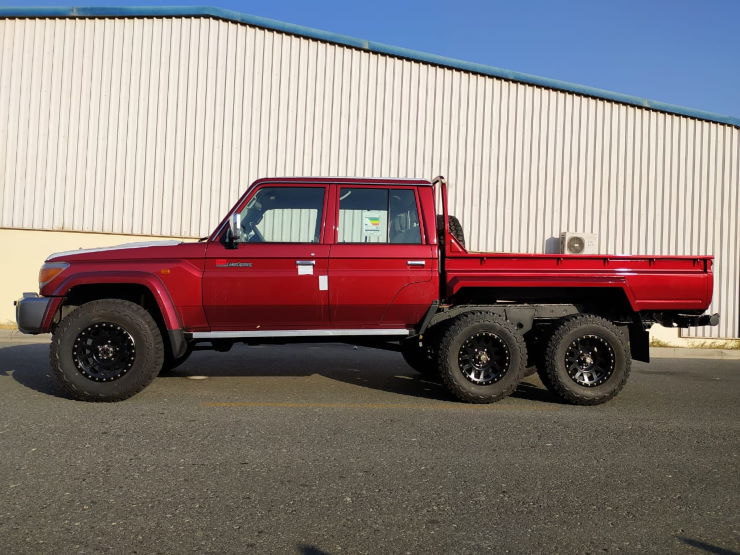 Toyota Land Cruiser 79 6x6 by Ravon Auto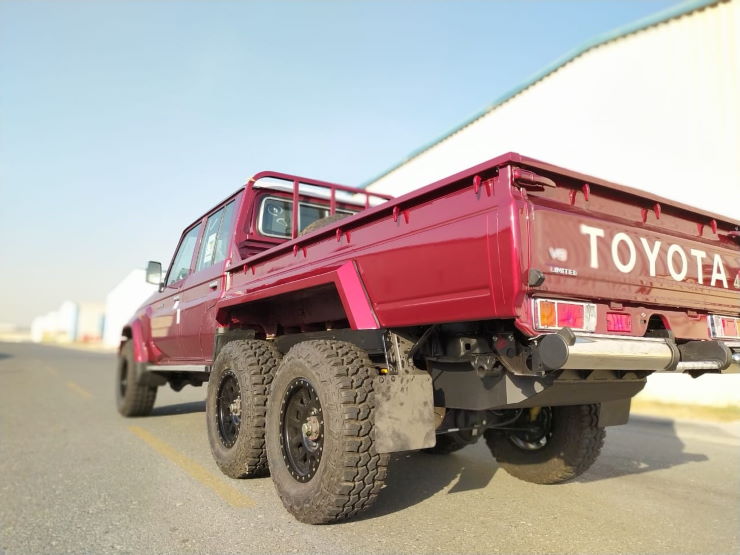 Toyota Land Cruiser 79 6x6 by Ravon Auto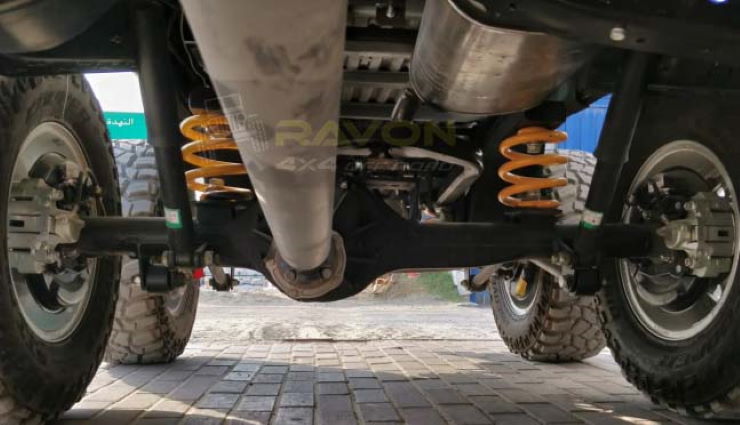 Toyota Land Cruiser 79 6x6 by Ravon Auto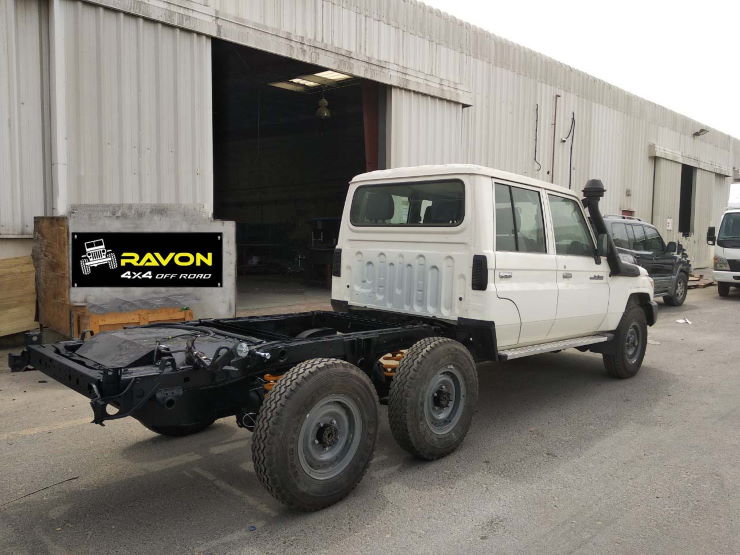 Toyota Land Cruiser 79 6x6 by Ravon Auto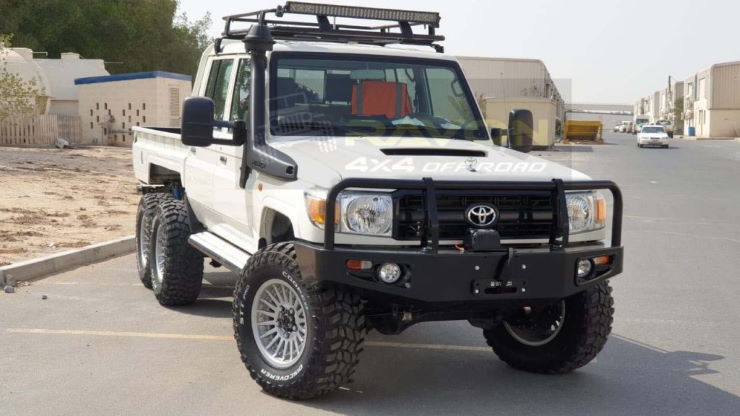 Toyota Land Cruiser 79 6x6 by Ravon Auto