Hilux HILOAD 6x6 by Prospeed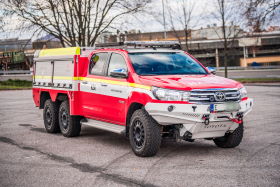 Overview
The Toyota Hilux HILOAD 6x6 is a 6x6 conversion for the European market.
This conversion replaces almost the entire frame, apart from some cross-members. The rear axles have air-suspension.
Prospeed
Prospeed is a British company specialised in the construction, modification and tuning of vehicles and components for motorsport and off-road applications.
The company can assemble vehicles in limited production series, like the Hilux HILOAD 6x6.
Conversion
Chassis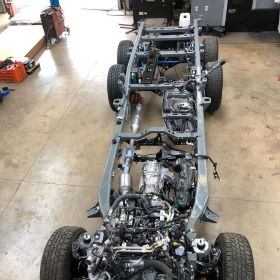 The frame is a new design, which is extended by 1 metre (1000 mm) The front cross-members are carried over from the original frame, to retain the VIN-number of the donor vehicle. This new frame is 10% heavier than the original Toyota frame.
The vehicle is homologated at a GVM of 5610 kg.
Suspension and axles
The vehicle keeps the Toyota independent front suspension layout, using new components. This upgrade includes uprated towers (on the frame) and spindles. The rear suspension is a new design. Both the rear axles have air suspension with load-sensors to adjust the ride height. Hydraulic bump stops assist the air suspension when the vehicle drives off-road.
6x6 drive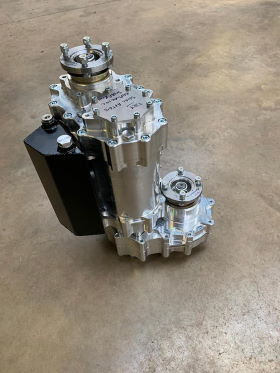 A second transfer case mounted behind the original one, which powers both the rear axles. Inside this transfer case sits a 'Torsen-style' differential with locking function. It means the differential in the second transfer case does have helical gears. Under normal driving conditions, it splits the power over the two rear axles. The locking function means the transfer case can lock itself when one of the rear axles loses all traction. This is not a standard feature of helical gears. Some implementations do have a locking mechanism. One of these sits in the transfer case.
The original transfer case drives the front axle via a selectable front wheel drive. The vehicle is still rear-wheel drive (6x4) on paved roads.
Misc
The front brakes have 6-piston callipers and uprated brake pads. The rear axles keep the stock brakes. All 3 axles have ABS brakes.
Specifications
Wheelbase: 1-2: 3270 mm, 2-3 1000 mm
GVM: 5610 kg
GCW: 8100 kg
front axle: 1750 kg
rear axles: 2 x 2100 kg
Links
Gallery
Video
First off-road tests in 6x4 drive (the second transfer case was missing some parts)
Pictures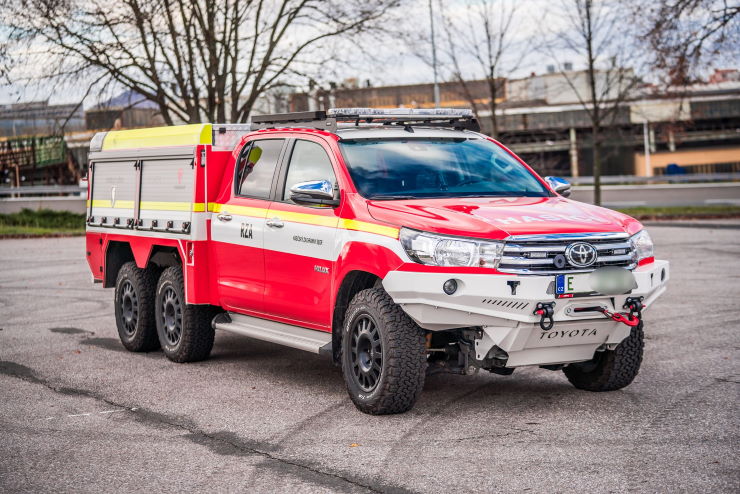 Toyota Hilux HILOAD 6x6 (Picture credits: 6x6 Hilux Hiload)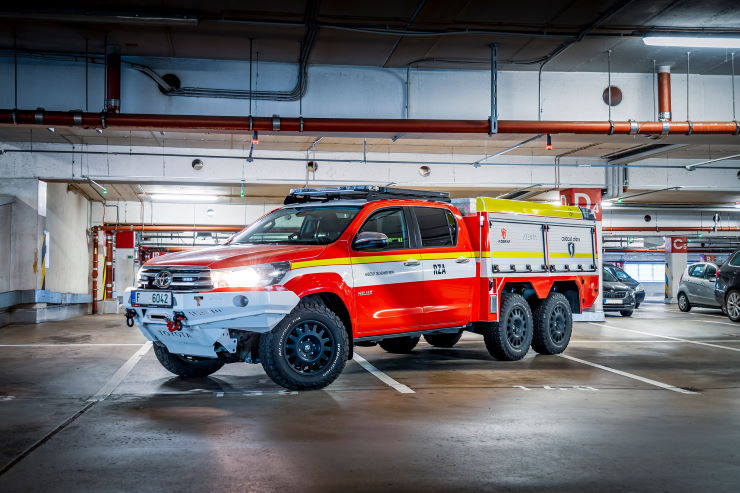 Toyota Hilux HILOAD 6x6 (Picture credits: 6x6 Hilux Hiload)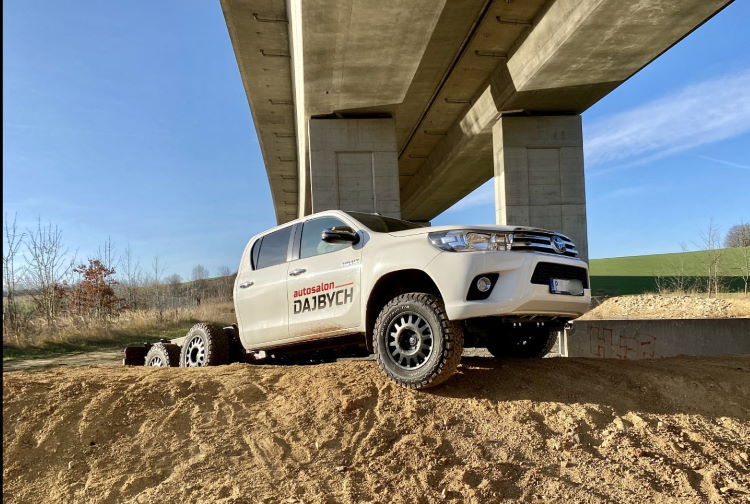 Toyota Hilux HILOAD 6x6 (Picture credits: 6x6 Hilux Hiload)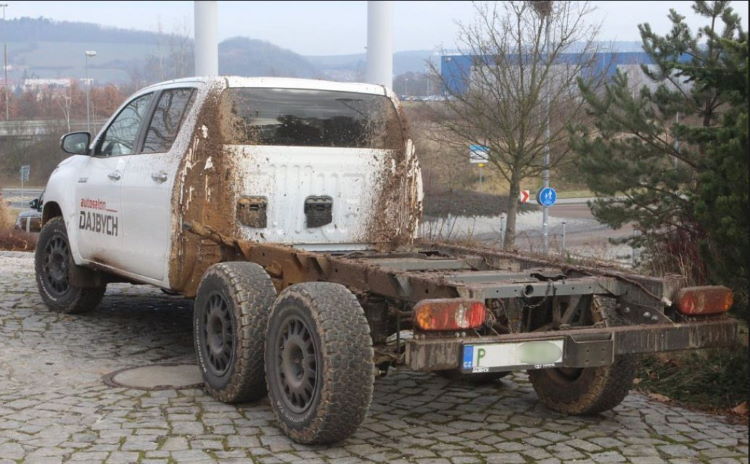 Toyota Hilux HILOAD 6x6 (Picture credits: 6x6 Hilux Hiload)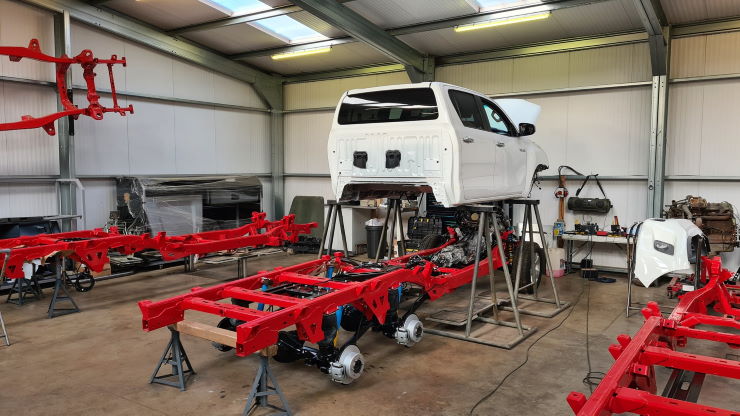 Toyota Hilux HILOAD 6x6 (Picture credits: 6x6 Hilux Hiload)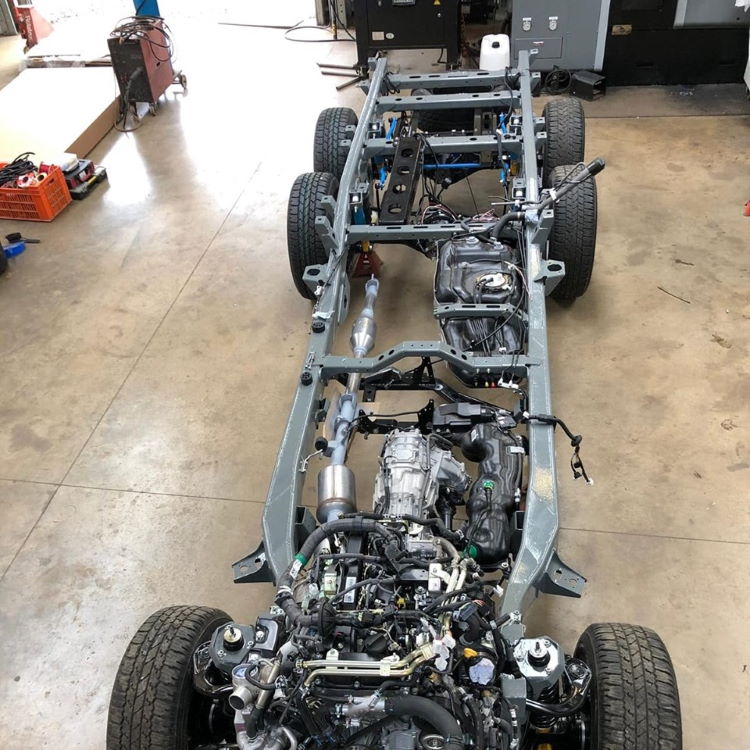 Toyota Hilux HILOAD 6x6 (Picture credits: 6x6 Hilux Hiload)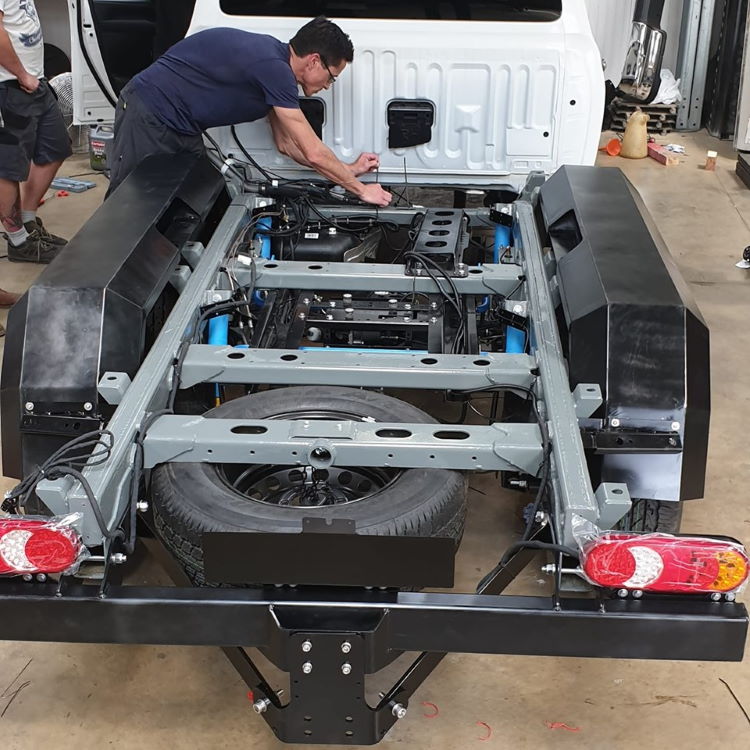 Toyota Hilux HILOAD 6x6 (Picture credits: 6x6 Hilux Hiload)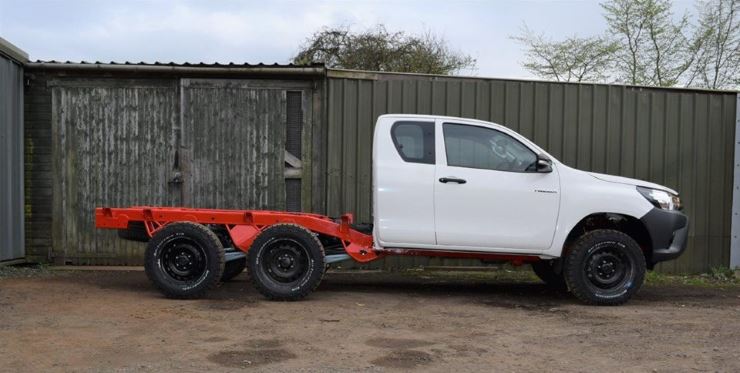 Toyota Hilux HILOAD 6x6 (Picture credits: 6x6 Hilux Hiload)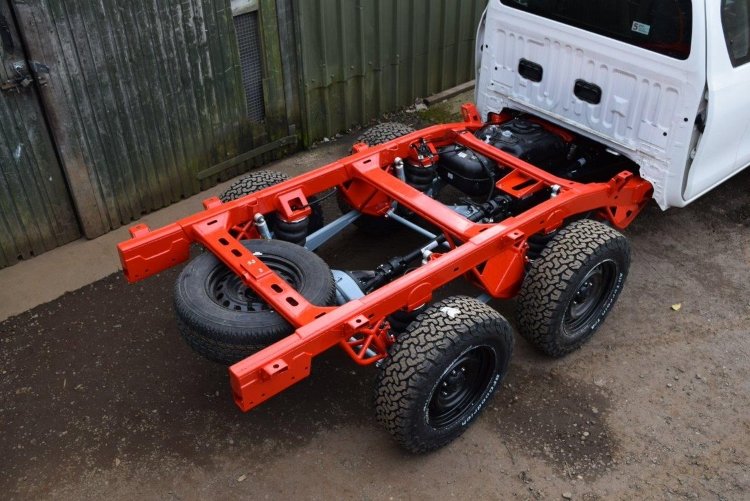 Toyota Hilux HILOAD 6x6 (Picture credits: 6x6 Hilux Hiload)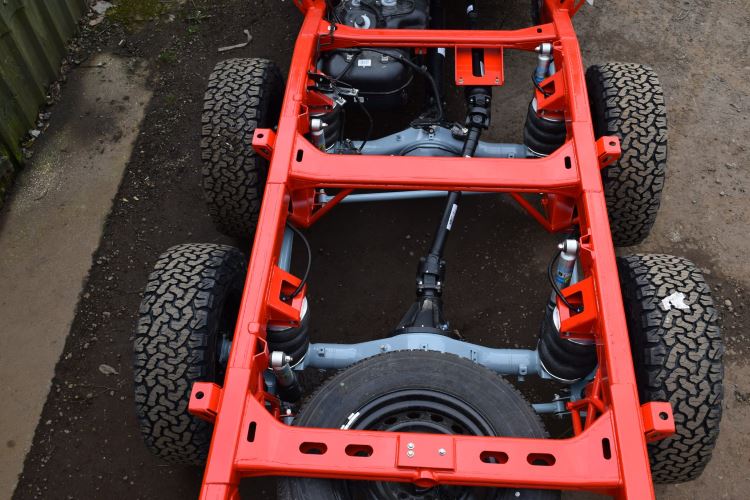 Toyota Hilux HILOAD 6x6s (Picture credits: 6x6 Hilux Hiload)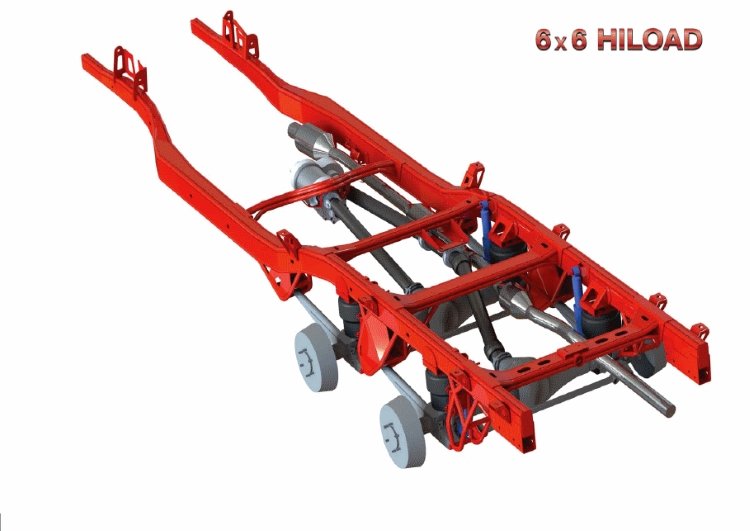 Toyota Hilux HILOAD 6x6 (Picture credits: 6x6 Hilux Hiload)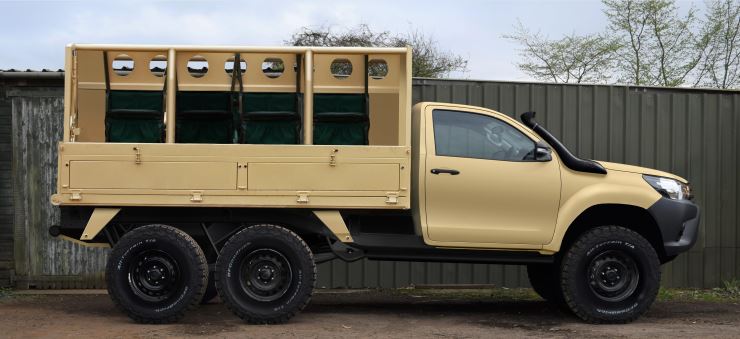 Computer generated image of the Hilux HILOAD 6x6 (Picture credits: 6x6 Hilux Hiload)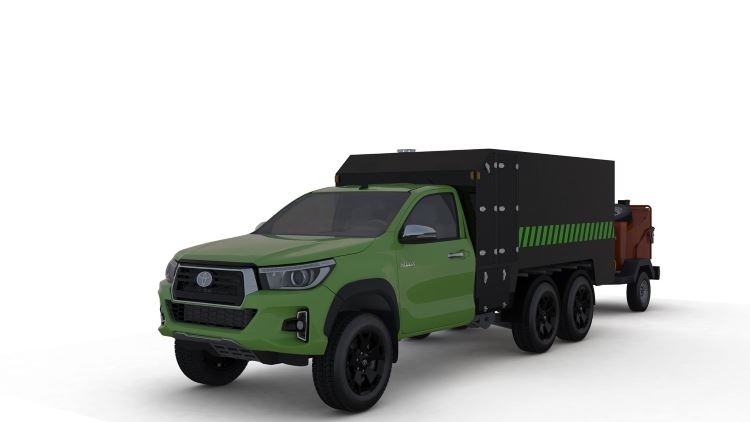 Computer generated image of the Hilux HILOAD 6x6 (Picture credits: 6x6 Hilux Hiload)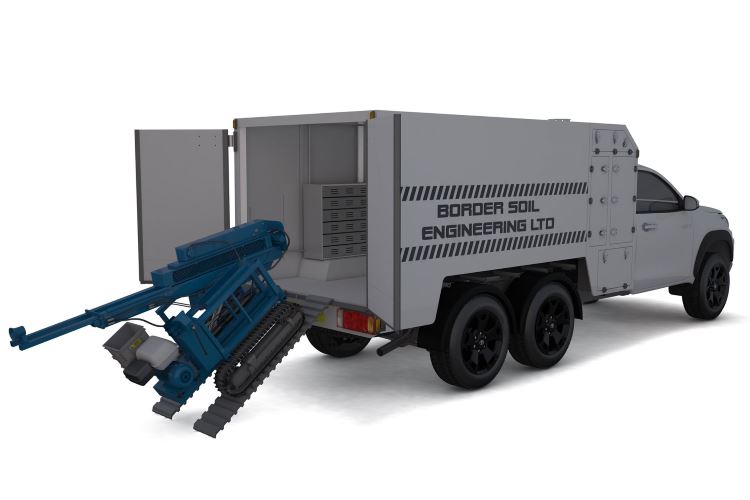 Computer generated image of the Hilux HILOAD 6x6 (Picture credits: 6x6 Hilux Hiload)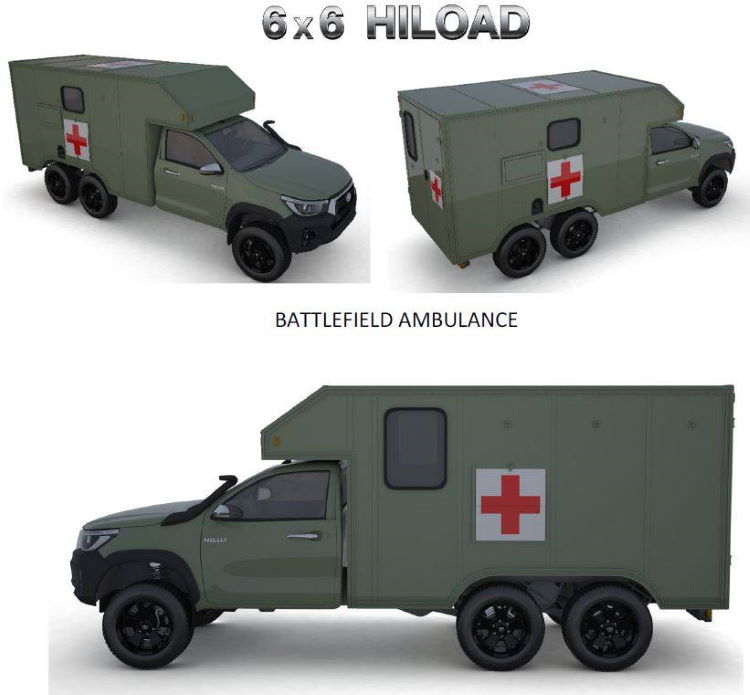 Computer generated image of the Hilux HILOAD 6x6 (Picture credits: 6x6 Hilux Hiload)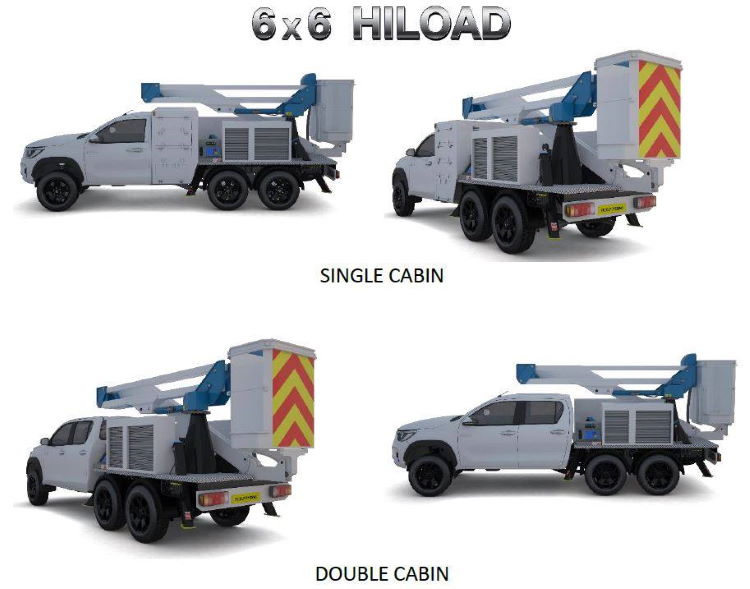 Computer generated image of the Hilux HILOAD 6x6 (Picture credits: 6x6 Hilux Hiload)