Jeep Gladiator 6x6 by Next Level
Overview
The Lext Level Jeep Gladiator is a 6x6 conversion of the Jeep Gladiator.
Next Level
Next Level offers various conversion services for the Jeep.
6x6 conversion
Frame
The conversion of the frame starts by cutting it in half on top of the rear axles. A new frame section connects the two parts of the original chassis.
Axles and 6x6 drive
Next Level stretches the frame for the extra axle.
Both rear axles have coil springs with a lift kit and Fox shock absorbers.
The axles have a 4.88 gear ratio to compensate for the 20"x 13.5"x 37" tires.
Links
Gallery
Pictures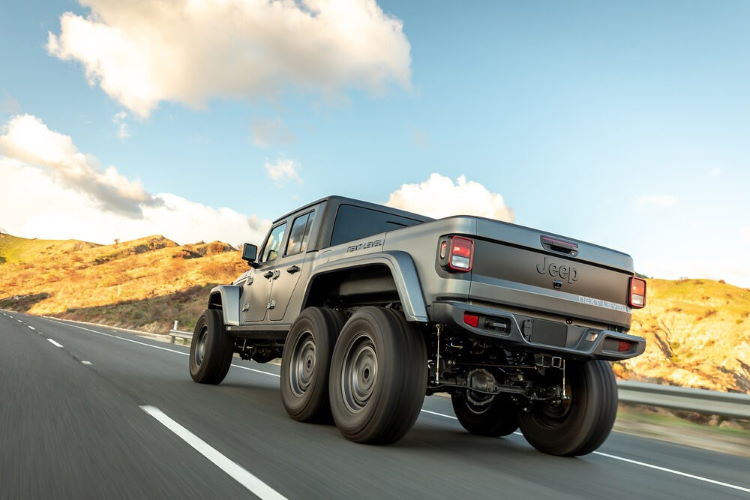 Toyota Land Cruiser 79 6x6 by Next Level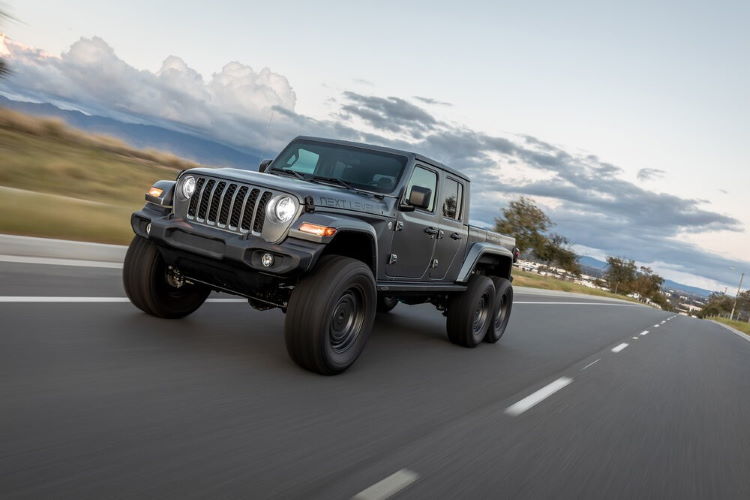 Toyota Land Cruiser 79 6x6 by Next Level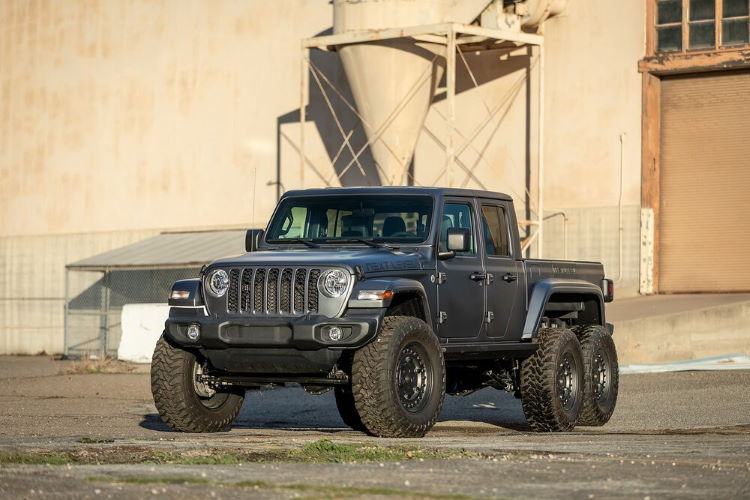 Toyota Land Cruiser 79 6x6 by Next Level