IVECO Daily 6x6 by Multidrive Technology (MDT)
Overview
Multidrive Technology offers a 6x6 conversion of the IVECO Daily. This conversion replaces the rear section of the frame by a custom one. The rear axles do have leaf springs and a load sharing mechanism.
Multidrive Technology (MDT)
Multidrive Technology (MDT) started converting vehicles into 6-wheelers back in the '80. Over the years, it used various models and manufacturers. Now it does offer conversions based on the Toyota Land Cruiser 70 series, Toyota Hilux and the IVECO daily.
Other products are a chassis (wheelbase) extensions and GVM upgrades for pickups (called utes in Australia).
The company does also build steel and Aluminium trays (truck bed) and small custom trailers.
Conversion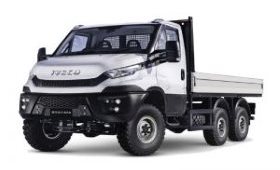 The layout of this conversion is similar to the 6x6 conversion of the Toyota 70 series by Multidrive.
Frame
In this 6x6 conversion by Multidrive is the rear section of the frame replaced by a custom build one. The original chassis stops on top of the first rear axle.
Suspension
The rear suspension uses leaf springs on both axles and a load sharing mechanism. The leaf springs on the third axle are mounted in a narrower track, to make space for the leaf springs on the second axle.
Axles and 6-wheel drive
A custom gearbox by Multidrive (called the "Power Divider") sits behind the transfer case. It contains a Detroit Locker which permanently drives both the rear axles.
Specifications
GVM: 6500 kg
Tare weight single cab: 3100 kg
Tare weight dual cab: 3400 kg
Length : 6450 mm
Wheelbase: 3900 mm
Links
Gallery
Pictures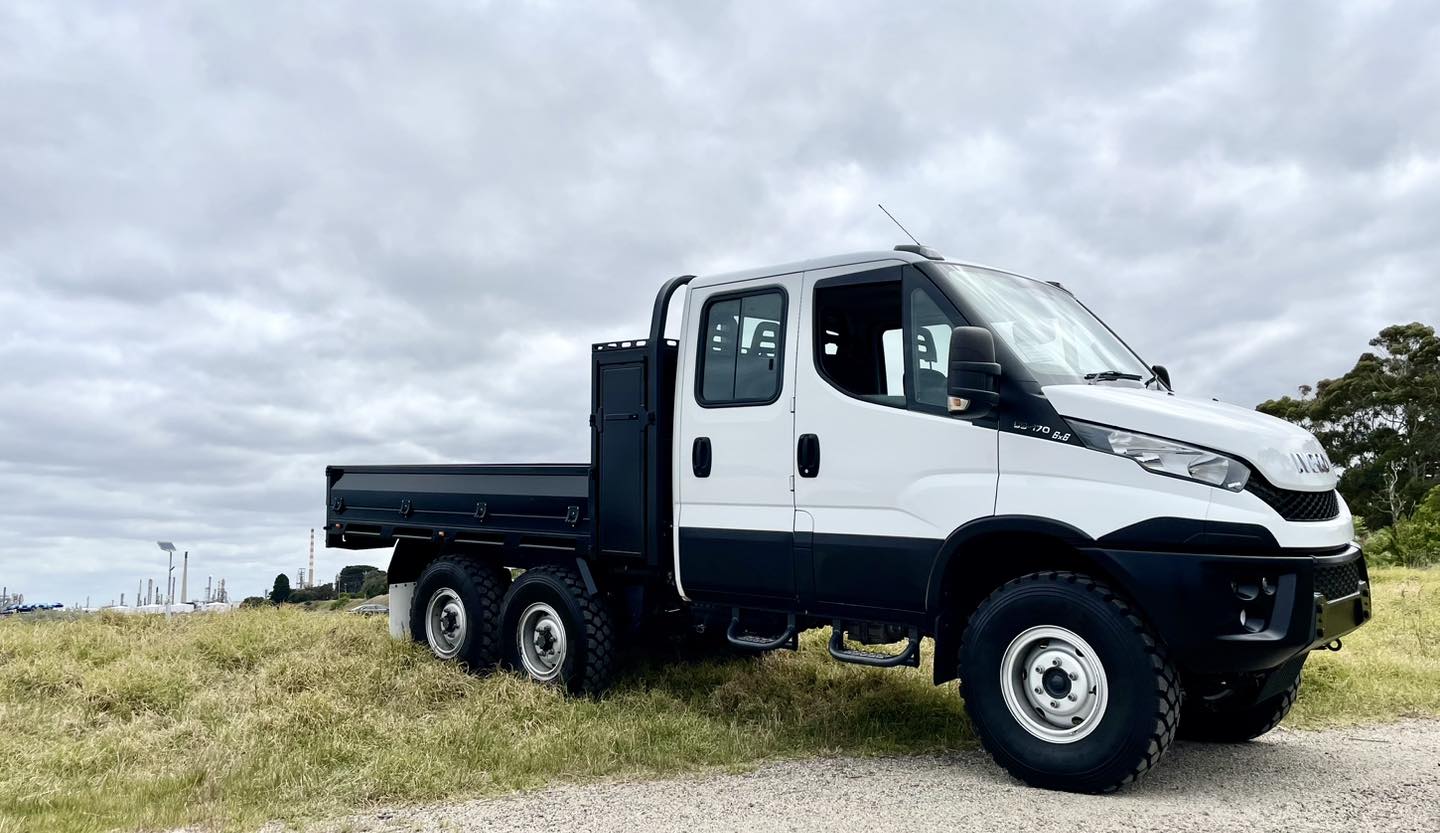 IVECO Daily 6x6 by Multidrive (Picture credits: Multidrive)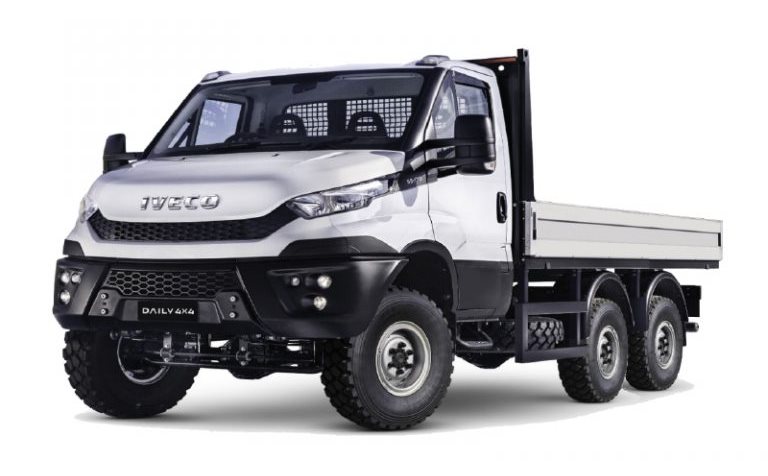 IVECO Daily 6x6 by Multidrive (Picture credits: Multidrive)