The Jeep 6x6 by K-6 Industries
Overview
K-6 Industries modifies Jeeps into 6x6 vehicles. According to their website, the company is also working on the first self driving off-road vehicle.
The companies website and facebook page went on-line in 2017. The company is locates in Las Vegas (Nevada, USA)
Jeep Wrangler 6x6
The company did display two vehicles at the 2017 LA auto show, both based on a Jeep Wrangler 5 door.
One vehicle was a 3-row SUV, featuring a custom hardtop and an uprated custom interior. Including a TV and a high-end audio system. The company does offer supercharged engines. The 3-row vehicle does also have modified fenders on the front.
The other vehicle was a more basic vehicle, the Law Enforcement edition. This vehicle does have an other design for the fender flares, both front an back. These flares resemble the stock look of the Jeep Wrangler.
Both vehicles have a custom front grill from K-6.
Links
Gallery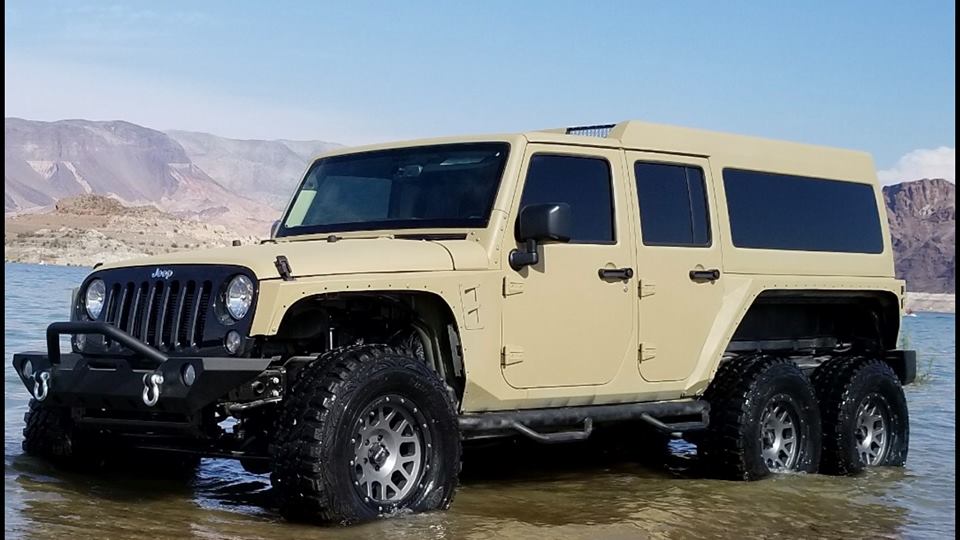 (Picture credits K-6 Industries)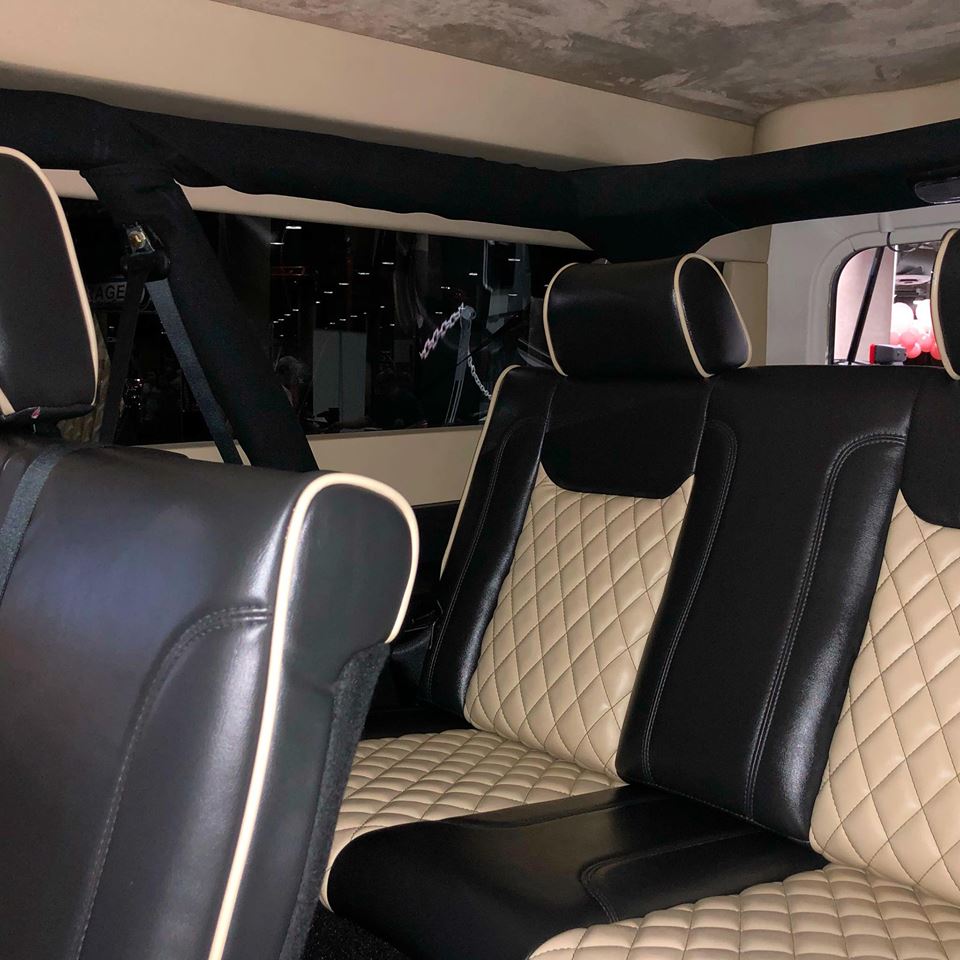 (Picture credits K-6 Industries)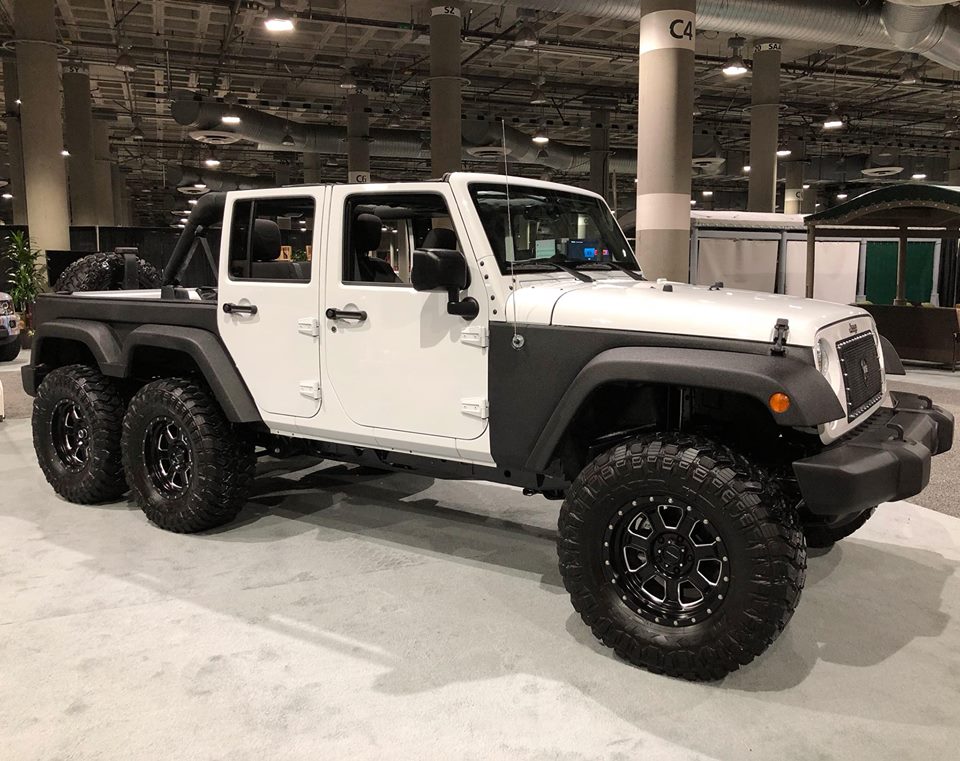 (Picture credits K-6 Industries)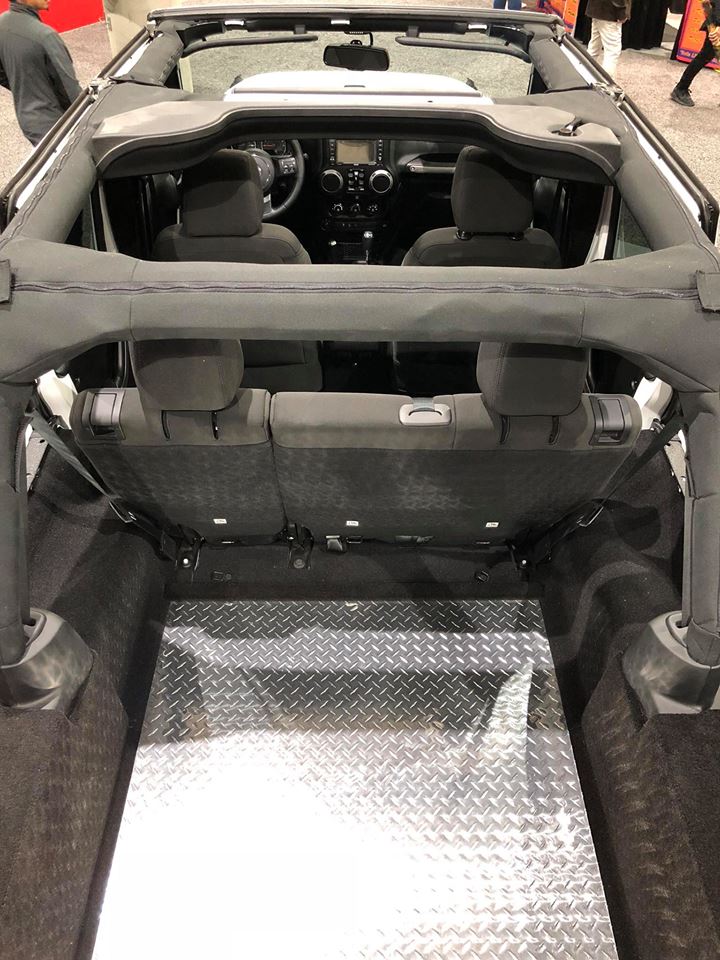 (Picture credits K-6 Industries)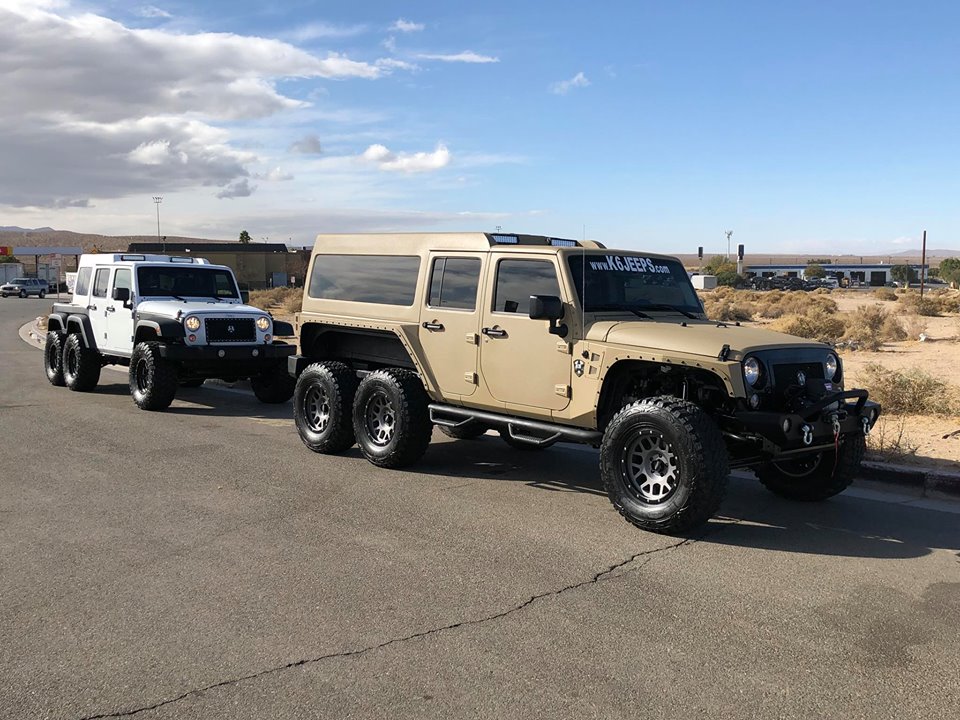 (Picture credits K-6 Industries)
The official promo video by K-6 Industries
A video from the LA auto show