Wild Boar JK6wheeler
UPDATE: This conversion is no longer available
The next information is for archive purpose only.
Overview
This is a conversion of the Jeep Wranger JK into a 6 wheel drive vehicle.
Conversion
The rear axles have coil suspension.
The second axle is a modified 9" axle, which does have a pass-through to drive the third axles via a self locking clutch. This clutch locks when the second rear axles looses traction.
Some of the converted vehicles did receive a Hemi V8 engine swap. The company did even mount supercharged V8 engines in its JK6wheeler conversions.
Links
Gallery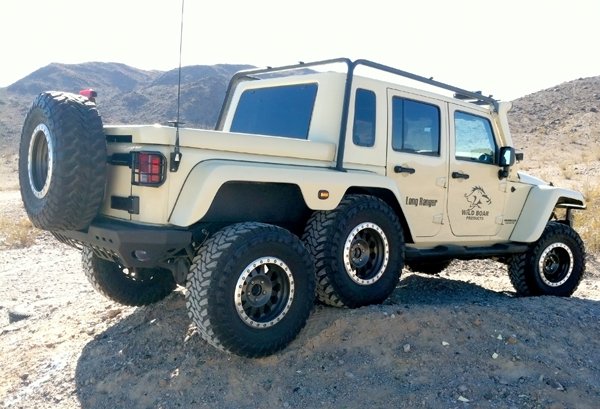 Picture credits: Old JK6 website at the internet archive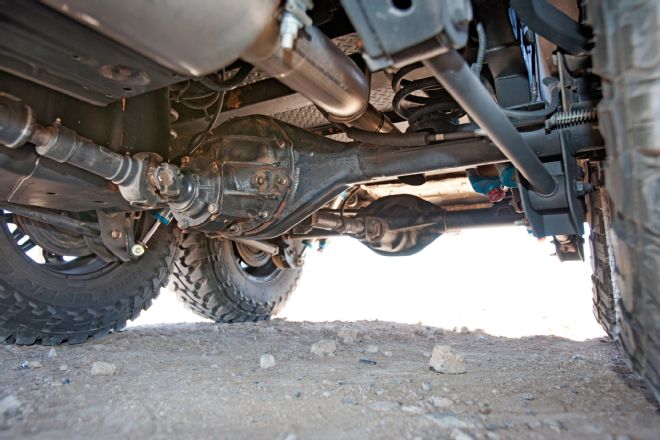 Picture credits: Truck Trend