Hennessey Mammoth 6x6
Overview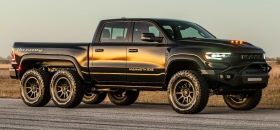 The Mammoth 6x6 by tuning powerhouse Hennessey is based on the 2022 RAM 1500 TRX.
This conversion does include 20-inch wheels, custom front and rear bumpers and LED lights. And last but not least, a 1012 HP engine.
Conversion
Engine
The 6.2L supercharged TRX engine now produces 1012 HP, more than 300 HP over the stock truck.
This extra performance result from many engine modifications, including an upgraded supercharger and high-flow fuel Injectors. Hennessey tests every vehicle on the chassis dyno.
Besides the 1012 HP version, Hennessey also built 3 vehicles with an engine tuned to 1200 HP.
Chassis and suspension
Hennessey stretches the original chassis by more than 4 feet (more than 1.2 metres)
The original rear axle sits in the rearmost position. The second axle has a pass-through to drive the third one.
Both rear axles have a multi-link axle location. An inverted leaf spring on both sides provides weight distribution for the axles.
Misc
Custom front and rear bumpers, 20-inch wheels and LED lights are added to give the vehicle its unique look.
The base price for the Mammoth 6x6 starts at $449,950, including the price for the RAM TRX donor vehicle.
Hennessey will build 12 Mammoth 6x6 vehicles each year.
Links
Gallery
Videos
Pictures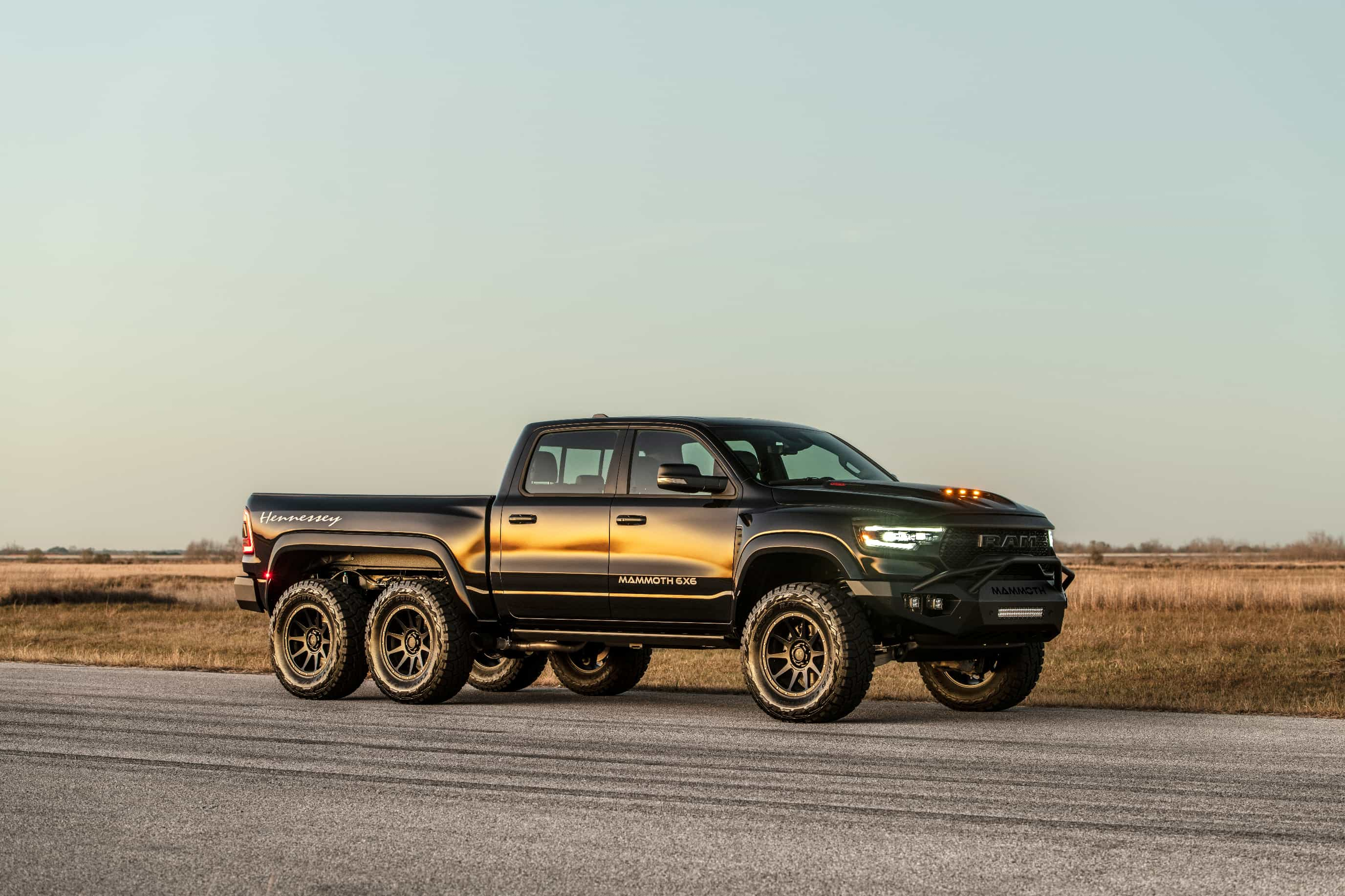 (Picture credits: Hennessey Performance)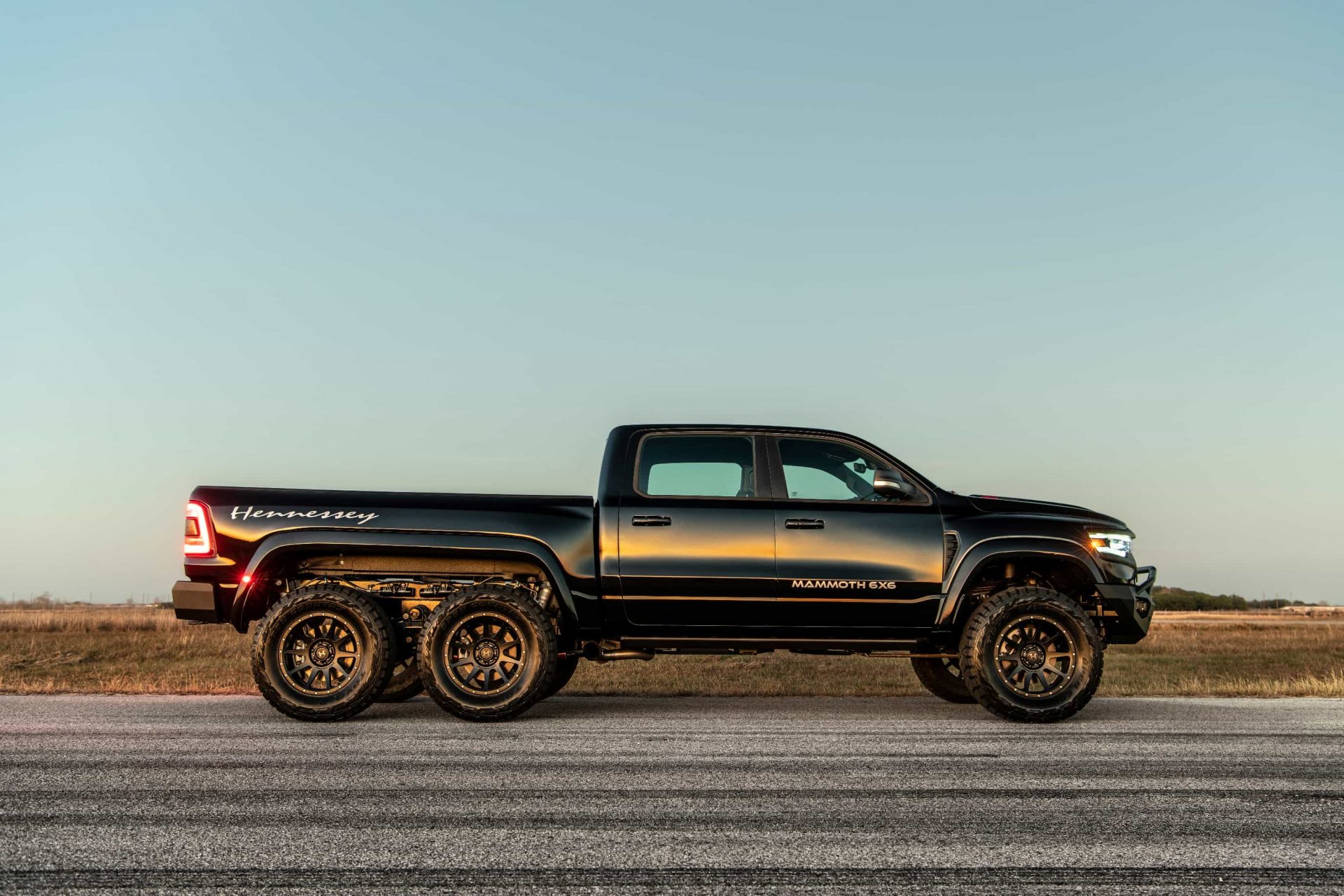 (Picture credits: Hennessey Performance)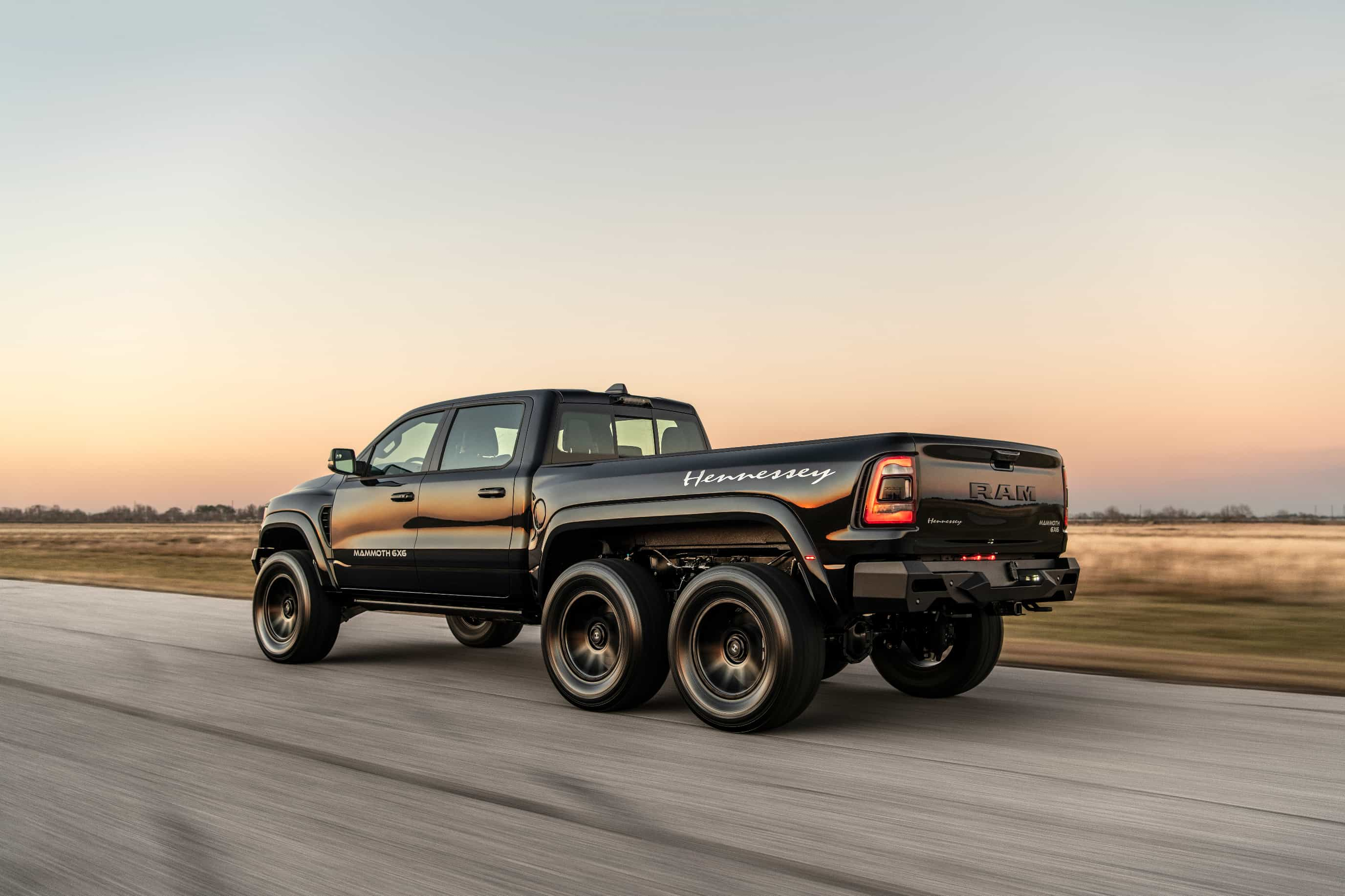 (Picture credits: Hennessey Performance)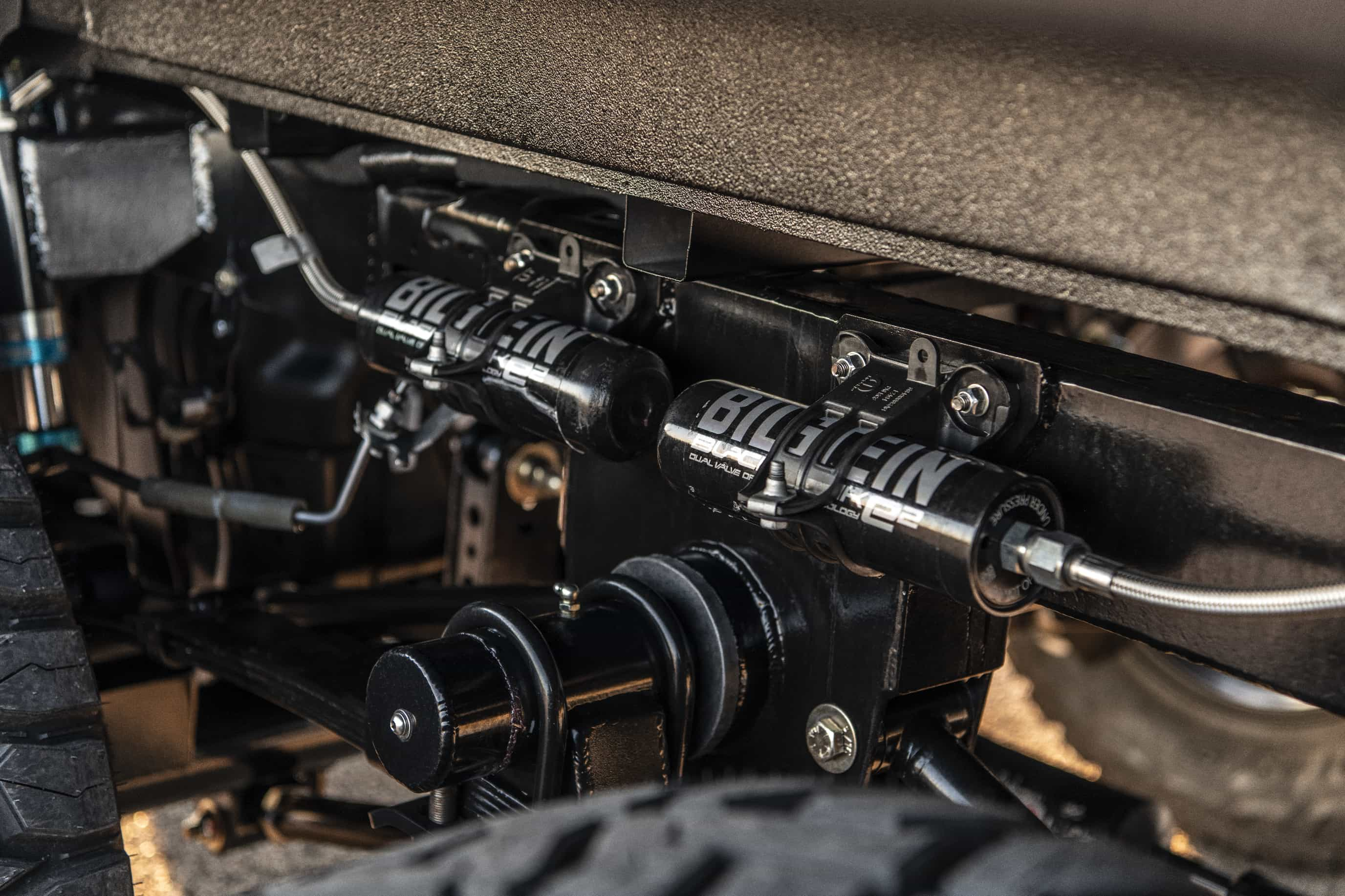 (Picture credits: Hennessey Performance)