Hennessey GOLIATH 6x6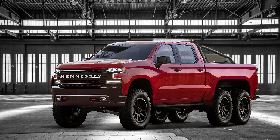 Overview
The Hennessey Goliath 6x6 is a unique vehicle built by Hennessey in a limited series of 24 trucks. Its basis is the 2019 Chevrolet Silverado Trail Boss Z71. The truck has a tuned engine, a lift kit and custom bed. It has 20-inch rims and 37-inch tyres.
Hennessey
Car tuner Hennessey has a long history tuning cars of various brands. In recent year it started tuning SUVs and trucks. The Goliath 6x6 is their second 6x6 conversion based on a pickup truck.
6x6 Conversion
The conversion stretches the frame to make space for an additional axle. The rear suspension does have an all new design, while the front suspension is upgraded for an 8-inch lift.
37-inch BFGoodrich tyres on Hennessey 20-inch wheels replace the original tyres and rims.
The third axle is driven by a pass-through in the second axle.
Engine
The engine produces 450 hp thanks to cold air intake and a stainless steel exhaust. Higher horsepower rations are available as an option, including a supercharged version (2.9 L supercharger) and a stroker motor (which does have a larger displacement).
Body
An custom build truck bed is part of the conversion. Custom front and rear bumpers, a custom rollbar and LED lights are the finishing touches on the conversion.
Options
Hennessey Performance offers engine tuning options, including a stroker motor upgrade. The company does also offer a supercharged version of the V8 engine in other GM products.
Other options are a Brembo brake system upgrade and a custom interior upgrade.
Specs
Links
Gallery
Video
Pictures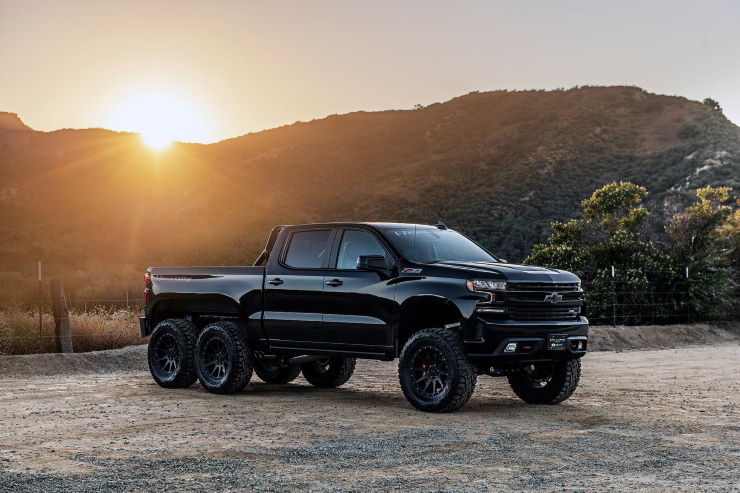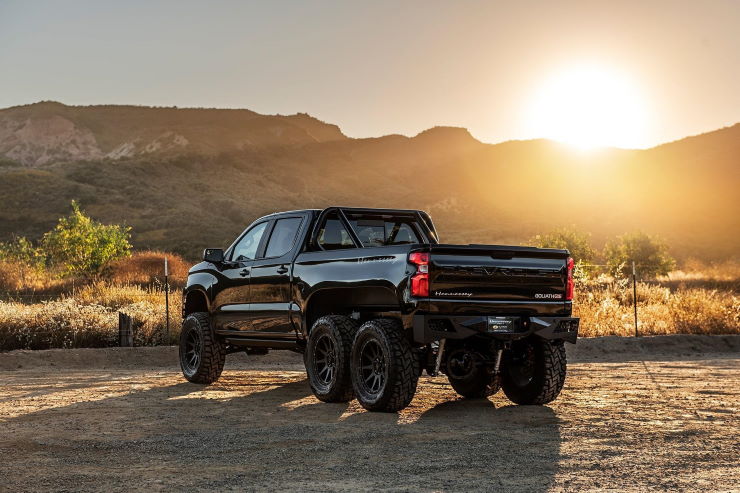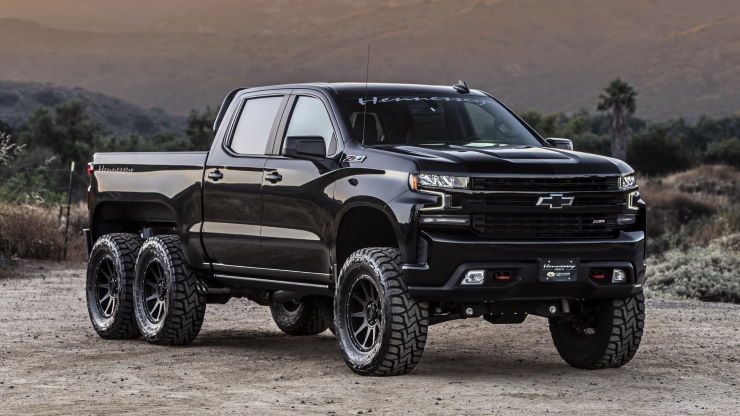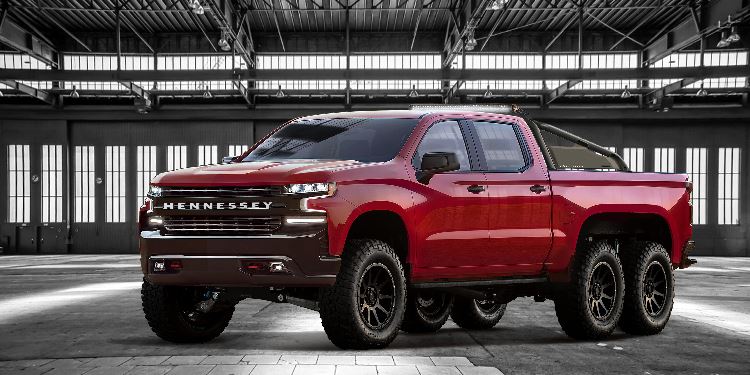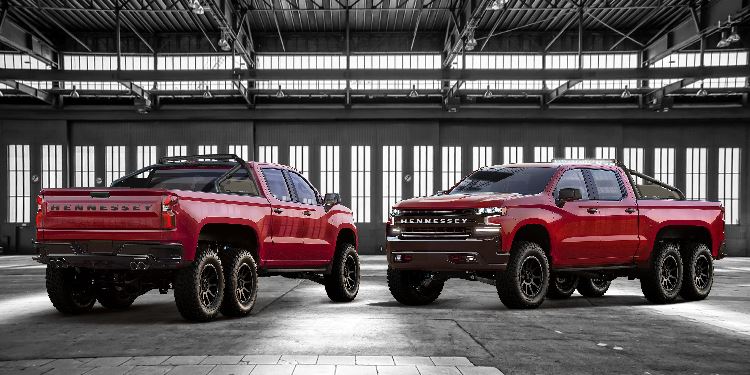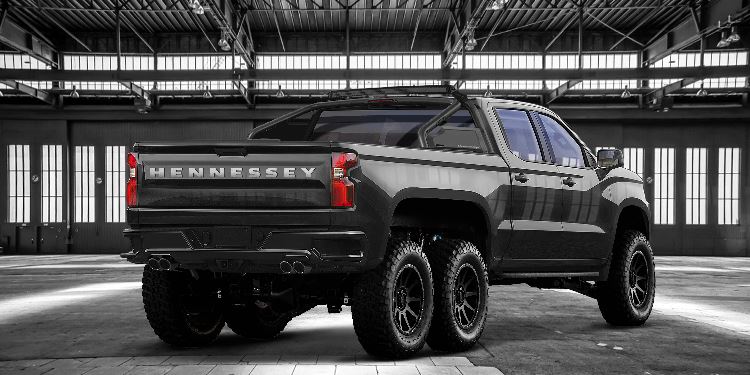 (Picture credits: Hennessey Performance)