Esteem Custom Garage 6x6 conversions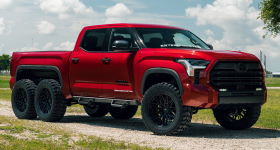 About Esteem Custom Garage
The company Esteem Custom Garage offers various vehicle customisations, including the 6x6 conversions of pickup trucks.
6x6 versions on offer
The company offers conversions based on vehicles from:
6x6 conversion
The conversion includes a stretched frame and a custom rear axles which drives the original rear axle in third position.
The truck bed is stretched and modified to fit the second rear axle.
Links
WWW: https://esteemcustom.com/
https://www.instagram.com/esteemcustom/
Gallery
Video
Pictures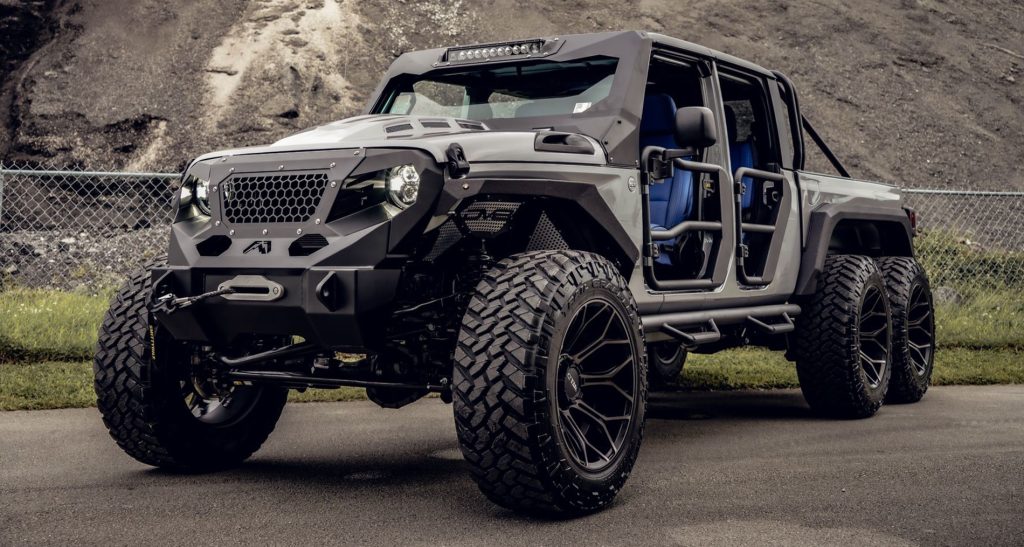 Jeep Gladiator 6x6 (Picture credits: https://esteemcustom.com/)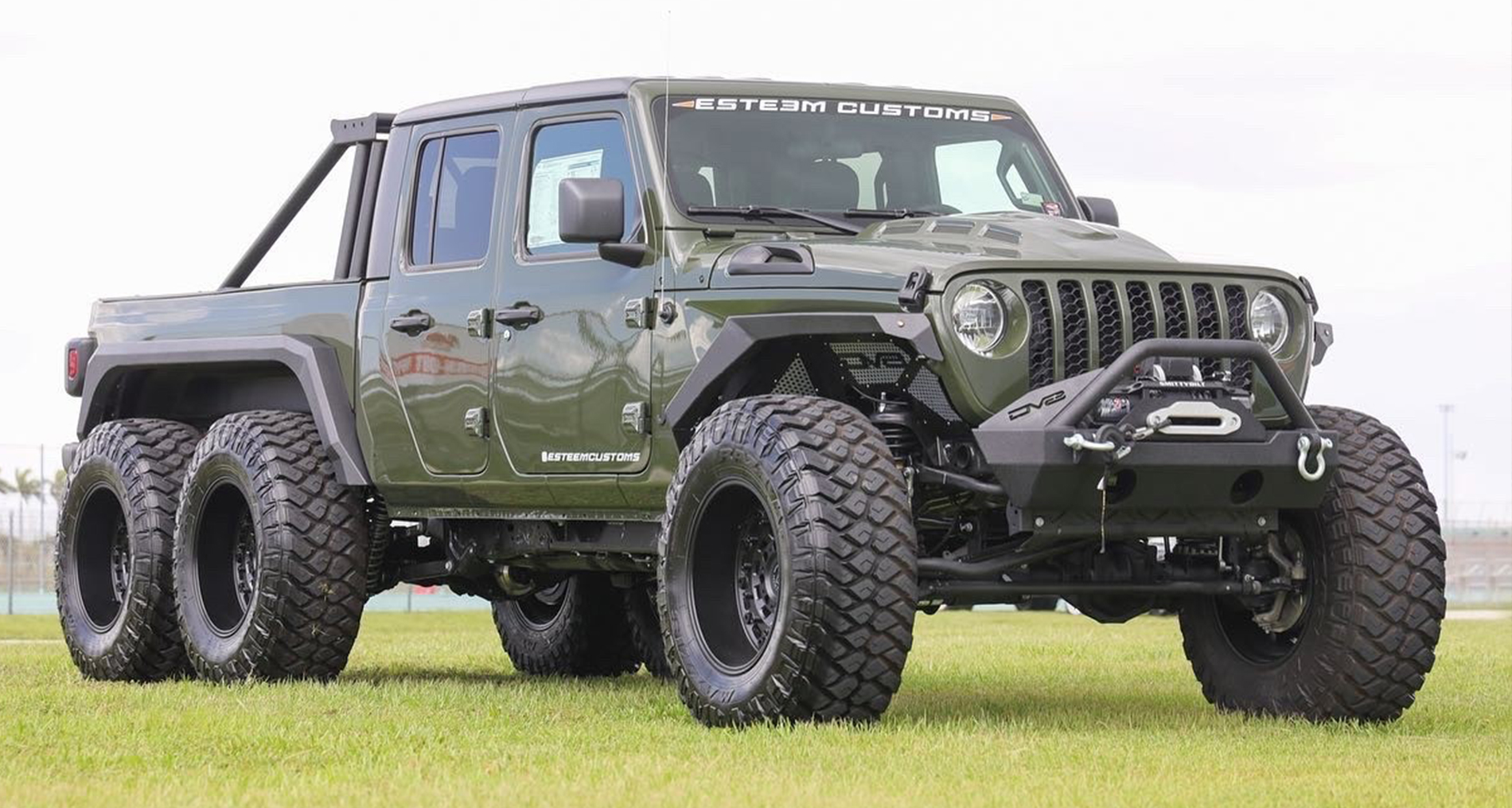 Jeep Gladiator 6x6 (Picture credits: https://esteemcustom.com/)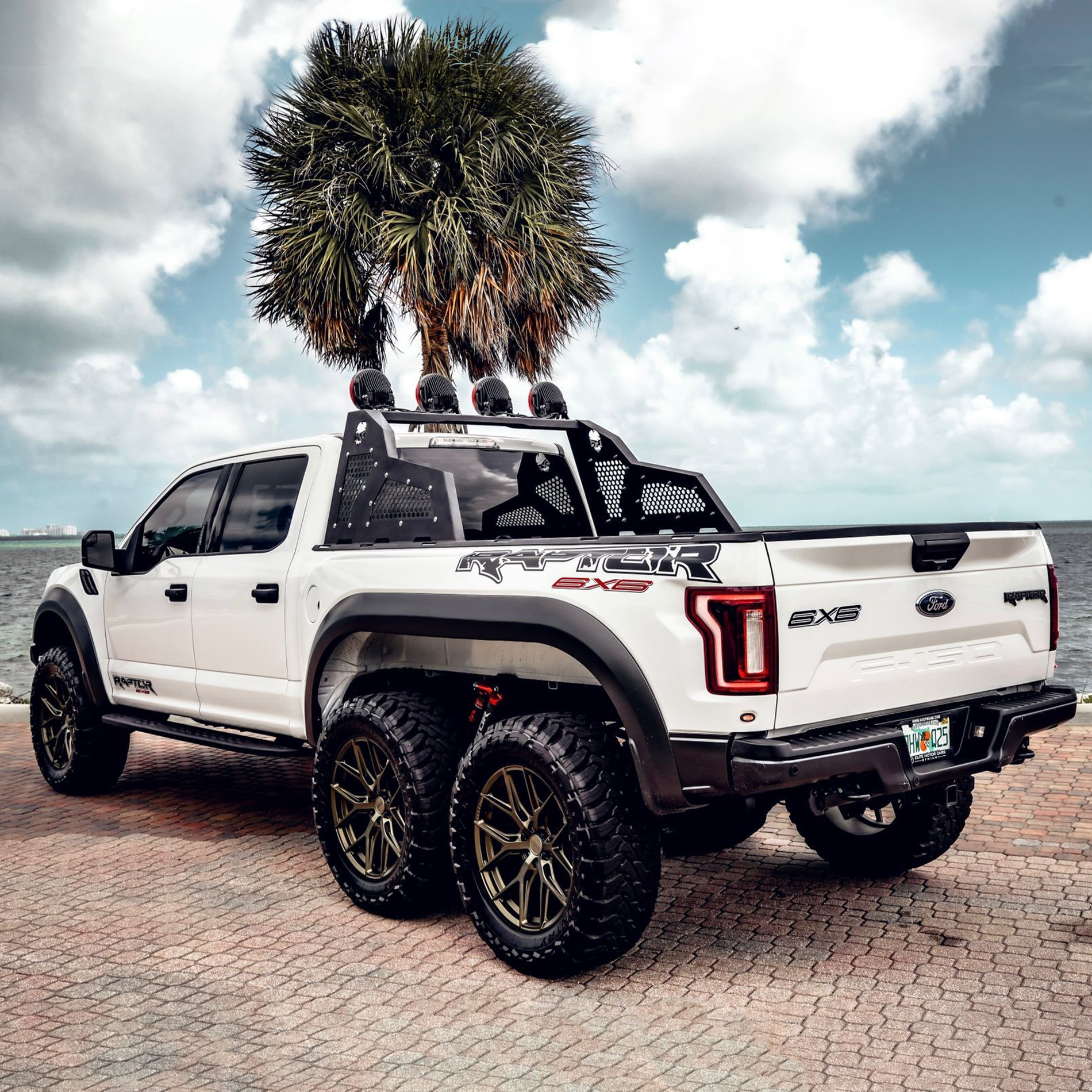 Ford Raptor 6x6 (Picture credits: https://esteemcustom.com/)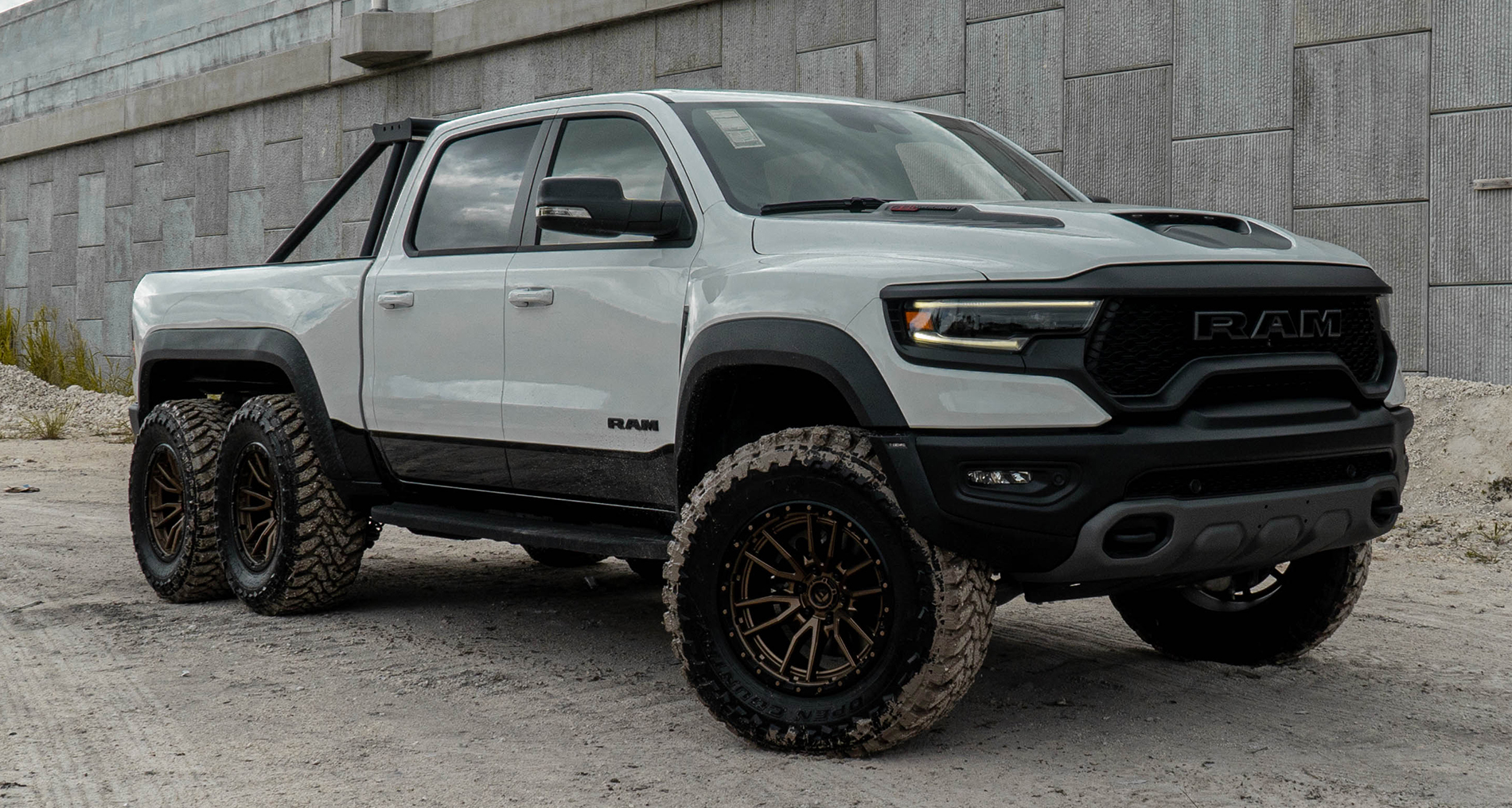 RAM (Picture credits: https://esteemcustom.com/)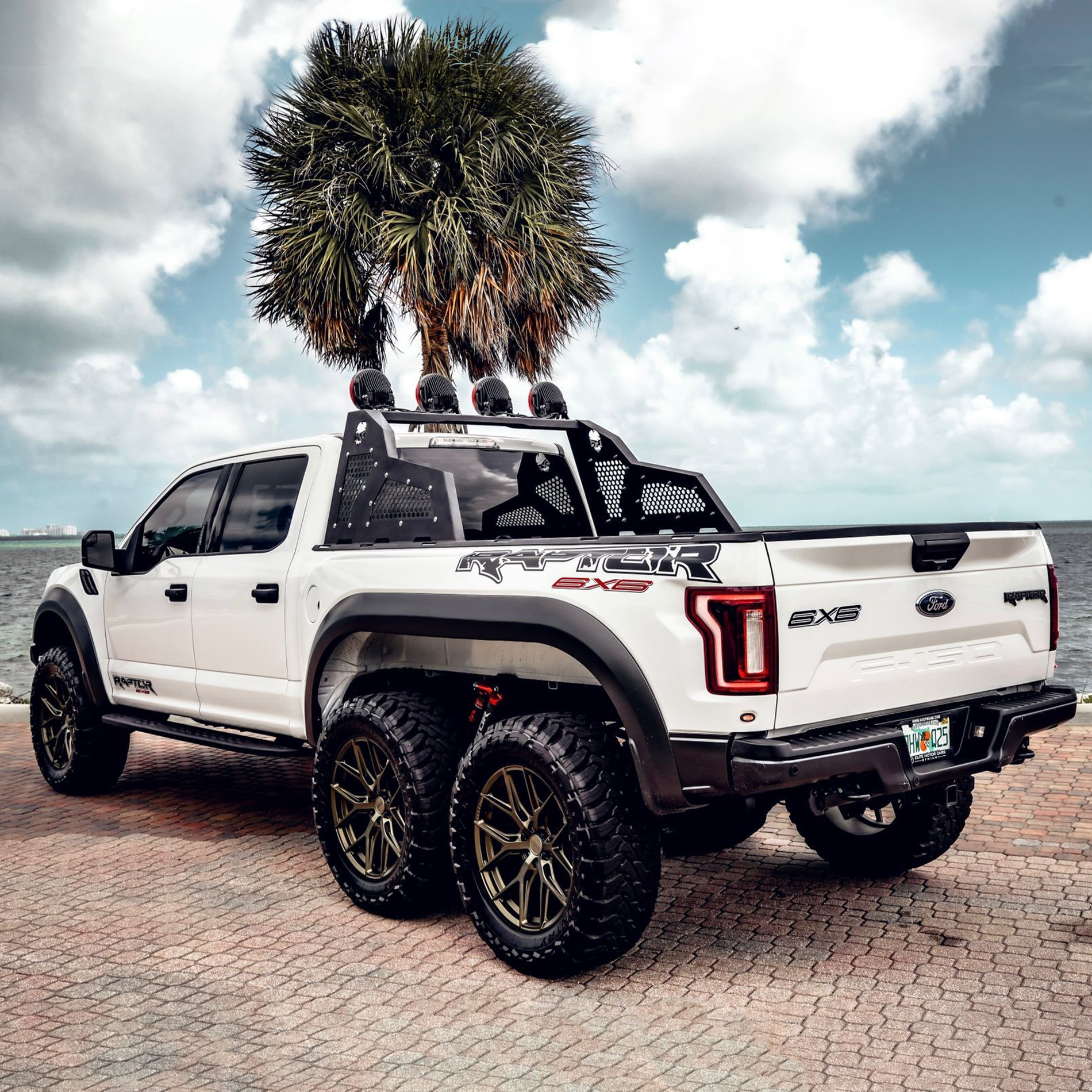 Ford Raptor 6x6 (Picture credits: https://esteemcustom.com/)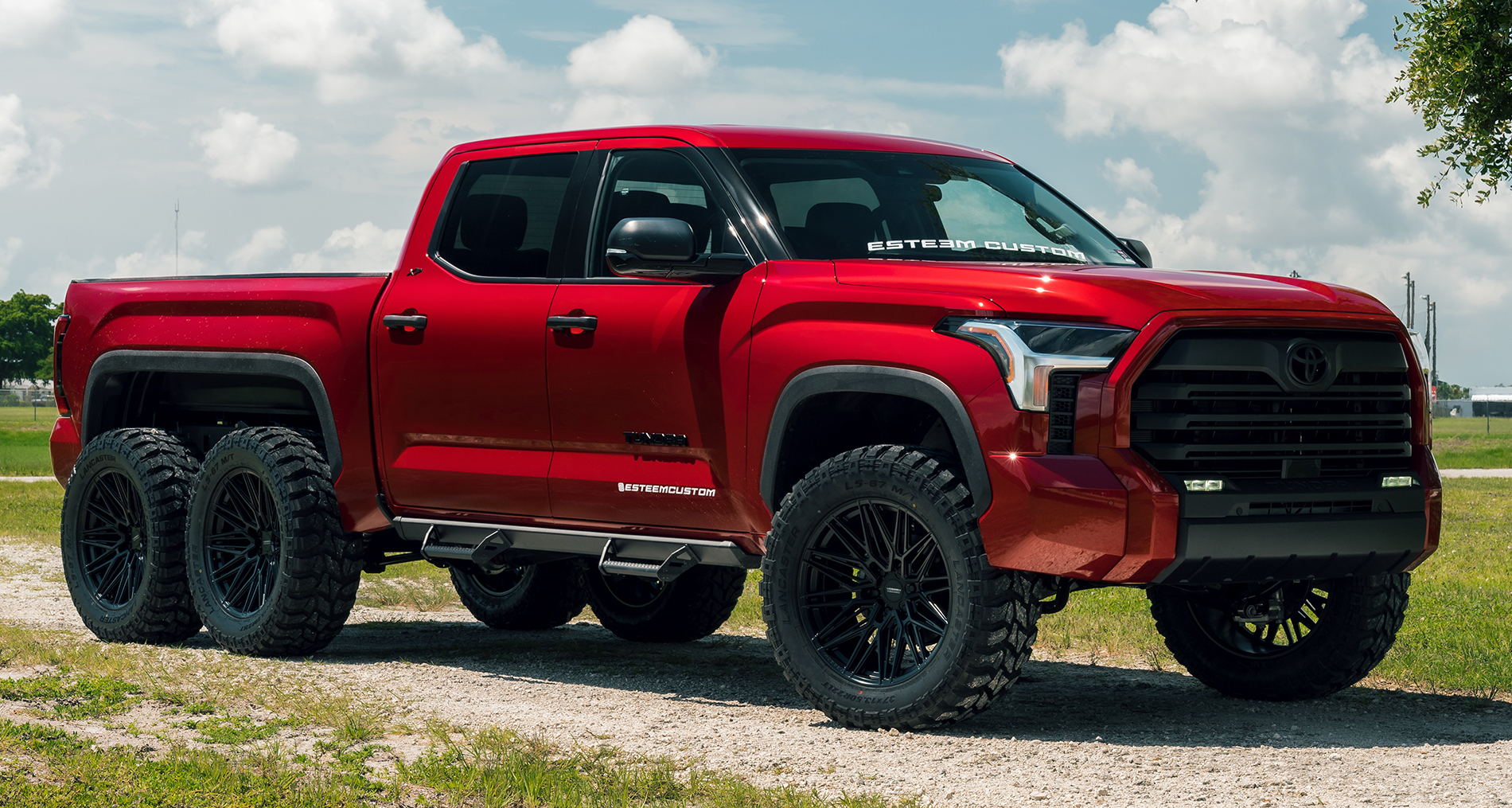 Toyota Tundra 6x6 (Picture credits: https://esteemcustom.com/)