Toyota Land Cruiser 200-series 6x4 and 6x6 conversion by Bullant Engineering
UPDATE: This conversion is no longer available
The next information is for archive purpose only.
Overview
The Land Cruiser 200-series 6x4 and 6x6 conversions by Bullant Engineering do have custom made rear axles and air suspension or coil springs.
6x6 conversion
The frame of the vehicle is cut on top of the rear axle. A 1000 mm extension is added in between the two parts of the chassis. The frame is also reinforced to handle the higher GVM of the vehicle.
Axles, suspension and 6x6 drive
Both the rear axles are custom made units by Bulland Engineering. The hubs and brakes are stock Toyota Land Cruiser parts, the differential is based on the Ford 9" axle design. Both rear axles have a helical limited slip diff. Air operated lockers are an option. The second axles drives the third one via a pass through and a power divider.
The 6x4 conversion retains the stock Toyota differential.
The company did design it's own rear air suspension. A mechanical suspension is offered as an option. The mechanical suspension does have coils springs, which are connected to a load sharing mechanism.
Misc
Bullant Engineering offers Gooseneck hitch as an option.
Specifications
The vehicles uses the stock engine, transmission, transfer case and front axle.
Both rear axles are custom made by Bullant Engineering.
GVM: 6000 kg
GCM: 9500 kg
Links
Gallery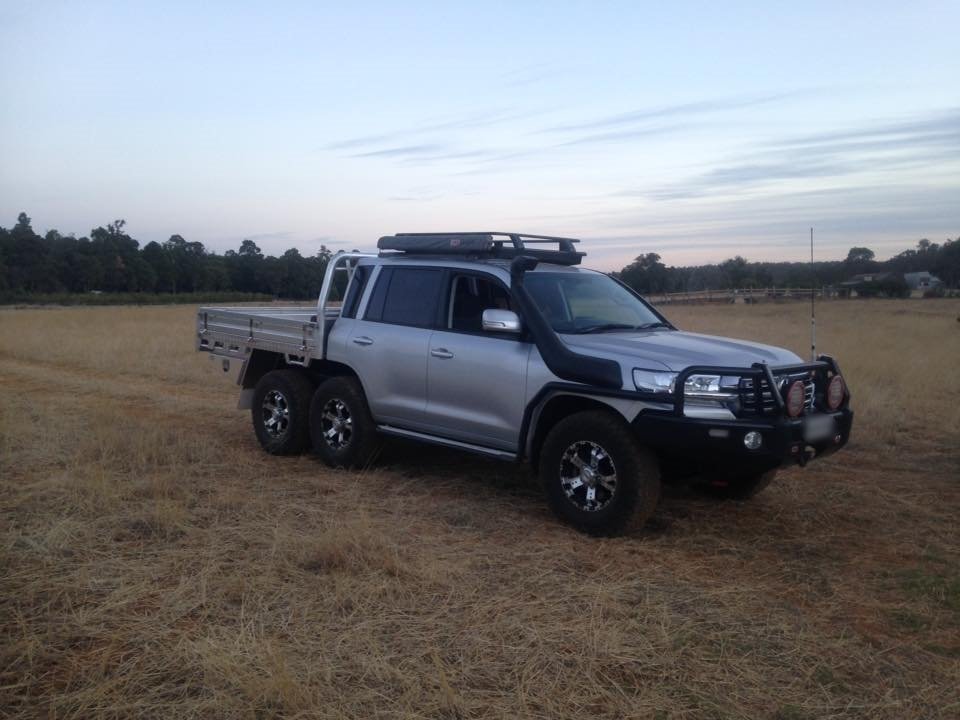 Image credits: Bullant Engineering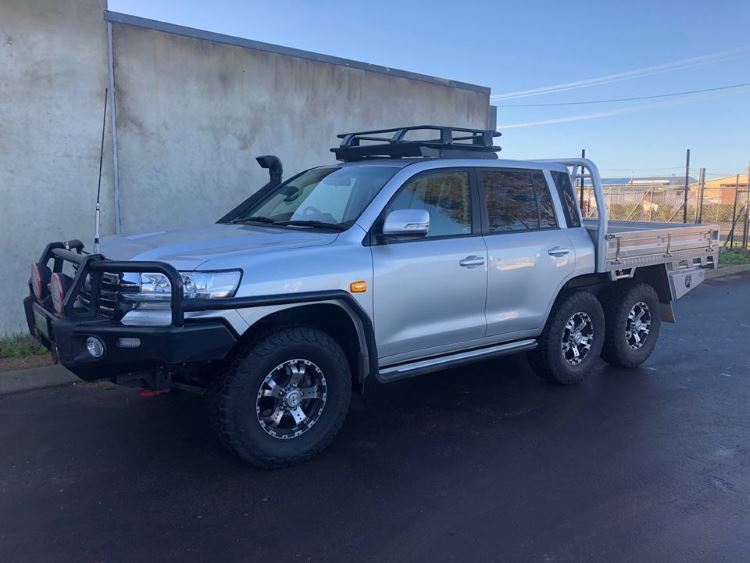 Image credits: Bullant Engineering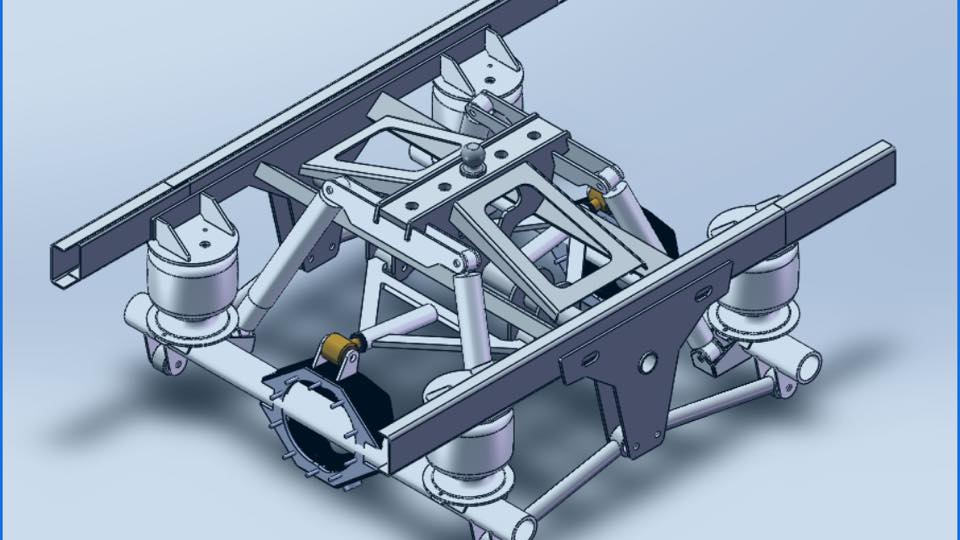 Image credits: Bullant Engineering