Bruiser Conversions Jeep Wrangler 6x6
Overview
Bruiser Conversions built the Jeep 6x6 on a clients request for the SEMA 2017 show. The engine is an LS3 from GM.
Bruiser Conversions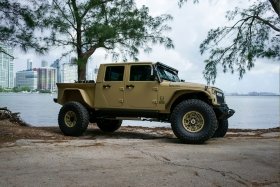 The Miami (Florida, USA) based Bruiser Conversions offers various modifications for Jeep Wranglers. Their main business is engine swaps (GM LS, Hemmi and diesel).
The company also builds Wrangler-based pickup trucks, both in super cab and crew cab configuration. These vehicles have an extended wheelbase and a custom bodywork.
The bruiser Conversions Overlander is a stretched Wrangler JK 5-door, which has larger rear doors and has space for three rows of seating.
Conversion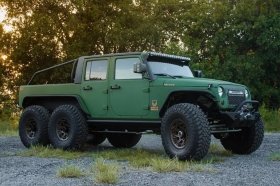 Both the rear axles are 9-inch axles. (Derived from a Ford design) The first one has a pass-through to drive the rearmost axle.
These axles have a coil suspension and Fox shocks. The suspension travel is 12 inches.
The engine is an LS3 V8 from GM (480 HP). An Atlas 3.0 transfer case sends the power to the front an rear.
The extension of the body is made out of steel, rolled on an English wheel. The bed floor is made out of oak wood.
Links
website: https://www.bruiserconversions.com
facebook: https://www.facebook.com/bruiserconversions
Gallery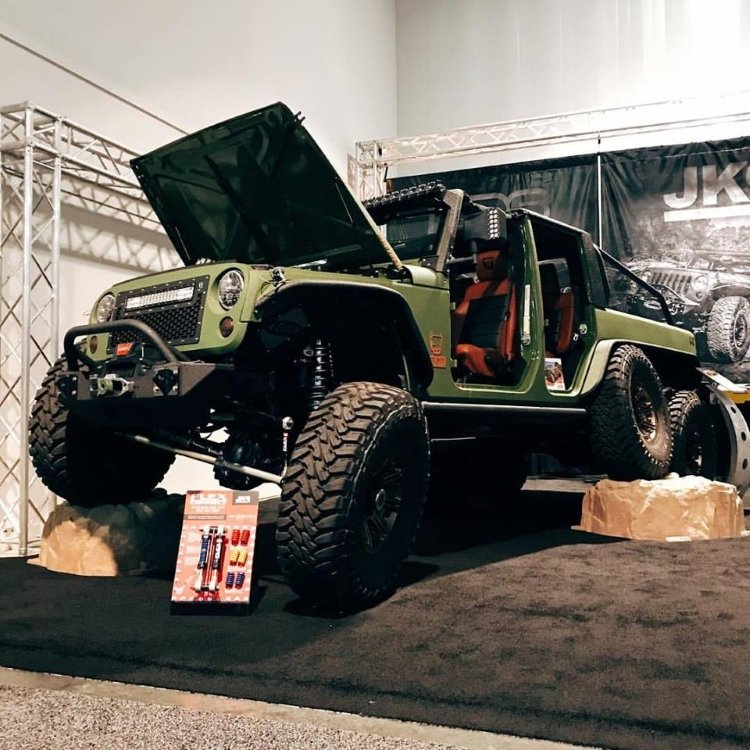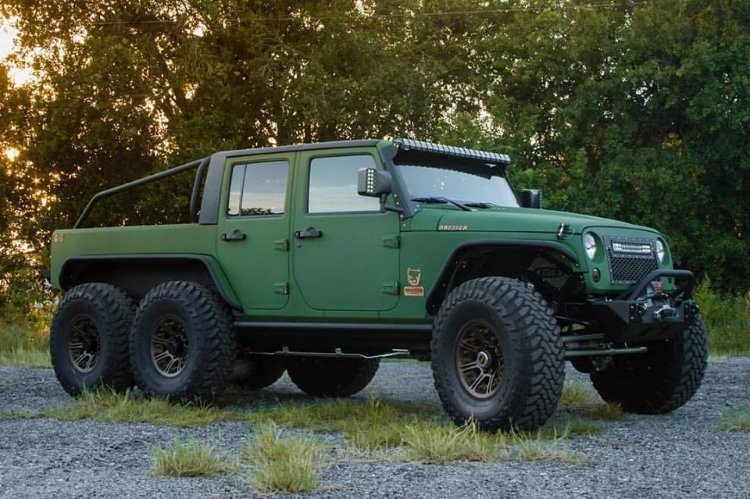 (Picture credits: Bruiser Conversions)